Throwback: Nigerian Who Solved a 30-Year Mathematical Problem in Japan, Now Makes Electric Cars for Nissan
Ufot Ekon, a Nigerian national announced himself to the world when he broke a 30-year-old jinx in Japan
Then a student at the Tokai University, Tokyo, he solved a mathematical problem that has proven difficult for many mathematicians for over three decades
His achievement earned numerous national awards in Japan and went on to become the best graduating student in the history of the university
Nigerians are known for their academic brilliance and exploitation when they cross the Atlantic to study overseas.
On several occasions, we've seen Nigerians come out tops with amazing grades, research and innovation across some of the A-list universities in Europe, North America and Asia.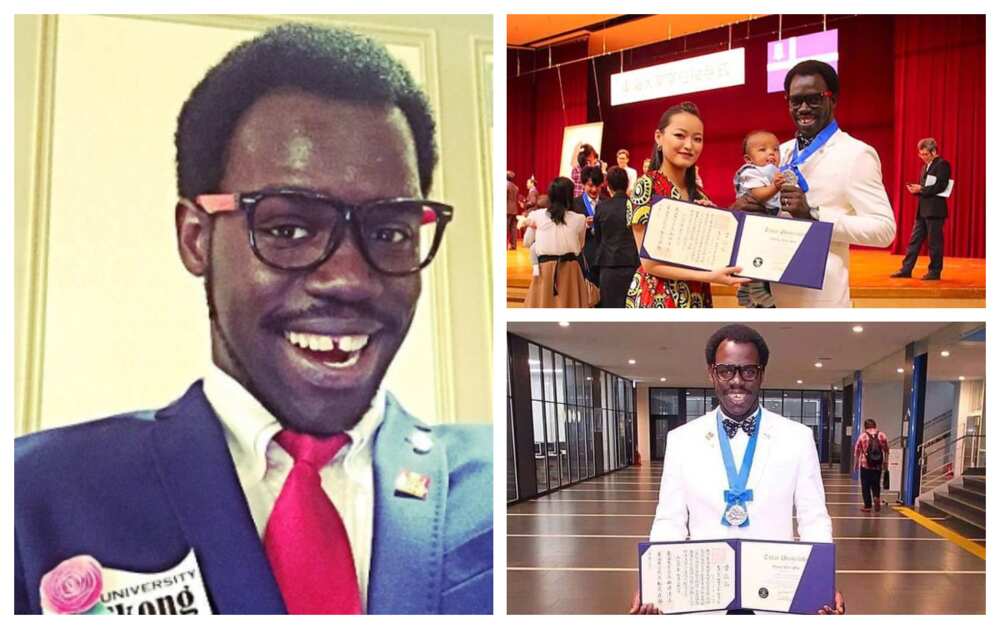 The likes of Prof Wole Soyinka, Adebayo Ogunlesi, Bennet Omalu and a host of others are the prime examples of Nigerians who have gone on to shake the world with their excellence in academics, innovation, tech and the likes.
Making the list of these numerous brainiacs that represented the emblem of Nigeria is Ufot Ekong, a young Nigerian who made history by solving a 30-year mathematical problem at Tokai University, Tokyo, Japan.
This amazing feat earned Ekong presidential recognition and he went on to graduate from the prestigious institution as the overall best.
According to Africa Archives, Ekong is a decorated electrical electronic engineer who now works and makes cars for automobile giant, Nissan.
Ekong now produces electric vehicles with Nissan in Japan
As of January 2023, Ekong has gone on to have two patented products, including an electric car he built himself.
Ekong holds a master's degree in Electrical and Electronics Engineering and a doctorate in Power Electronics and Motor drives. Both of these degrees are from Tokai University where he has the highest score in the institution's 81 years of existence.
He also speaks English, Japanese, French, Yoruba, and Ibibio fluently.
Talented boy converts bicycle to Okada, rides it to a fuel station in video
Meanwhile, a alented young boy has received praises from people on social media after converting a bicycle into a bike.
In a trending video, the new bike owner rode his innovation to a nearby fuel station to fill up the tank.
Social media users who never thought that such a conversion could be made are currently celebrating him.
Source: Legit.ng