Honeywell Flour Mills of Nigeria and Flour Mills of Nigeria Propose Combined Operations
• 71.69% stake valued at ₦80 billion to be transferred to FMN
Honeywell Group (HGL), a leading investment company, and Flour Mills of Nigeria (FMN) have announced the signing of an agreement for the proposed combination of FMN and Honeywell Flour Mills Plc. ("HFMP"), a portfolio company of HGL. In a join-statement released on Monday, November 22, 2021, the transaction was valued at ₦80 billion, stating that HGL will dispose of a 71.69% stake in HFMP to FMN. The final equity price per share payable will be determined based on HFMP's adjusted net debt and net working capital at the date of completion.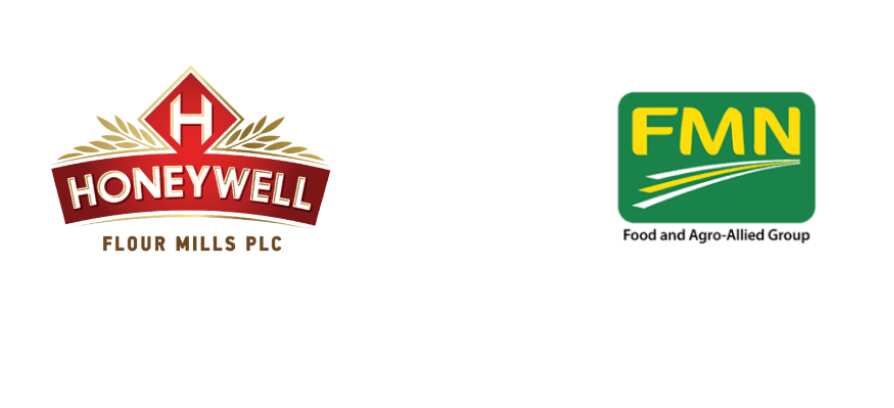 The proposed transaction is still subject to regulatory approvals, but it is expected to close in the coming months. The merger will combine "two businesses with shared goals and create a more resilient national champion in the Nigerian foods industry, ensuring long-term job creation and preservation."
Commenting on the transaction, Managing Director, Honeywell Group Limited, Obafemi Otudeko highlighted the company's unrelenting support for HFMP's vision for a strong business, "Today's announcement is in line with the evolution of Honeywell Group and our vision of creating value that transcends generations. For over two decades, we have supported Honeywell Flour Mills to build a strong business with a production capacity of 835,000 metric tonnes of food per annum. Following the transaction, Honeywell Group will be strongly positioned to consolidate and expand its investment activities, including as a partner of choice for investors in key growth sectors."
According to the statement, the transaction will combine FMN's offerings that include grain-based foods, sugar, starches, oils, spreads and breakfast cereals with HFMP's market-leading diverse and differentiated range of carbohydrate products. It is expected that customers of both companies have access to a wider product range and an increased distribution network, and other benefits when the transaction is finalised.
It was stated that HFMP's listing will be retained for the foreseeable future. "Minority shareholders of HFMP will be treated fairly and in line with capital market regulation," the statement read.
Honeywell Flour Mills recorded an all-time high revenue of ₦109.5 billion, an increase of 36% over ₦80.4 billion for the financial year ending March 2021. The company's Operating Profit grew faster than revenue at 39%, from ₦5.4 billion in FY 2020 to ₦7.6 billion in FY 2021.
[Sponsored]
Source: Legit.ng