Energy Firm Identifies Ways CIOs Can Make their Supply Chains More Intelligent with Industrial Edge
Business leaders are still grappling with the effect of the COVID-19 Pandemic and seeking to return to profits
Energy experts have said that the role of Chief Information Officers (CIOs) is critical to returning to pre-pandemic levels
Schneider Electric said it had identified the gaps CIOs could easily plug to accelerate business growth
As enterprises worldwide continue to recover from the impact of COVID-19, business leaders face the ongoing challenge of bringing operations back to pre-pandemic levels, starting with technology.
Chief information officers (CIOs) have become integral leaders in businesses' recuperation efforts, implementing and utilising technology in company strategy and daily operations such as supply chains, Nmor Morris, Enterprise Account Manager, Secure Power at Schneider Electric, has said.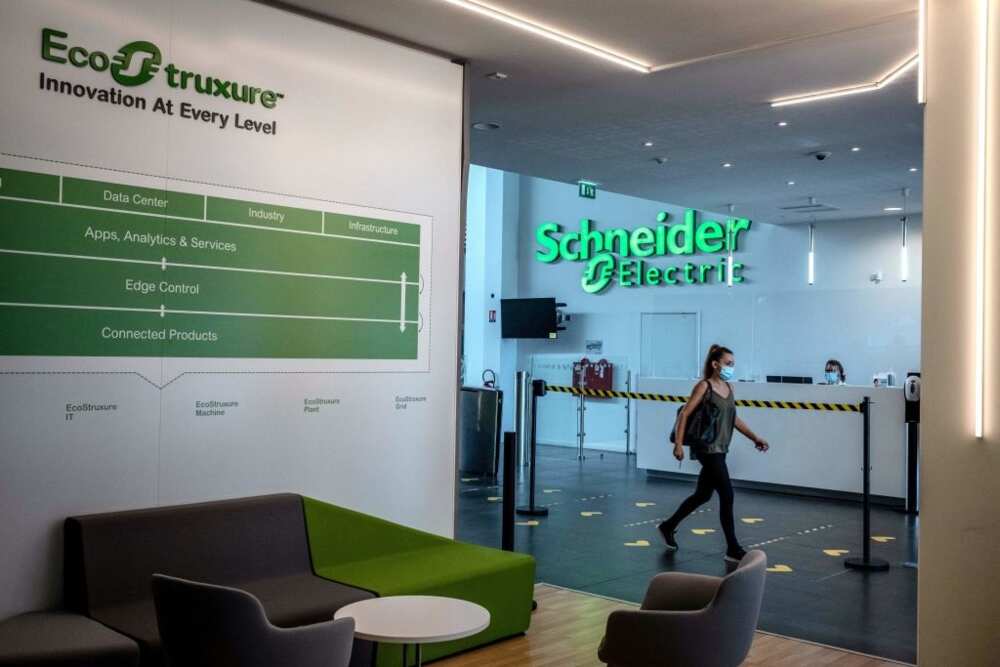 CIOs should balance between IT systems
In an opinion piece titled, "How CIOs can make their Supply Chains more Intelligent with Industrial Edge," Nmor stated that a range of technology solutions, such as edge computing, micro data centre, and several others as offered by Schneider Electric, have the potential to build more innovative and better operational backbone. In the end, the supply chain has a lot to gain.
Nmor told Legit.ng in a chat that CIOs must strike a balance between managing IT systems and services across enterprises while simultaneously shaping and driving a company's approach to digital transformation.
To meet these demands, Nmor said that CIOs, to modernise supply chains, must focus on these three actions: Ensure your company's supply chain is being managed smarter and better; Focus on data crunching at the edge; and Strike a balance – more innovative solutions go with training.
He said it is crucial to leverage the newest technology to optimise its parts and the sum thereof to build and implement an intelligent supply chain. Nmor noted that an innovative, technology-driven supply chain would allow companies to: collect data and develop insights to save on costs, increase profitability, accelerate customer speed, and get ahead of the competition.
Nmor said:
"The reality is, as supply chains continue to evolve, becoming more connected, dynamic, and expanded. It requires solutions to automate specific processes by adding intelligence, guidance, and sensory awareness, allowing it to operate independently from humans.
"Analyst firm Gartner predicts 75 percent of enterprise data will be created and processed at the edge by 2025. It's a tremendous number and makes a solid case for the industrial edge and its ability to become a vital cog in the supply chain machine," he said.
On data crunching at the edge, Nmor said that asset management applications must monitor processes and data performance in real time.
Additionally, he said richer insights are needed from business systems data combined with operating data from staff working on the plant floor.
"Edge ecosystems can transform operations by allowing decision-making close to the source of information. In turn, it provides organizations with almost immediate insights into data analysis, communications, and storage, allowing for improved workflow, data capacity distribution, and streamlined responses," Nmor said.
On striking a balance, Nmor said that as powerful as technology is, company-wide buy-in is the only way to achieve optimal efficiency and successful adoption.
"To ensure a seamless transition to the newest technology, companies must start from the top and work down to the goals of critical individuals.
"Make sure to showcase the capabilities and benefits of the technology you're introducing. For example, suppose a company is demonstrating the industrial edge. In that case, it should highlight the acceleration of high-quality edge computing and the ability to modernise responses to stakeholders in real-time," he added.
Schneider Electric reports expose sustainability action gap
Recall that Legit.ng reported that Reports and studies commissioned by leading digital energy transformation management and automation firm Schneider Electric have revealed a disconnect between global intent and action on sustainability in information technology and data centre operations.
The three studies, conducted separately by industry-leading analysts at 451 Research (a part of S&P Global Market Intelligence), Forrester Consulting and Canalys, saw the collection of data from nearly 3,000 global participants, including the largest colocation and cloud providers, IT solution providers, and IT professionals across many segments and organisation sizes.
According to the 451 Research paper, enterprise organisations have a perception-versus-reality problem because their sustainability programs are perceived as being more advanced than they are because "the maturity evaluations of nearly half (48%) of respondents did not match a previous answer."
Source: Legit.ng