USSD Charges Drive Nigerian Banks to Rake in N200bn From Electronic Business in 9 Months, First Bank Leads
Unstructured Supplementary Service Data (USSD) saw Nigerian banks cashing out big from electronic banking
First Bank and Access Bank are leading the pack as they both made N88.27 billion in 2021 in comparison to the same period last year
They profited from other electronic transactions like POS charges and mobile phone boom in Nigeria
Nigerian banks are cashing out big from electronic transactions. They are being led by Access Bank, First Bank and UBA.
Their earnings occurred from January to September this year. Twelve of the banks listed on the Nigerian Exchange made N200.45 billion from their e-business transactions.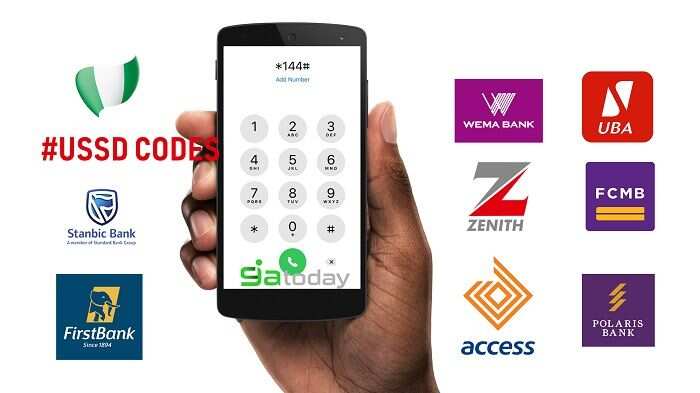 Data from unaudited financials of banks for Q3 in 2021 show that the banks' revenue from electronic banking spiked by 41 per cent to over N200 billion compared to 2020 when they made N142.1 billion, Nairametrics reported.
The leading banks are:
GTCo (N16.67 billion)
GTCo generated N16.67 as e-business income between January and September 2021. This represents a 91.1% increase compared to N8.21 billion recorded in the period last year.
GTCo recorded the highest rush in e-business revenue as it filled some gaps compared to last year. It declined by 12.5 per cent to N195.04 billion in nine months in 2021.
Zenith Bank (N23.99 billion)
Zenith Bank expanded its electronic business income by 29.9% from N18.46 billion recorded in 2020 to N23.99 billion in the period under review. On the other hand, its interest income declined marginally by 3.1 per cent to N308.88 billion compared to N318.82 billion recorded in the previous year.
UBA (N41.9 billion)
United Bank for Africa stood at the third position with N41.91 billion e-business income, which represents a 50.4 per cent rise compared to N27.87 billion recorded in the same period of 2020.
Similarly, its profit after tax grew by 35.6% to N104.6 billion with interest income at N343.7 billion in 9-months, representing an increase of 8.4%.
FBN Holdings (N42.02 billion)
First Bank boosted its e-business income by 21.5% from N34.6 billion generated in 9-months 2020 to N42.02 billion in the period under review. Despite being one of the oldest banks in the country, First Bank has been at the forefront of the mobile banking revolution.
The bank was one of the pioneers of the USSD platform which is used to transfer money via a text messaging application of a mobile phone. Despite the growth in e-business income, FBN recorded a 24.8% decline in profit after tax, largely affected by a 12.6% decline in interest income compared to the previous year.
Access Bank (N46.25 billion)
Nigeria's largest bank by customer base and total assets generated a sum of N46.25 billion from e-business in the 9-month period ended September 2021. This is 60.6% higher than the N28.8 billion recorded in the comparable period of 2020.
Its profit after tax improved by 19.1 per cent to N121.9 billion compared to N102.3 billion in 9-month 2020.
Why the boost happened
There has been a massive boost in electronic transactions as an increase in mobile phones adoption and social media activities propelled them to massive consumption of data and spending across many channels.
Profits from other sources
Legit.ng reported that seven Nigerian banks listed on the Nigerian exchange (NGX) have declared a profit of N592 billion in the first nine months of 2021 ending Thursday, September 30, 2021.
The banks surveyed by Legit.ng that have so far submitted their audited financials include Zenith Bank, Access Bank, Guaranty Trust Holding Company Plc, Union Bank, Unity Bank, Sterling Bank, Wema Bank.
With a profit of N160 billion, Zenith Bank Plc recorded the biggest profit from January to September as its profit jumped by 1% when compared to the N159 billion it recorded in the corresponding period of 2020.
Source: Legit.ng