My 11-Year-Old Can Hack the e-Naira App: Nigerians React to CBN's Claim That e-Naira is Hack-Proof
Nigerians have scoffed at the Central Bank's claim that the e-Naira is impregnable to criminals who might attempt to hack it
The apex bank was asked not to boast of lack of vulnerability of the e-Naira app as children as young as 11 years can hack it
CBN had said the extra security layers added to the digital currency strengthened its security and prevents hacking
Many Nigerians have taken a swipe at the Central Bank (CBN) of Nigeria on its claim that the recently launched e-Naira is secure and impenetrable to hackers like cybercriminals known as Yahoo boys in local parlance.
CBN's director of communication, Osita Nwanisobi, had boasted that the apex bank has strengthened security around Nigeria's digital currency, the e-Naira.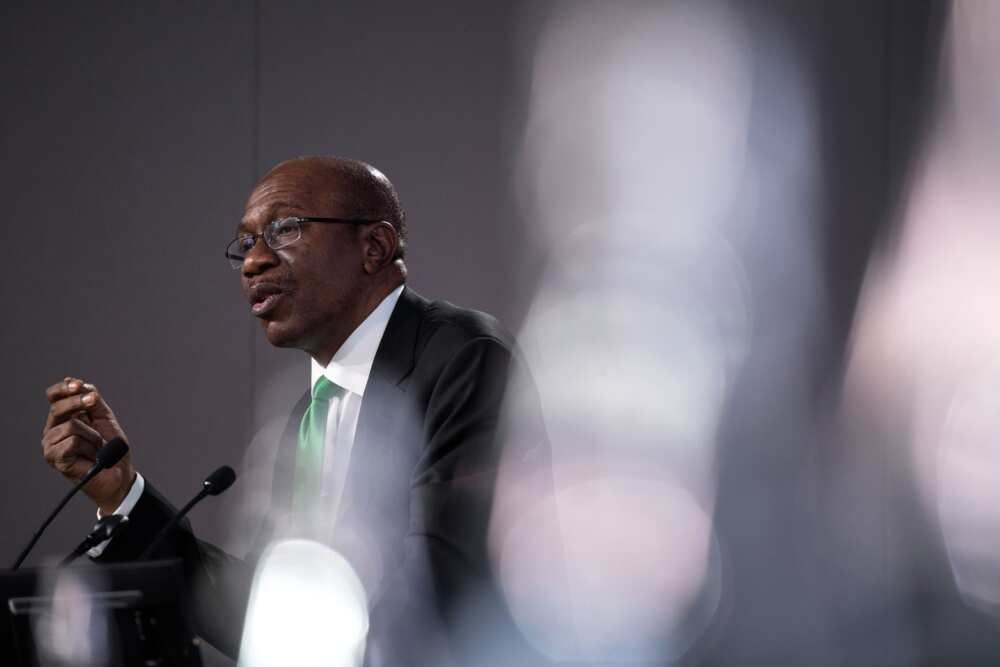 Legit.ng earlier reported Nwanisobi's statement that the bank has added extra security layers to the e-Naira which makes it hack-proof.
In reaction, one reader said on Facebook:
"My 11-year old nephew can hack the e-Naira talk more of hardened cybercriminals."
Joy Okenyi said:
"Sorry sir, some of your trusted employees will give them all the access when the time comes. It's happening in the banks."
Ifeany Okeke responded:
"Hahahaha I just laugh u're advertising the digit already na just small touch nd ur workers will release the code..there will always be an insider abi no be dis naija we dey again."
Don't provoke Yahoo boys, Nigerians warn CBN
Others said the CBN is provoking the cybercriminals and challenging them to a fight that will make them attempt to hack the e-Naira app.
Nigeria's digital currency, e-Naira was launched in October to a false start which saw the app being pulled from app stores due to poor review. CBN later relaunched the app in the stores and said it has fixed some bug issues.
CBN says to trust the e-Naira
Earlier Legit.ng reported that the Central Bank of Nigeria (CBN) urged all Nigerians to use the eNaira, claiming it is more secure than cryptocurrencies.
This was disclosed by CBN spokesman, Nnamdi Okwuosa at the CBN Fair, with the theme, 'Promoting financial stability and economic development.'
Explaining the benefits of eNaira, CBN said eNaira is more reliable if Nigerians want a digital currency for online transactions.
Source: Legit.ng