Security, Integrity, Deposit IMF Lists Concerns on eNaira Offers Technical Support to Central Bank of Nigeria
eNaira was introduced by the Central Bank of Nigeria in October 2021 as part of the Central Bank Digital Currency (CBDC)
Since its launch, it has aroused a variety of emotions and the CBN has continued to assure Nigerians that eNaira is more dependable than any cryptocurrency
The risk of using eNaira has been one of the biggest worries for Nigerians, and the IMF has volunteered to give technical assistance
A report by the International Monetary Fund (IMF) expert has listed various potential risks associated with eNaira.
In a publication released on Tuesday, 16 November 2021 Jack Ree, an economist with IMF, highlighted suggested that demand for deposits in Nigerian commercial banks may reduce due to the introduction of eNaira.
He also listed other potential risks that could spring in the cause of making transactions with the recently launched digital currency to include monetary policy implementation, cyber security, operational resilience, and financial integrity and stability as other concerns that could spring up in the cause of transacting with the digital currency.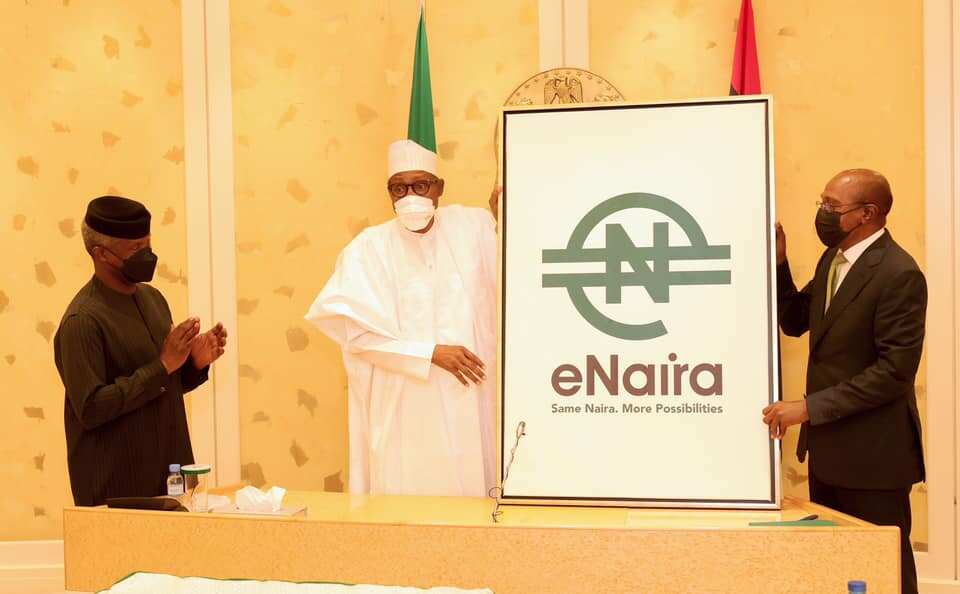 Among the risk highlighted, Mr. Ree in the IMF report explained that the eNaira wallets might effectively function as a deposit at the central bank, resulting in a decline in the demand for deposits in commercial banks.
Ree, on the other hand, lauded the Central Bank of Nigeria's attempts to reduce the aforementioned danger. This endeavour, he believes, is required to mitigate the risk connected with digital money.
He said:
"The authorities have taken measures to manage the risks. The transfer of funds from bank deposits to eNaira wallets is subject to daily transactions and balance limits to mitigate risks of diminishing the roles of banks and other financial institutions. Financial integrity risks, such as those arising from the potential use of the eNaira for monetary laundering, are mitigated by using a tiered identity verification system and applying more stringent controls to relatively less verified users. "
IMF offers help
Though the IMF said it has been "involved in the eNaira rollout process", including by providing reviews of the product design, it will not hesitate to continue to be available to help with technical assistance and policy advice.
The global lender noted that the launch of the eNaira has attracted substantial interest from the outside world — including from central banks because of the size and complexity of Nigeria's economy.
Although IMF said it had a role in the eNaira rollout process, including providing reviews of the product design, it will not hesitate to continue to be available to help with technical assistance and policy advice.
Part of the note reads:
"The IMF is ready to collaborate with the authorities on data analysis, cross-country studies, sharing the eNaira experience with other countries, and discussing further evolution of the eNaira including its design, regulatory framework, and other aspects."
CBN urges Nigerians to trust eNaira
In a related story, the Central Bank of Nigeria (CBN) has urged all Nigerians to use the eNaria, claiming it is more secure than cryptocurrencies.
This was disclosed by CBN spokesman, Nnamdi Okwuosa at the CBN Fair, with the theme, 'Promoting financial stability and economic development.'
He stressed that despite several hitches and complaints, he promised Nigerians that eNaira is more reliable than any cryptocurrency.
Source: Legit.ng