We are Ready for Business: President Buhari, CBN governor open the door for foreign investments into Nigeria
President Muhammadu Buhari is in France with his economic advisers to attract more international businesses to Nigeria
Nigeria's economy is in desperate need of foreign investment as oil revenues continue to decline and the country's growth has to be accelerated
Nigeria's foreign investment fell to $875.62 million in the second quarter of 2021, compared to $148.59 million in the same time previous year
President Muhammdu Buhari and Governor of the Central Bank of Nigeria (CBN), Godwin Emefiele, has informed international investors in Paris, France that Nigeria is ready for investment.
President Buhari specifically called on French companies to come and take advantage of investment opportunities in the country.
Speaking on Wednesday during the Nigeria International Partnership Forum in Paris, Buhari said that France-Nigeria bilateral relations are currently at their best.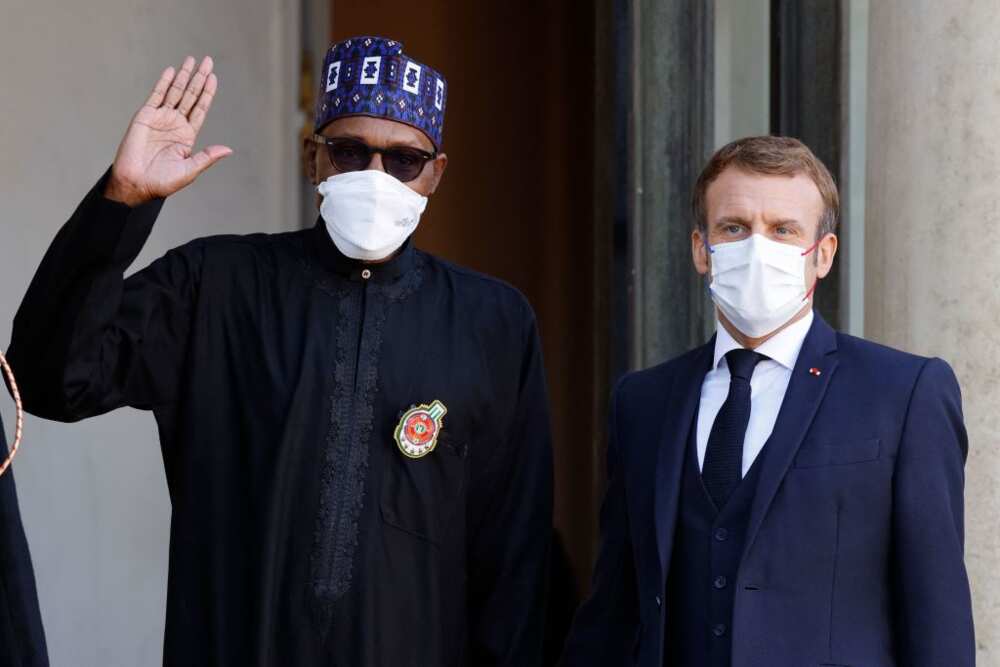 The president asked businesses to take advantage of the opportunities available in Nigeria, adding that the country is investing in infrastructure, climate change, and tackling insecurity to ensure that businesses have a smooth environment to thrive.
Buhari said:
"Let me finally stress that Nigeria is open for partnership and cooperation. I invite the French business community to take advantage of the vast investment opportunities in Africa's largest economy."
CBN Governor Emefiele speaks
On its part Governor of CBN, Godwin Emefiele urged international investors to trust President Muhammadu Buhari's policies and come to Nigeria.
Emefiele who also spoke in Paris but at the France-Nigeria Security and Economic Summit stressed that Nigeria is ready for business.
He assured the potential investors who were at the event that is on a strong part to recover from the economic downturn from 2020.
Emefiele said:
"Nigeria, as a leader in Africa, is ready for business. So we invite you, our foreign brethren in the investor community to come over to Nigeria.
"Let me also add that the CBN will continue to monitor progress and respond promptly and flexibly to support economic recovery from COVID.
"We will closely watch economic and financial conditions, and we will use our monetary policy tools to respond as appropriate to pursue our mandate of price and financial stability."
In his speech, Emefiele also reeled out several indices that suggest Nigeria was on a progress path as regards economic growth.
One of which is that the economy grew by 0.11 percent in the fourth quarter of 2020, up from -3.62 percent in the third quarter.
CBN spends N538.59m disposing of 1.51 Billion Dirty Naira notes
In a related story, Legit.ng had earlier reported how the Central Bank of Nigeria disposed of 1.51 billion pieces of banknotes worth N698.48 billion in 2020.
The naira notes which are unfit and disposed of range from N1000 to N5 notes with N500 accounting for 38.2%
The dirty notes were put into 151,427 boxes and disposed of with the sum of N538.59m CBN reveals
Source: Legit.ng