Stanbic IBTC Pension Emerges Best Pension Fund Administrator in Nigeria for Three Months
Stanbic IBTC Pension Managers Limited led the list of 19 Pension Fund Administrators (PFAs) with the biggest Retirement Savings Account (RSA) record counts between April and June 2023.
According to the second-quarter report released by the National Pension Commission (PenCom), the PFA saw the highest number of RSA counts for the period, with a record of 19,076 for the three months.
This amounts to 29.95% of the total amount of RSA count recorded for the period.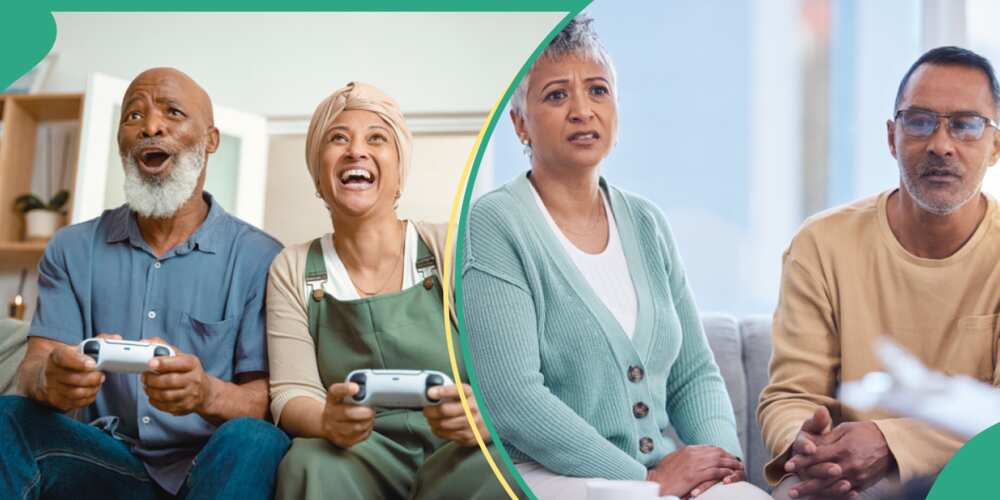 RSA count continues to increase
Stanbic IBTC PFA now has over N2 million RSA count year to date. the PFA saw 19,076 RSA count for the three month period
Arm pension came second on the list, recording 7,215 RSA counts for the second quarter, while ARM pension followed with 5,587 counts.
Leadway Pensure PFA Limited and Premium Pension Limited were next with 4,369 and 4,322 respectively.
Analysts believe that Stanbic IBTC continues to be at the forefront due to outstanding contribution in the space.
Charles Abuede, a financial analyst commends the Stanbic IBTC's impressive performance as it continues to lead the pack in terms of total RSA count among PFAs for the second quarter of 2023.
He said the consistent performance likely reflects their strong management and customer trust.
He added,
"Then, their choice of investment securities and average returns have also continued play in the positive range for the company."
Top five PFAs account for largest
Further analysis of the new RSA registrations shows that the top five PFAs accounted for 64% while the bottom five PFAs recorded an aggregate of 5% of the total number of new RSAs registered in Q2 2023.
A review of the age distribution of the 63,693 new RSA holders registered in Q2, 2023, reveals that 52,079, representing 82%, are active contributors below the age of 40.
A total of 8,359 new RSA holders, representing 13%, were between 40 and 49 years old. Those between 50 and 59 accounted for 2,689, representing 4%, while 566, representing less than 1% of the new RSA holders, are 60 years and above.
The large number of young contributors registered under the CPS is indicative of the sustainability of the Scheme.
See the complete list below by their numbers:
PFA
RSA Count 1

April – 30 June

2023

Weight

(%)

RSA Count

ITD

1. Stanbic IBTC Pension Managers Limited

19,076

29.95

2,034,226

2. Access Pension Limited

7,215

11.33

1,072,121

3. ARM Pension Managers (PFA) Limited

5,587

8.77

902,222

4. Leadway Pensure PFA Limited

4,369

6.86

699,239

5. Premium Pension Limited

4,322

6.79

783,196

6. Trustfund Pensions Limited

3,620

5.68

805,295

7. FCMB Pensions Limited

3,314

5.20

740,798

8. Pensions Alliance Limited

2,682

4.21

605,695

9. Oak Pensions Limited

2,128

3.34

234,351

10. CrusaderSterling Pensions Limited

2,031

3.19

375,587

11. NLPC Pension Fund Administrators Limited

1,861

2.92

61,741

12. Fidelity Pension Managers Limited

1,539

2.42

326,695

13. TangerineApt Pensions Limited

1,399

2.20

268,343

14. Radix Pension Managers Limited

1,346

2.11

46,099

15. NORRENBERGER Pensions Limited

1,148

1.80

321,940

16. Guaranty Trust Pensions Managers Limited

1,078

1.69

89,619

17. Veritas Glanvills Pensions Limited

756

1.19

158,096

18. Nigerian University Pension Management

Company

189

0.30

323,408

19. NPF Pensions Managers

33

0.05

160,559

Total
63,693
100
10,009,230
PenCom had disclosed that 13,126 Nigerian workers who lost their jobs and are still under 50 withdrew N12.56 billion from their pension fund contributions in the first three months of 2023.
"Pensioners Live in Fear": Only 1 Out of 10 Nigerians Has Access to Pensions
Hamisu Bala Idris, the managing director of Norrenberger Pensions Limited, disclosed the extent of pension reach in Nigeria according to a Legit.ng report.
The disclosure follows several reports of pensioners across different parts of the country regularly lamenting the non-payment of their pensions, especially by state governors.
During a retirement planning seminar organized to empower individuals close to retirement and retirees for a financially secure future after retirement in Abuja, Idris disclosed that only 10% of Nigerians have access to pension schemes, as reported by Vanguard.
Source: Legit.ng