Africa's Most Powerful Passports: Seychelles Tops With 153 Visa-Free Score
African countries have been ranked based on the strength of their passports
The strength of a country's passport is determined by the number of countries its holders can enter visa-free or with a visa-on-arrival
Seychelles, Mauritius, South Africa and Namibia have the most coveted passports in Africa.
A person's freedom to travel globally is mostly dependent on the passport they hold.
Citizens of some countries find it easy to travel seamlessly to any country when compared to than others, due to the strength of their country's passport.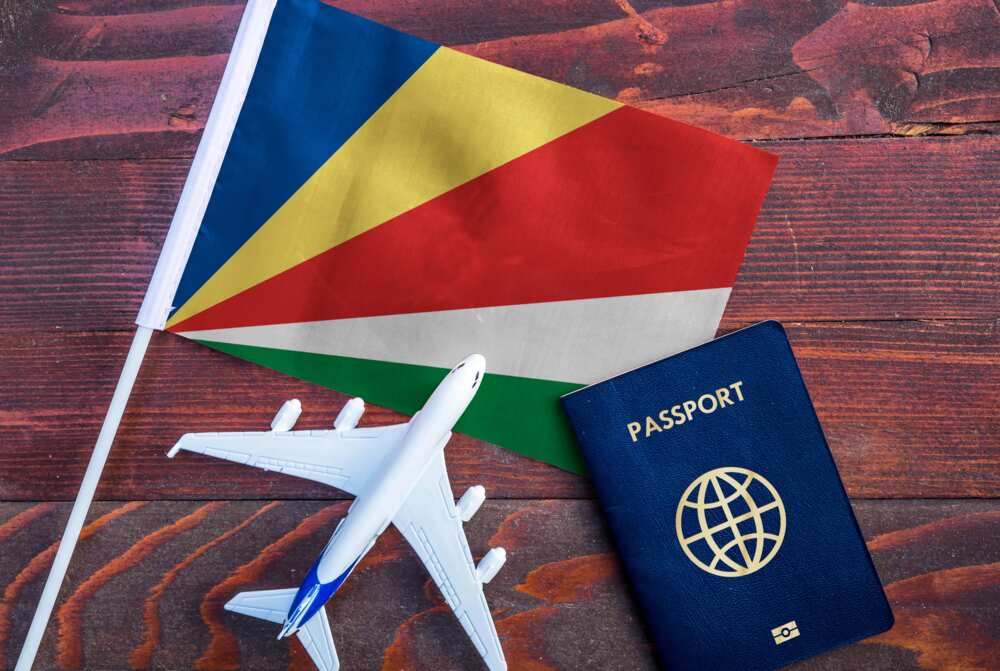 The most powerful passports in the world
Passports differ in value globally, with every passport having a different statistical value.
According to Henley & Partners, the global citizenship and residency advisory firm, the current passport rankings cover about 199 passports and 277 different travel destinations.
The index is updated quarterly and is considered an authoritative reference tool for global citizens and sovereign states, when assessing passport ranking on a global mobility scope, using data from the International Air Transport Association (IATA).
In 2023, the firm released the first passport index with the inclusion of 109 regions.
Japan has the most powerful passport which allows its holders' visa-free entry to 193 countries.
Japan is followed by Singapore, South Korea, Germany and Spain.
How passports are ranked
42 of the 109 regions are African countries and regions, with Seychelles having the most powerful and valuable passport in Africa, according to Business Insider.
Henley & Partners says the data is derived from a carefully laid out methodology where each travel destination, when no visa is required for passport holders from a country or territory, gets a score value that's equal to one (value=1), created for that passport.
A value =1 is also applied if passport holders can get a visa-on-arrival, a visitor's permit or an electric travel authority when entering a destination.
These visa-free passports need no pre-departure government approvals due to the specific visa waiver programmes in place.
Where a visa is needed or a passport holder has to get a government approved electronic visa before departure, a score of value=0 is applied.
A score with value = 0 is also assigned if passport holders need pre-departure government approval for a visa on arrival, a scenario that is not considered visa-free.
Africa's most powerful passports
The cumulative score for each passport is equal to the number of destinations for which no visa is required (value = 1), under the conditions defined above.
In Africa, Seychelles topped the list with a visa-free score of 156 and a global ranking of 29.
Mauritius comes second with a visa-free score of 146 and a global ranking of 34 followed by South Africa with a visa-free score of 106 and 53 on the global ranking.
Others are Botswana, Namibia, Lesotho, Malawi, Kenya, Tanzania and Zambia.
Nigerian passport falls 38 places in global ranking as Nigerians are denied visa in 181 countries
Legit.ng reported that the Nigerian passport has dropped 38 places in a global passport ranking in the last 17 years.
According to the Henley Passport Index report between 2006 and 2022, Nigeria lost many spots in the Index as it grapples with internal woes.
The Index ranks passports according to the number of countries their holders can enter visa-free or with a visa-on-arrival programme.
Source: Legit.ng