Ghanaian Government Blames Influx of Nigerians, Others for Rising Food Prices in the Country Warns Farmers
The Government of Ghana has called on its farmers to stop selling their produce to Nigerians and other neighboring countries
The government is worried that if these measures are not taken it could lead to famine in the country
The Ministry of Food and Agriculture made this call as food prices rise across the country in the last few months
The Ghanian government has expressed concern over the country's rising food costs blaming it on the influx of foreigners in the country especially Nigerians.
The concern was raised by Mr. Seth Osei Akoto, the Director of Crop Services a representative of the Ministry of Food and Agriculture (MoFA) who specifically called out Ghanaian farmers for preferring selling products to Nigerians and other neighboring countries.
According to him the hike in prices of some food items, including beans and maize is largely due to the influx of foreign buyers from neighboring countries.
Akoto said:
"The situation in some sections of the nation revealed that some farmers opted to sell their harvests to purchasers from Burkina Faso, Mali, Nigeria, and other neighboring countries for greater rates."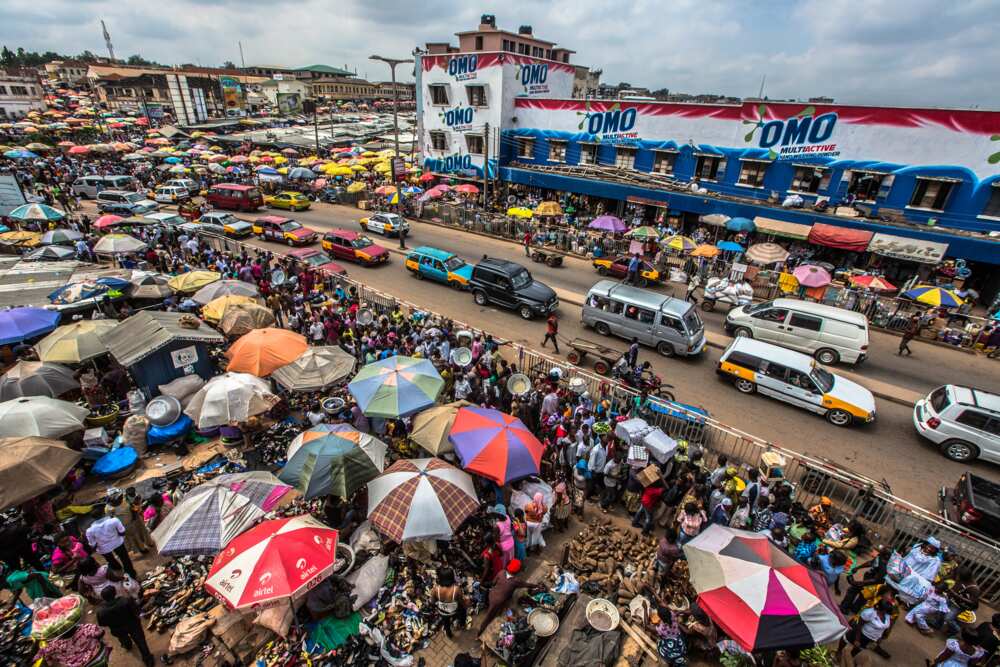 Akoto told Ghanaian journalists at the opening of the 8th annual conference of the Regional Network of Agricultural Research Institutes (ReNAPRI) at Legon, near Accra on Wednesday.
He added that the practice has far-reaching implications on food prices at the local market even though the farmers were making money from the foreigners, it was essential for the country to protect its harvests.
He said:
"According to the most recent information I received from Berekum, a bag of beans was initially selling for 150 cedis per 100 kilos. They (farmers) started demanding 350 cedis as soon as these Nigerians and Burkinabes arrived....because when prices rise in one region, it may effect all other areas."
"We must safeguard what we gather after the farmers have reaped. Even when we have a bumper crop, we sit there and allow other people come and purchase and take all the stock away, and once they do so, we experience famine in certain months of the year, so that we do not face famine in the near future."
Nollywood Actor gets Ghanaians laughing
Meanwhile, popular Nollywood actor, Jim Iyke, has struggled to eat fufu in a trending new video on social media.
The talented movie star is currently in the country of Ghana to promote his new movie Bad Comments.
Many people have reacted to the way he ate with one saying he should not change the Ghanaian culture.
Source: Legit.ng