Nigerians Spend N491.71bn Buying Alcohol, Soft Drinks from Four Companies in 9 Months to Stay Happy
Nigerians continue to find a way to stay happy despite the country's security and economic problems
People living in Nigeria have so far in 2021 spent N491.71 billion on alcoholic and non-alcoholic drinks from their favorite drink makers
The full reopening of hotels, bars, restaurants, and grocery stores has helped increase spending after a lockdown in 2020
Nigerians have long been among the world's happy people, once placing higher than Britons in the worldwide happiness index.
While circumstances have changed and Nigeria's happiness score has declined dramatically, Nigerians' desire to have fun has not.
According to the audited financials of top drinks makers in the country, Nigerians spent over N491.71 billion on products from the brewery industry in the first 9 months of 2021.
This is 18% increase from the 432.5 billion recorded in the same period of 2020.
The companies include Champion Breweries Plc, Guinness Nigeria Plc, International Breweries Plc, and Nigerian Breweries Plc.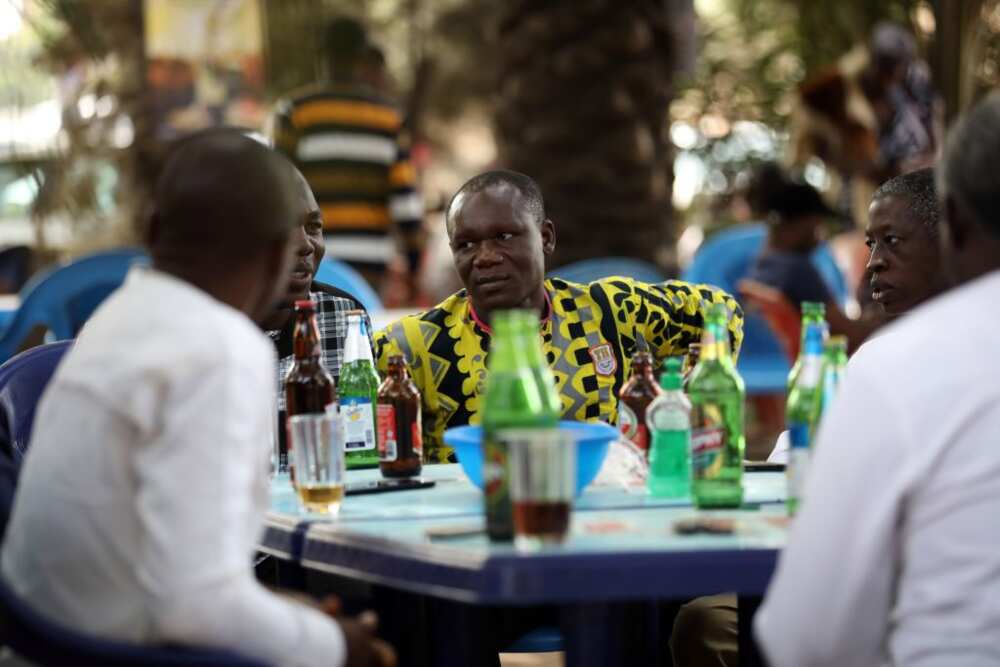 Nigerian Breweries Plc
Nigerian Breweries Plc, the largest brewer by market capitalization in Africa's most populous nation, sold N309.28 billion worth of its products, a 32.15 percent increase from N234.03 billion the previous year.
The Company's brands include Star lager beer; Gulder lager beer; Maltina, which is a nourishing malt drink; Legend Extra Stout; Amstel Malta; Heineken lager beer; Maltina Sip-it; Fayrouz, which is a non-alcoholic soft drink; Climax, a herbal energy drink; Goldberg lager; Malta Gold; Life Continental lager; Ace Passion; Star Lite and Star Radler, among others
International Breweries
The second-largest market shareholder earned N128.3 billion revenue from its Nigerian loyal consumers who bought its products which include Trophy Lager, Budweiser, Hero from January to September.
Guinness Nigeria
Nigerians also spent N46.95 billion in nine months buying Guinness Nigeria brands compared to N29.65 billion.
Guinness Nigeria, a subsidiary of Diageo Plc of the United Kingdom, was incorporated in 1962 with some of its brands including Smirnoff, Malta Guinness, Orijin, Guinness among others
Champion Breweries Plc
Champion breweries which is located in Akwa Ibom state also posted a significant increase in its revenue to N7.08 billion from N4.89 billion recorded in nine months of 2021.
The main brands in its product portfolio are Champion Lager Beer and Champ Malta.
Massive reactions as diners spend N20.7m on food & drinks
A bill from the Nusr-Et Steakhouse London has got many talking on social media after a table of four spent £37,023.10 (N20,798,808.19) at a restaurant in London.
The table of four ordered bottle of 1996 Petrus, baklavas, golden tomahawk, amongst other things; their service charge was £4,829.10 (N2,713,897.03).
Nigerians couldn't believe their eyes when the bill was shared on social media and they soon flooded the comment section to react to it.
Source: Legit.ng