MTN, 9mobile Loses 1.37million Data Users, Months After Elon Musk's Starlink Reveals Nigerian Market Interest
The data war in the last two months have two losers, and that's MTN Nigeria and 9mobile, as both telecommunication companies lost 1.37 million internet users between July and August.
Despite the loss, industry report shows that the number of data subscribers increased by 0.34%, rising from 139.38 million users to 139.87 million customers between two months.
Analysis of the data market base shows that Globacom has been gaining ground against the industry leader, MTN Nigeria, gaining the highest subscribers for the period under review.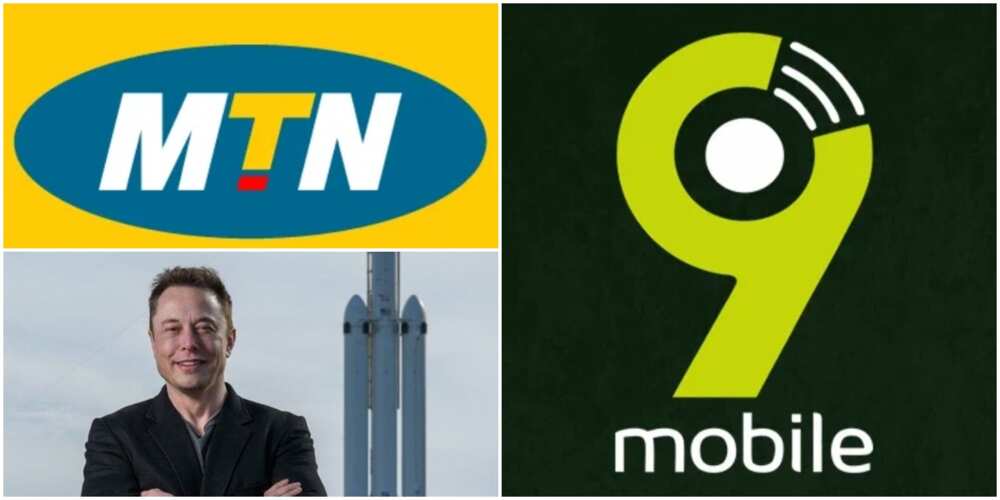 Breakdown of how each companies perform
MTN Nigeria recorded the highest loss when compared to market rival, 9mobile, as 998,827 data users dumped the y'ello network provider in two months.
It had opened the second quarter with 59.59 million, but ended July with 59.00 million, before regaining its balance to settle at 58.59 million by August ending.
Globacom, which is the second market leader, gained 791,298 data users during the same period MTN lost part of its subscribers. Glo is the only firm that didn't record a loss in the two months in review.
The data base of the Mike Adenuga firm started July with 37.87 million, then surged to 38.21 million by month end, before rising further to 38.66 million by August.
Airtel, which is the other loser of the period, lost 378,079 data users, as its subscriber base had ended August with 36.61 million, against the 36.05 million NCC reported in July, having began the month with 36.23 million.
9mobile's subscribers dropped to 5.99 million at the end of August, after losing 115,416 data subscribers from the 6.10 million it opened July with.
Elon Musk's Starlink Progress With Plan to Debut Globally, Compete Against MTN, Airtel, Glo in Nigeria
MTN Nigeria, Globacom, Airtel and 9mobile will be welcoming a new foreign competitor into the Nigerian data market as Elon Musk's company, SpaceX, eyes Nigerian market.
SpaceX plans to launch its internet data service, Starlink in the country, and has already met with Nigerian regulator, Nigerian Communications Commission (NCC) in May 2021.
NCC representatives spoke to Starlink about the possibility of operating in Nigeria, but no conclusion has been revealed on the date the foreign firm will commence operation.
Source: Legit.ng