"You May Not Be Able to Recharge": NERC Warns Prepaid Meter Users to Update Before November 2024
NERC has urged prepaid meter users in Nigeria to update their meters before the end of 2024
Consumers would be issued two free key change tokens by their respective electricity distribution companies (DisCos)
The commission said the update will not affect the customers' units, nor will it make their meter run faster than usual
The Nigerian Electricity Regulatory Commission (NERC) has advised all electricity consumers in Nigeria using prepaid meters to update their meters before November 24.
The Commission released the message to prepaid meter users through its official Twitter account on Tuesday, August 22, 2023, urging electricity consumers to take note of the deadline.
Legit.ng earlier reported that 171,107 prepaid meters were installed across Nigeria in the first quarter of 2023, according to NERC's first quarter report.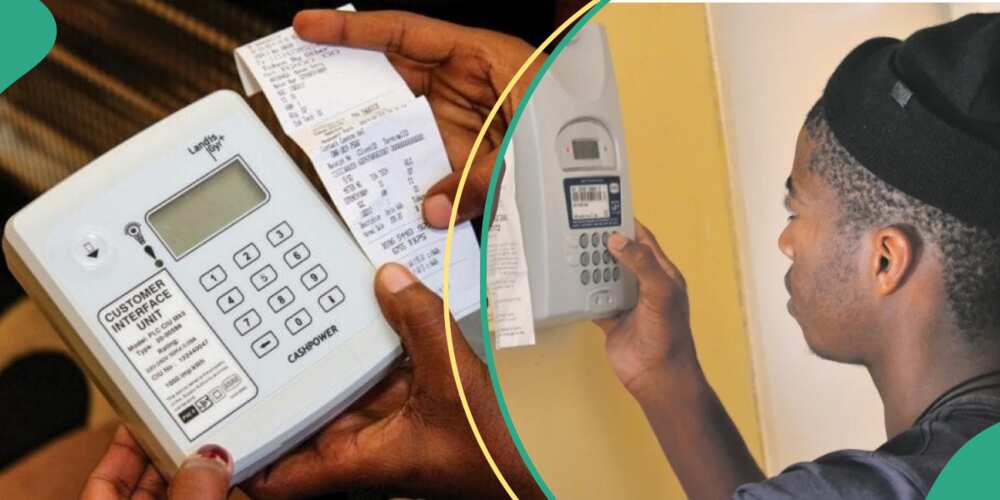 Regarding the updating process, NERC stated that consumers would be issued two free key change tokens by their respective electricity distribution companies (DisCos), which they will use in carrying out the update.
NERC tweeted:
If you have a prepaid meter, it may be time for an update. From November 2024, you may not be able to recharge your meter. However, updating is easy and free. DisCos shall commence issuance of 2 free Key Change Tokens (KCTs), which will update your meter.
It added that the forthcoming update will have no impact on the meter readings, and it will not result in any acceleration of its usual operational pace.
It added:
The update will not affect the units in your meter nor will it make your meter run faster than usual.
As noted by NERC, recharging of meters will no longer be enabled unless consumers complete the updating process.
NERC further advised all users of prepaid meters to reach out to their respective DisCos for more information on the updating process.
It would be recalled that in 2019, NERC announced a new policy that pushed for electricity consumers to have the option to obtain prepaid meters with deferred payment.
The policy, which was part of a plan to ensure all Nigerians were metered, emphasised that customers would have the flexibility to either make an initial upfront payment or choose to pay in instalments over a span of one to ten years.
2 key tokens needed for the update
Confirming NERC's directive, Olumide Akerele, Technical Officer at Eko Electricity Distribution Company told Legit.ng that the process is completely easy.
He said:
The objective here is to reset each meter to establish a new base date. This reset will be accomplished by inputting two distinct tokens prior to the November 24, 2024 deadline.
The crucial modification token facilitates the adjustment of your meter's configuration to align with key revision numbers. Once the key change tokens have been successfully applied, your meter will be ready to accept tokens for electricity recharges.
NERC orders Ikeja Electric, EKDC, other DisCos to compensate consumers for poor service
In earlier news, Legit.ng reported that the NERC has affirmed that if the distribution company an electricity consumer is affiliated with fails to deliver electricity for 90% of the hours within a month, compensation can be granted to the consumer.
This declaration was outlined in an official document endorsed by NERC's Chairman and its Commissioner for Legal Licensing and Compliance.
The document explains that the commission will assess the typical accessibility of the 11kV and 33kV feeders.
This evaluation will be based on the average hours of electricity distributed by the DisCos daily over one month.
Source: Legit.ng