Elon Musk Rebounds, Earns Over $20 Billion in One Week, Amid Tesla Share Surge
Elon Musk is making a comeback to the top spot as the world's richest man
The SpaceX CEO gained over $20 billion in one to narrow the gap between him and French billionaire, Bernard Arnault
Musk is currently worth $167 billion from $147 billion a few days earlier
The share price of the electric car maker, Tesla has rebounded 50 per cent in the last week after the worst quarterly projection amid slow sales.
Tesla's share surge has added to its CEO, Elon Musk's wealth of over $20 billion in the past week.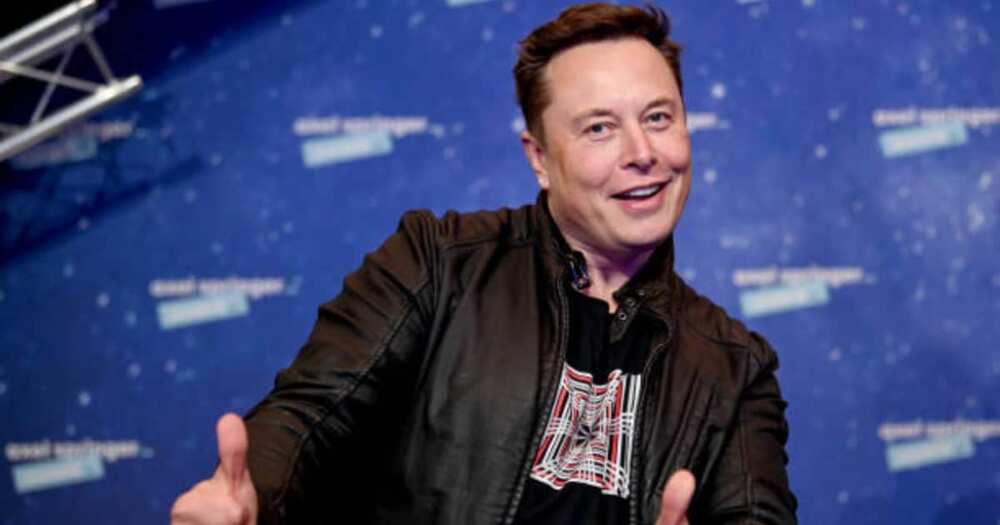 Musk makes history
Musk is in the Guinness book for being the first man in history to lose $200 billion.
It seems all of that is about to change now as the billionaire is set to reclaim his number-one spot from Benard Arnault, the French luxury merchant who has been the richest man in the world since the beginning of 2023.
Musk's wealth surged after earning almost $11 billion in two days. Now the rising share price of Tesla has added an additional $9 billion to his net worth.
According to Bloomberg Billionaire Index, Musk is currently worth $167 billion with just a $23 billion gap between him and Arnault.
Elon Musk returning to the top
Legit.ng reported a few days ago that there is a $45 billion gap between the duo, which Musk has narrowed to just $23 billion in two days.
Analysts believe Musk is on course to bridge the gap and return to the top as the world's wealthiest man once more.
The SpaceX CEO is standing trial for his 2018 tweet in which he claimed to have secured funding to take Tesla private at $426 per share.
Tesla shareholders are suing the billionaire, saying that his tweet caused them losses.
Musk defended the tweet saying he thought he secured funding with a Saudi Arabian investment company.
How Elon Musk made history as first person ever to lose $200 billion in 12 months
Legit.ng reported that Tesla Chief Executive Officer, Elon Musk became the first and only person to both make and lose $200 billion in recorded human history.
He is currently trailing behind French luxury merchant, Bernard Arnault with a personal fortune of $137 billion, according to Bloomberg Billionaire Index.
Many believe that Musk, who recently acquired Twitter for $44 billion, is distracted by the microblogging site.
Source: Legit.ng