500, 000 Bakers to Shut Down Operations, Workers Lose Jobs Over Inflation, High Cost of Materials
About 500,000 bakery workers might lose their jobs as bakeries close shops across Nigeria
According to the Association of Mater Bakers of Nigeria (AMBCN), the workers will lose jobs due to the high cost of materials
They say that despite the increase in the price of their products, the association members are still struggling
About 500,000 bakery workers may lose their jobs as bakers plan to shut down operations following an increase in the cost of materials.
According to the Association of Master Bakers and Caterers of Nigeria (AMBCN), over 500,000 workers in the bakery business may lose their jobs when they are forced to shut down their bakeries as prices of materials skyrocket.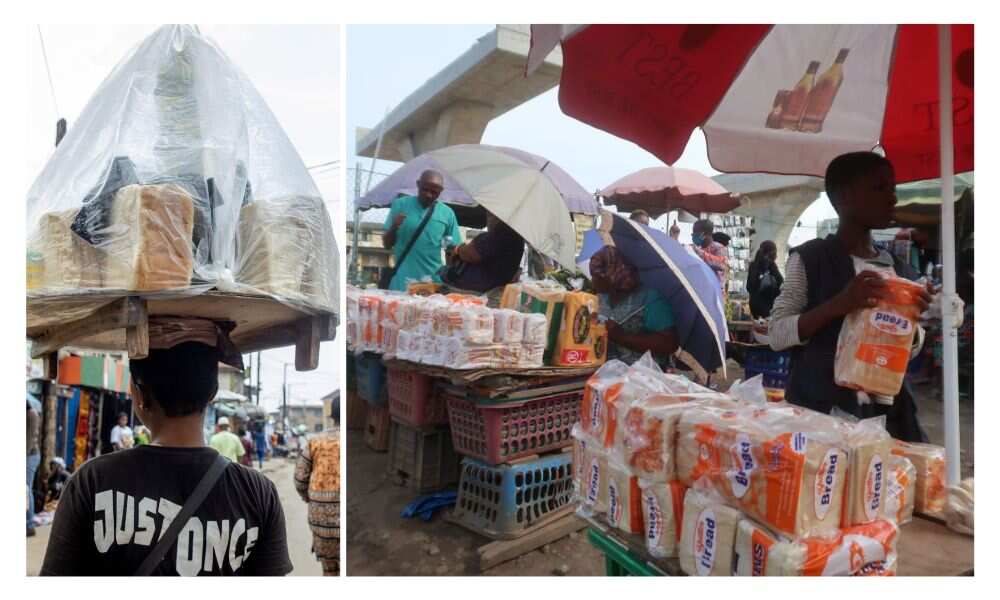 The cost of nylon, sugar, flour, Sugar, others skyrocket
Reports say the Chairman of the Lagos State branch of AMBCN, Matthew Ayoola, said the Nigerian government's increase in the price of baking materials was a direct threat to the survival of the bakery business and employees.
He said the prices of items such as bread, nylon, flour and other baking materials have skyrocketed, leading to retailers adding money to the price of the staple in Nigeria.
He revealed that certain policies of the Nigerian government are affecting the production and pricing of bread in the country.
Ayoola said:
The Lagos State boss of AMBCN appealed to the Nigerian government to help the sector by reducing the cost of bakery materials, stating that 50 members of the association had already closed shop due to the unfavourable business climate in Nigeria.
Ayoola added that the remaining bakers need help to stay in business and may shut down and throw many into the job market.
He said despite the bakers increasing the cost of their products, it is time the Nigerian government knows the fate of Nigerians.
He said:
"We are appealing to the federal government to, as a matter of urgency, act and seek immediate solutions to the problem facing us because if we shut down or place more increment on the price of bread, the impact may be too hard, especially in a period like this."
Residents lament as price of bread increases in Rivers due to high cost of baking supplies
Legit.ng reported that the Rivers State chapter of the Association of Master Bakers and Caterers in Nigeria has asked consumers to prepare for a new price regime starting on Monday, July 31, 2023, due to the increased cost of baking supplies.
This was said by Dr Chidi Orlu, the association's state chairman, in a Port Harcourt meeting with journalists.
This follows an earlier notice by the Nigerian bakers to increase the prices of bread on the back of inflation, and foreign exchange issues, among others.
Source: Legit.ng