India Bans Rice Export to Nigeria, Other Countries Amid Inflation as Commodity Hits N40,000 Per 50kg
India says it will end rice exports to Nigeria and other African countries to boost local supplies
The government revealed that white basmati rice will no longer be allowed to leave for exports
The development follows a heavy monsoon rain which damaged crops in the country as the price of rice rose in Nigeria
The Indian government says it has stopped the export of non-basmati white rice to Nigeria and other countries to lower the cost of the staple in the country.
The country's Ministry of Consumer Affairs, Food, and Public Distribution revealed the export ban in a statement on Thursday, July 20, 2023.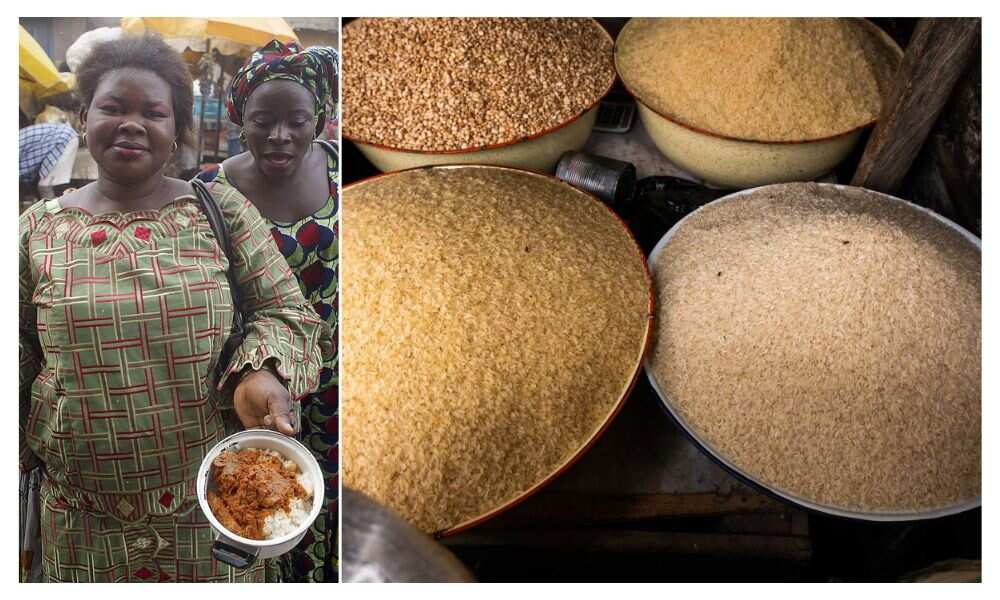 Inflation causes a halt in rice exports from India
The non-basmati rice is a small grain rice and is widely consumed in the Asian country.
According to the ministry, the export of rice comes amid a 3% surge in retail prices in one month after heavy monsoon rains which caused widespread crop damage.
The ministry said:
"To ensure adequate availability of non-basmati white rice in the Indian market and to allay the rise in prices in the domestic market, the government of India has amended the export policy," the food ministry said, citing an 11.5 percent increase in retail prices in 12 months.
"The prohibition on export of non-basmati white rice will lead to lowering prices for the consumers in the country."
The government stated that parboiled rice, which represented 7.4 million tons of exports in 2022, was not part of the ban.
The ban became effective from July 20, 2o23, but vessels under-loading could leave for exports.
India accounts for over 40% of the world's rice exports, and a reduction in shipments from other exporters could impact global food prices.
Nigerians affected by by India's decision
The Asian country's decision could affect African markets, especially Nigerians, where commodity prices have risen exponentially.
TheCable reports thatiIn 2021, Nigeria imported $5.78 million worth of rice, mostly from India, representing the highest imports compared to Thailand at $940,000, the US at $694,000, Vietnam at $589.000, and UAE at $509,000.
In 2019, former President Muhammadu Buhari shut all land borders in Nigeria as part of efforts to end rice smuggling and boost local production.
Rice is a popular staple in Nigeria, with a 32kg per capita consumption rate.
Nigeria, other African countries hit hard as Russia terminates Ukraine grain export, gives tough conditions
Legit.ng reported that on Monday, July 17, 2023, the Russian government ended its participation in a deal allowing the export of Ukrainian grain via the Black Sea despite the war.
Known as the Black Seal Grain Initiative and brokered by the United Nations and Turkey, the initiative was established in July 2022 to reduce a global food crisis after Russia's unprovoked invasion of Ukraine.
Ukraine is a significant and critical grain exporter alongside Russia, a neighboring country.
Source: Legit.ng