4 Days After CBN's Order, Nigerians Continue to Queue for Cash as Banks Complain of Old Notes' Shortage
Commercial banks in Nigeria are complaining of cash shortage despite clear directives from CBN
Many bank customers say they have not been able to get both the old and new banknotes since CBN reintroduced the old notes
Bank officials say they have not received any new supplies from CBN since the new order came
Bank customers are still stranded four days after the Central Bank of Nigeria (CBN) issued a directive to pay and accept the old N200, N500, and N1,000 notes.
As of Thursday, March 16, 2023, many bank customers were in queues outside banking halls, waiting to enter or make ATM withdrawals.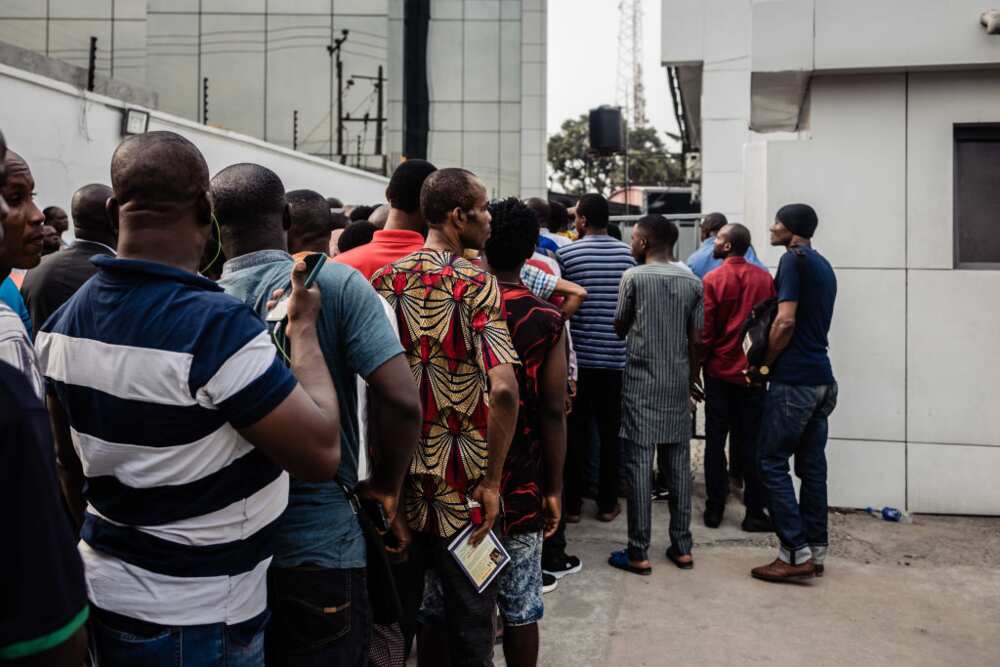 Bank customers lament cash scarcity
Most of the customers who spoke with Legit.ng stated they had been waiting hours to lay hands on a few notes.
According to them, the banks are asking them to wait so they can load old notes.
Modinat Razaq said she had been on a bank's premises near Opebi in Ikeja for over four hours, hoping to get cash.
"When I came in the morning, they told me that the bank wanted to load money, but as of noon, nobody has communicated anything to us."
She stated that a bank official came from inside the bank to inform them that they would load their ATMs but did not specify when.
Another bank customer, Johnson Dada, said he visited a branch of one of the new generation banks but was told they do not have any cash in their vaults but are waiting for a new supply from the CBN.
Banks wait for CBN for new supplies
A Senior banker in Providus Bank who spoke anonymously stated that the banks have limited cash they disburse, and the CBN has not given them fresh supplies.
"What you see the banks give out is the ones they have in their vaults before the new directives came from CBN.
"I think the media need to pile pressure on CBN to make the banknotes available of there will be no difference between now and when we could not dispense the old notes," he said.
CBN has been tight-lipped over the scarcity of old and new naira notes.
Ex-CBN deputy governor Kingsley Moghalu points out two problems with the naira redesign policy
Legit.ng reported that an erstwhile Deputy Governor of the Central Bank of Nigeria (CBN), Kingsley Moghalu, has expressed displeasure over the chaos created by the naira redesign policy of the bank.
Moghalu stated that the terrible hardship and economic loss Nigerians have passed through due to the wrong implementation of the CBN's policy and the judiciary's interference in central banking operations showed how the country's institutions and Nigeria failed when institutions meant to operate independently became politicised.
Moghalu said in a statement that currency duties were a primary part of any central bank's mandate and that he had no issues with the policy except for two things.
Source: Legit.ng