Taiwan's antique jade dealers see trade losing lustre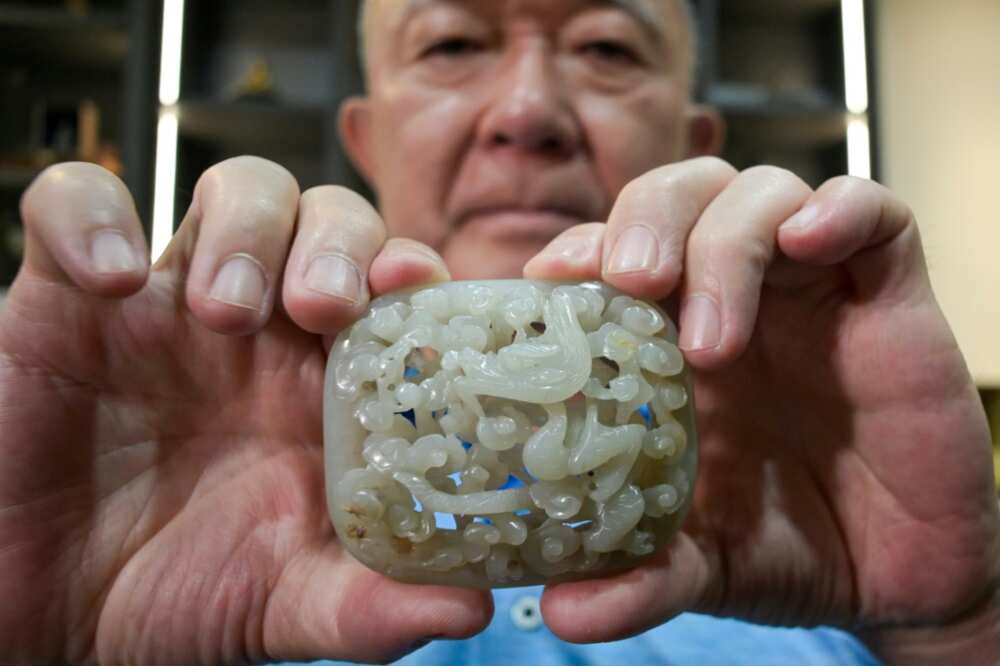 Tracing a palm-sized jade pig resting on its haunches, an antique trader in Taiwan said the ears on the nearly 400-year-old piece are a marker of its authenticity.
"The folds in the pig's ears show the handiwork, the ancient handicraft" of the Ming dynasty (1368-1644), said the 60-year-old trader, who would only provide his last name as Lee.
"It takes very careful carving. If it were duplicates, they wouldn't make it that delicate and detailed."
Lee's shop in Taipei's Da'an district holds ancient treasures worth more than a condominium located in the same neighbourhood.
The value of his merchandise represents just a fraction of an industry that the island's jade association says brought in nearly $16 million annually in recorded pre-pandemic antique jade sales.
But dealers warn the sector is flagging post-Covid. With the global economy in tatters, buyers are more cautious about taking a chance on expensive items, especially with the market awash with counterfeits.
Taipei's worsening ties with Beijing have also meant restrictions are still in place for visitors from mainland China, effectively cutting out the industry's biggest buyers.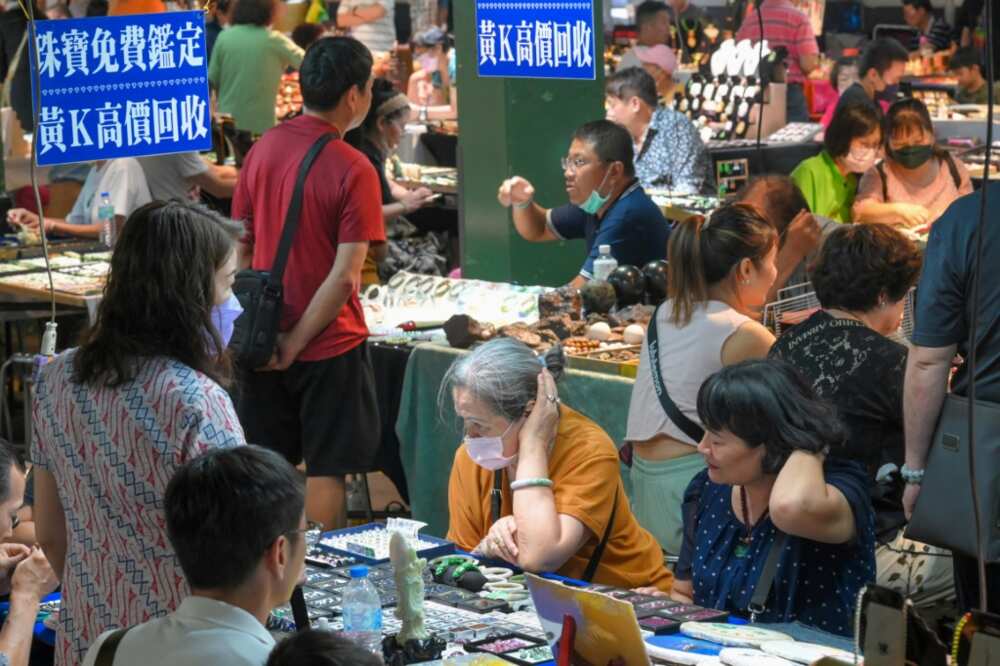 Relations have plummeted since Taiwanese President Tsai Ing-wen, who refuses to accept Beijing's claim that the self-ruled island belongs to China, was elected in 2016.
"About seven to 12 years ago, it was very good times for people in Taiwan who are in the antiques or jade trade," said Liu San-bian, who runs a store in Metropolitan Jewelry and Antiques Emporium, a treasure trove of ateliers.
"It declined when cross-strait politics slowly affected travel between both sides," he said, summing up the dilemma in four Chinese characters meaning: "Hard to buy, hard to sell."
"Chinese people stopped coming in and rich people in Taiwan are not buying. There is no supply in the market... and collectors here are not willing to release their items for sale."
'Ingrained in our DNA'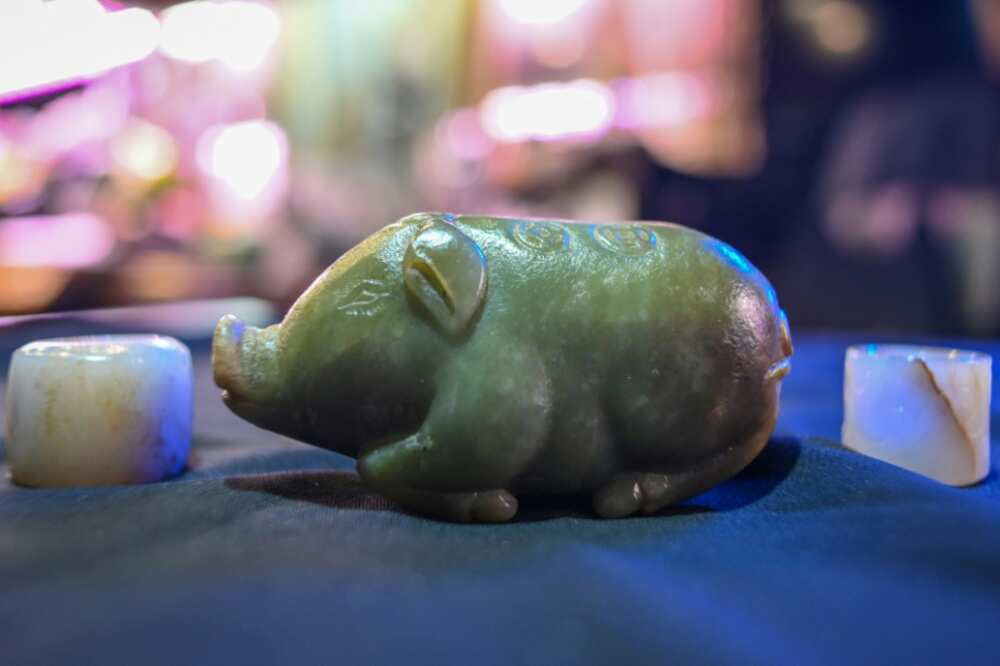 Taiwan was the go-to place for hunters of Chinese relics long before it became a powerhouse for hi-tech semiconductors. Collectors said most were carried out of mainland China during the Cultural Revolution, ending up on the island and nearby Hong Kong.
The Chinese government generally considers the trade of antiques from historical eras to be illegal if they were not passed down through inheritance or bought from authorised venues, such as cultural relic stores.
But there is a grey area in Taiwan, where collectors say they have obtained the items through legitimate means, especially if the items were personal belongings.
"To the Chinese, it is ingrained in our DNA," Chang Juben, chairman of Taiwan's Association of Jade Collectors, told AFP.
"Collectors in Taiwan began collecting when they realised that these were valuable national treasures... Taiwan has a reputation in the Greater Chinese community, that you can come here to see, touch and buy good jades here."
The antique jade market took off around 2011, when Beijing-friendly Ma Ying-jeou was president, bringing in "an endless stream of buyers from China and other countries", Chang said.
Now Taiwan's market is about a quarter of its former annual value -- roughly $9.4 million to $15.7 million in the boom years -- and it is easy to be steered towards inauthentic "artefacts".
"It relies on word of mouth," Chang said. "You have to walk the right path and find the right person."
Most reputable collectors are also "protective" about their stock, refusing to show their best items to a novice who won't appreciate it or to a buyer simply looking to resell for profit.
'Build a reputation'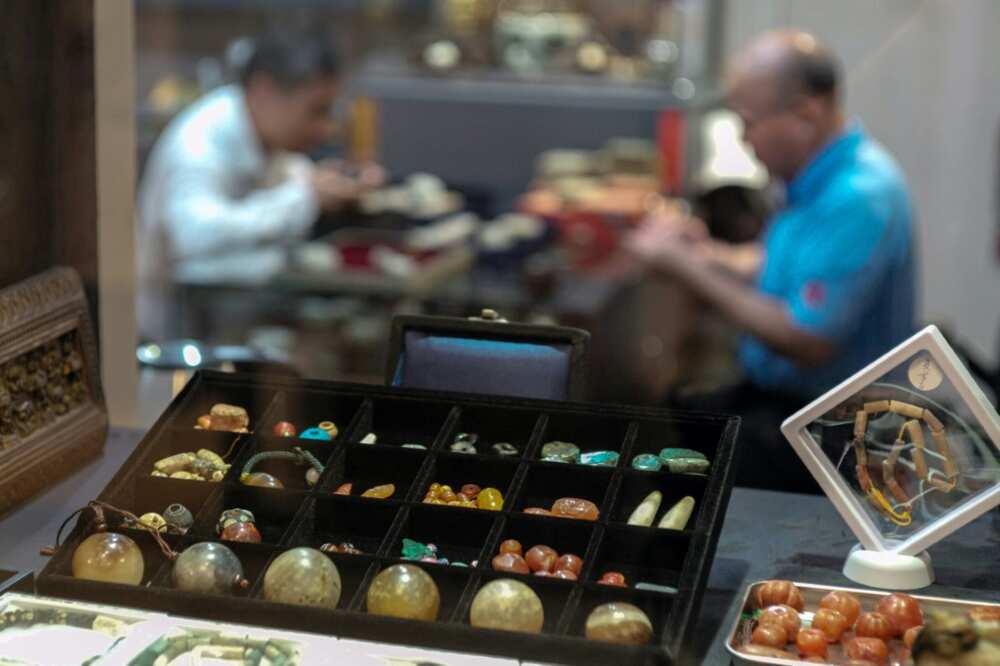 A two-hour flight to Hong Kong -- a hub for Chinese antiques sold in both sprawling markets and upscale auction houses -- tells a different story.
Pola Antebi, deputy chairman at Christie's auction house in Hong Kong, said she is seeing a trend in which antique collectors are releasing long-cherished collections held for up to five decades.
"We've sold several substantial collections from Taiwan in Hong Kong in recent years, including the notable Chang Wei-Hwa collection of early jades," Antebi told AFP.
That portfolio of jades from the Qin and Han dynasties fetched $9.3 million in November, while three previous auctions of Chang Wei-Hwa's collection brought in $24.7 million from 2019 to 2021.
Taiwan's jade "players" remain confident the trade "will survive no matter what", said the trader Lee.
His unique shop, which houses aquariums of iridescent corals, gets visitors via word of mouth. One trip can turn into several before any transaction is made -- if at all.
"It takes very long to build a reputation, but it is very easy to ruin it. If one item you sell turns out to be fake... that's all it takes to ruin you," he said.
Source: AFP