UK retail giant Tesco to axe over 2,000 jobs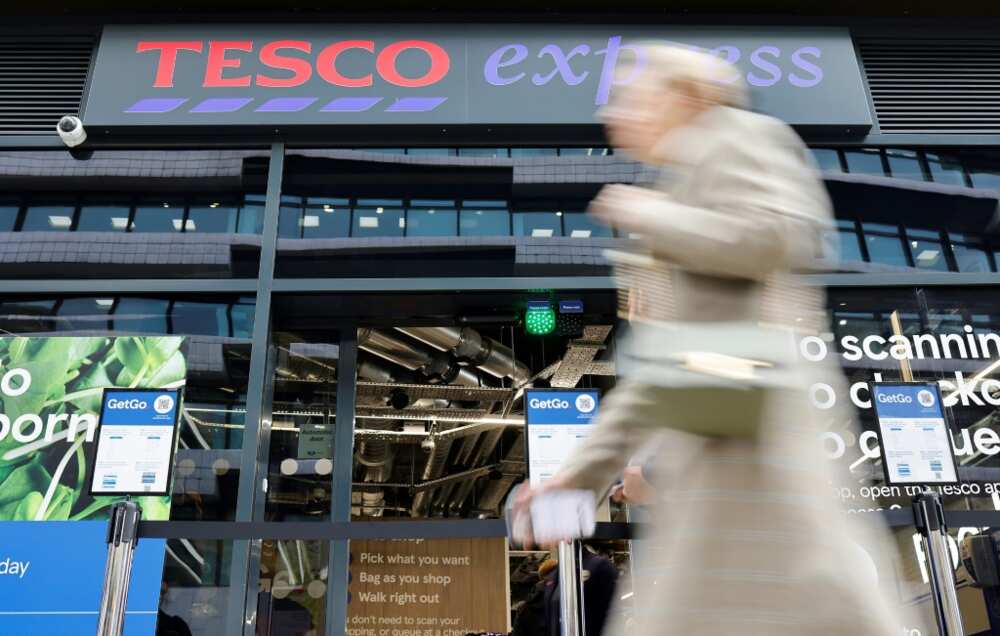 Supermarket group Tesco, the biggest retailer in Britain, announced Tuesday plans to slash about 2,100 jobs, as sky-high inflation hikes costs.
Tesco plans to cut about 1,750 management roles. It will also axe around 350 jobs with the closure of some pharmacies, all remaining hot food counters and other restructuring.
The group said it would do "more of what works and stopping or simplifying where we need to, so that we're running our business as efficiently as possible".
The losses will be offset by the creation of 1,800 "leader roles".
Tesco recently posted bumper revenue for the key Christmas season, even as customers switched to less expensive rivals as prices soar during a cost-of-living crisis.
Tesco has benefitted from passing on some of its own rising costs to consumers, many of whom appear willing to stay loyal to the group even as UK inflation sits around the highest level in decades.
At the same time, Tesco is keen to match the prices of some similar goods offered by supermarkets run by German discounters Aldi and Lidl to retain business from cash-strapped shoppers.
Source: AFP