- A Nigerian engineer has created a 100% Nigerian-built tractor
- The invention has different attachments to cover a variety of farm jobs
- The enthusiast hopes that his creation will inspire other Nigerians to make their country better
A Nigerian engineer, who has undergone a training in the United Kingdom, has designed a tractor which he describes as a 100% Nigerian.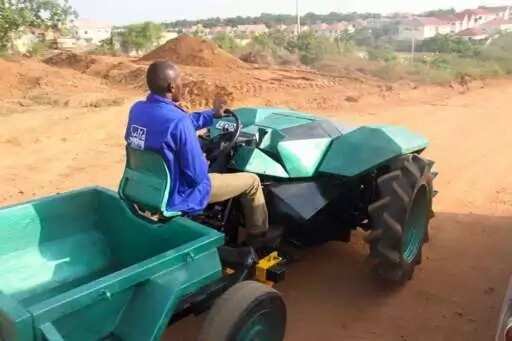 Timothy Addigi Terfa even gave a name to his invention -- Ijodo -- meaning labour in the Tiv language.
READ ALSO: Ground-breaking! Nigeria signs $80bn oil and gas deals with China
Mr Terfa has already sold several exemplars and ready to launch the model into production but is looking for more investment.
He said: "I designed and built this tractor, which is 100% Nigerian, with a team of skilled individuals."
The tractor is equipped with different attachments to cover a variety of farm jobs.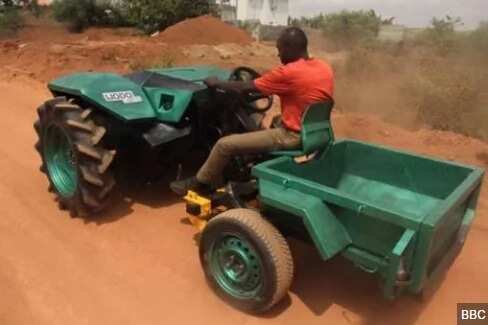 It can be a real helper in Nigeria, where the majority of agriculture-related jobs are done manually  because of costly farm machinery.
READ ALSO: Tambuwal parleys CBN, farmers over FG's anchor scheme
Mr Terfa wants to inspire his compatriots: "My greatest desire is that someone out there will be encouraged and motivated to do something with the ideas they have to make Nigeria better."
Recall that earlier this week President Muhammadu Buhari stressed the importance of agriculture development in Nigeria and called on Nigerian farm owners to keep cultivating their land.