See photos of "lucky" Olajumoke in her new home
- Bread-seller-turned model Olajumoke Orisaguna has moved into her Surulere home
- The house was given to her by Sujimoto Construction limited to use for five years
- Check out photos of her new home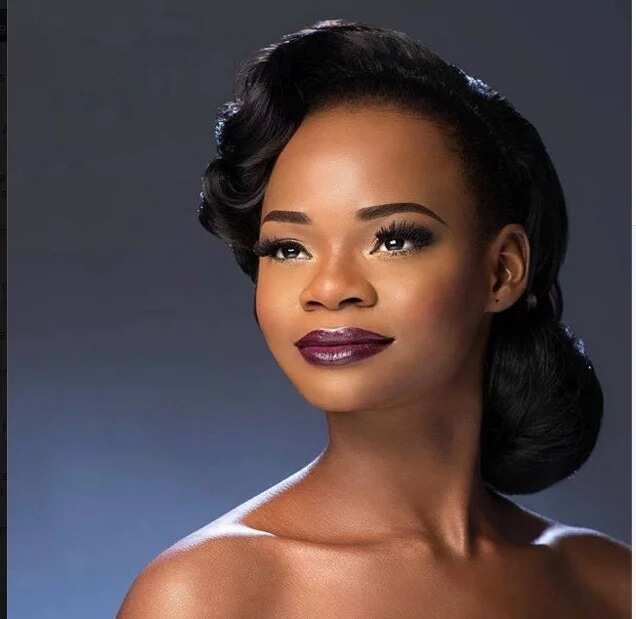 Olajumoke Orisaguna . the bread seller's viral Cinderella story is far from over.
The bread seller-turned-model has been off the social radar for a couple of weeks now as she had reportedly returned to school to polish herself.
Sujimoto Constructions, the firm that promised to give her a house a few months back,  also promised to sponsor her education.
The model has now resumed at Poise Academy, Lekki, Lagos, a finishing school that teaches protocol, etiquette and social graces among others.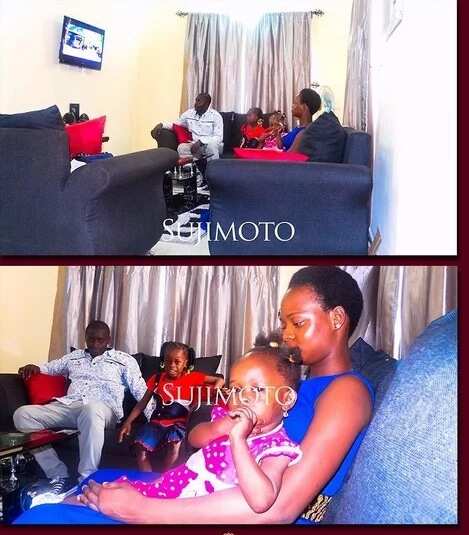 Olajumoke is taking a course in proficiency in English grammar and communication and another in total personality development at the school.
Aside from going back to school, the bread-seller-turned model promise of a luxury apartment has being fulfilled as Olajumoke and family have moved to the apartment promised her by Sujimoto construction.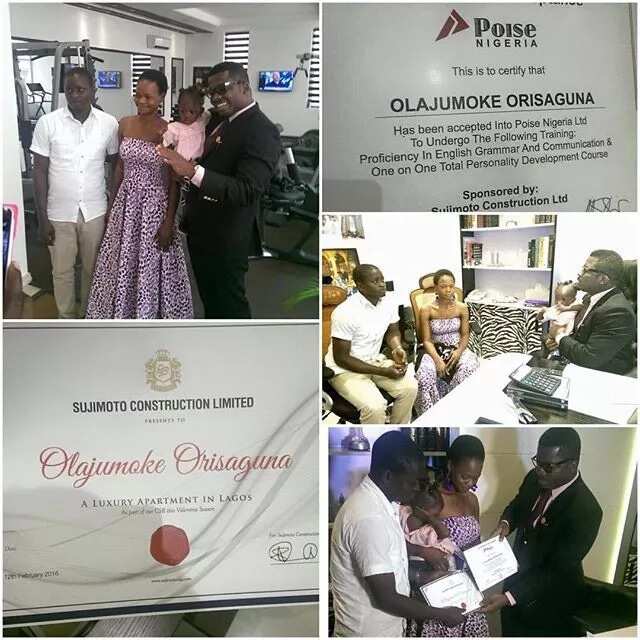 Olajumoke is expected to live in the Surulere's luxury apartment is a 3-bedroom apartment which she is expected to live in for just for five years.
The 27 year-old lucky discovered in February when she photo bombed TY Bello's shoot of Tinie Tempah in Yaba area of Lagos.
Before her discovery, Olajumoke was squatting at Liberty Bakery on Commercial Avenue, Sabo, Yaba , Lagos along with scores of bread hawkers. After her discovery, she relocated to a hotel in Yaba from where she moved to her luxury apartment.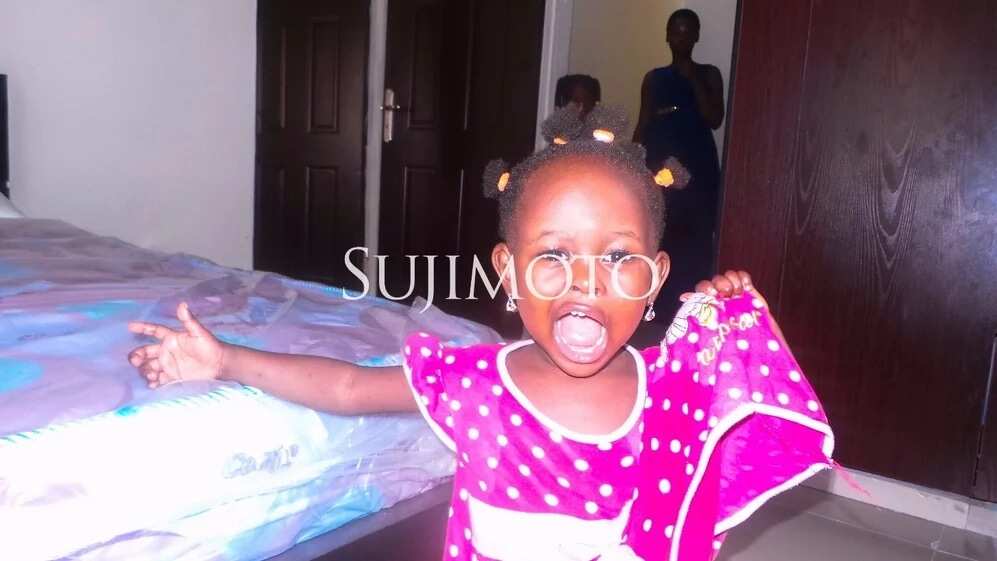 READ ALSO: 8 keys to securing Olajumoke Orisaguna's financial future 
In the short while of her discovery, Olajumoke has brand endorsement deals with Payporte, Shirleys's Confectioneries, Stanbic IBTC, Sujimoto Construction, Divine Endowments and Mrs Abiodun Obakin of Biobak Restaurant among others.
She is also expected to be unveiled soon as the brand ambassador of a company producing baby products.
See more photos of the luxury home and some of Jumoke at school: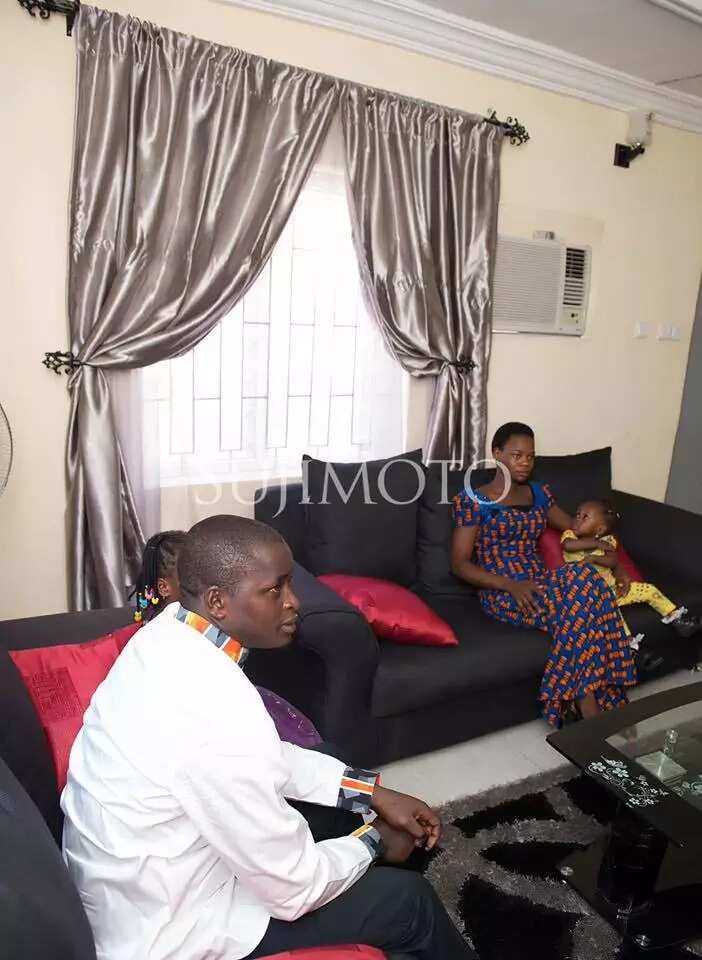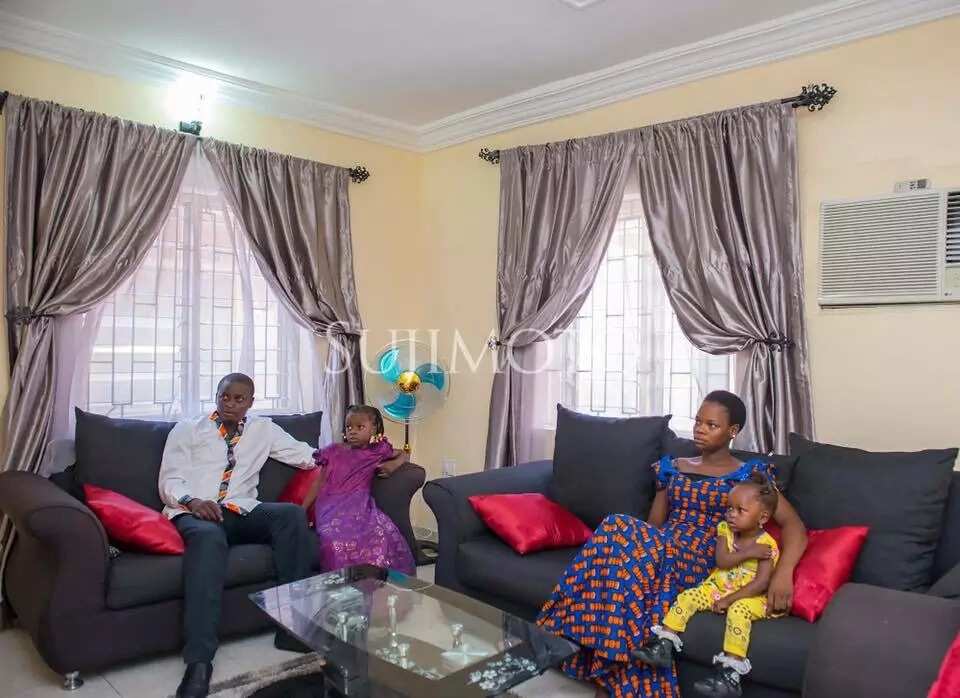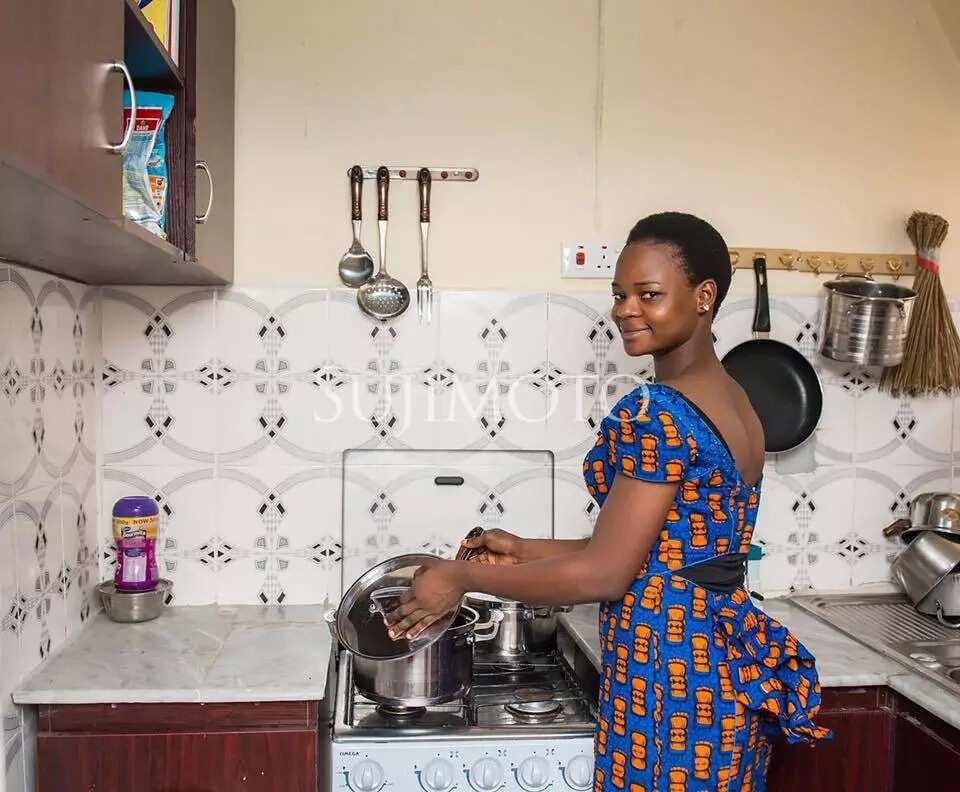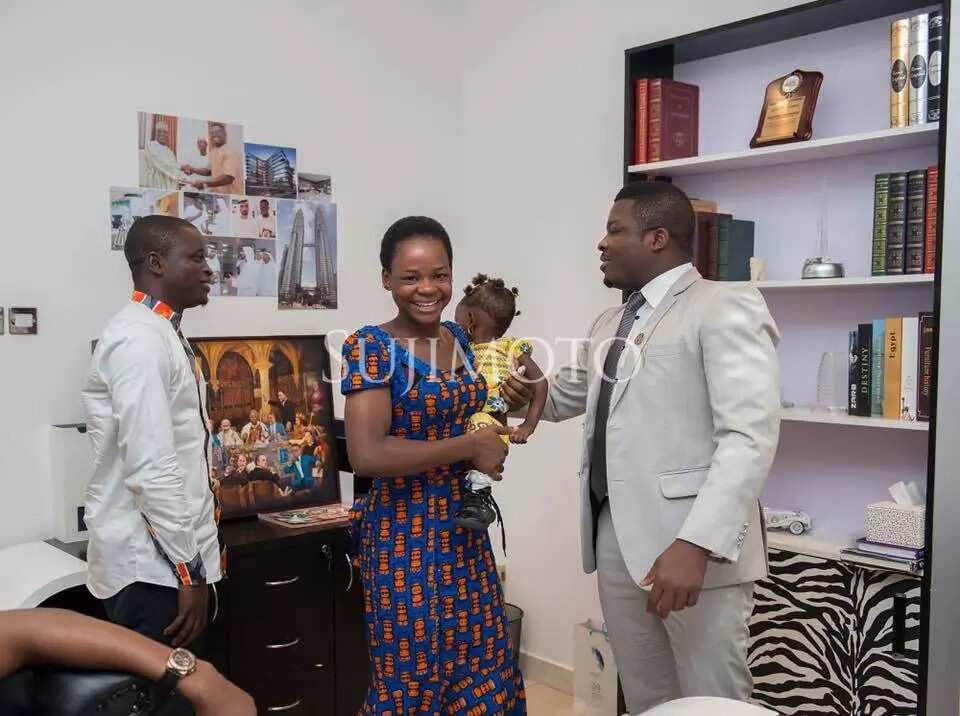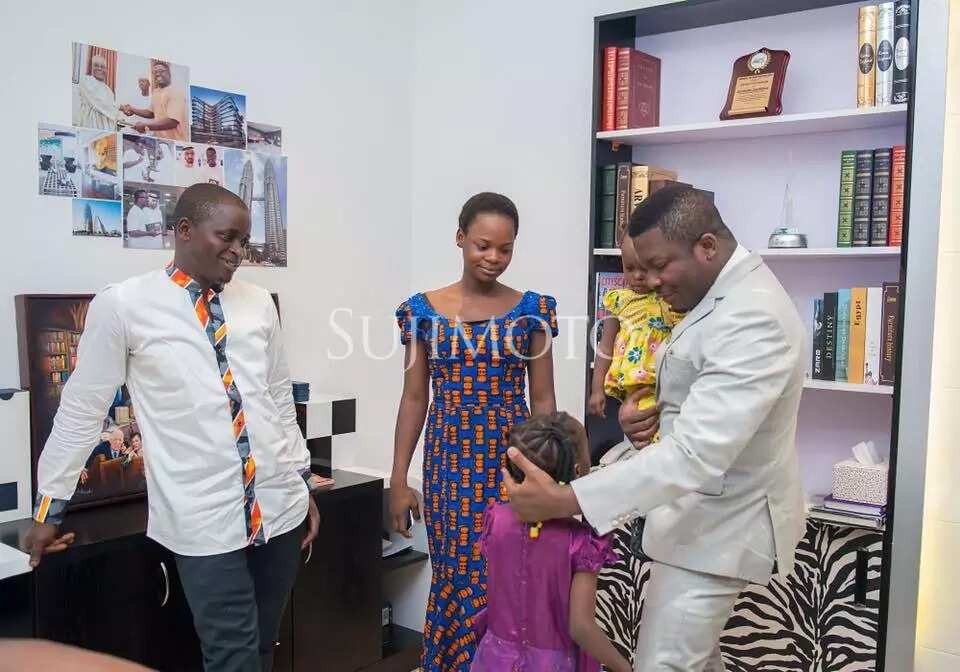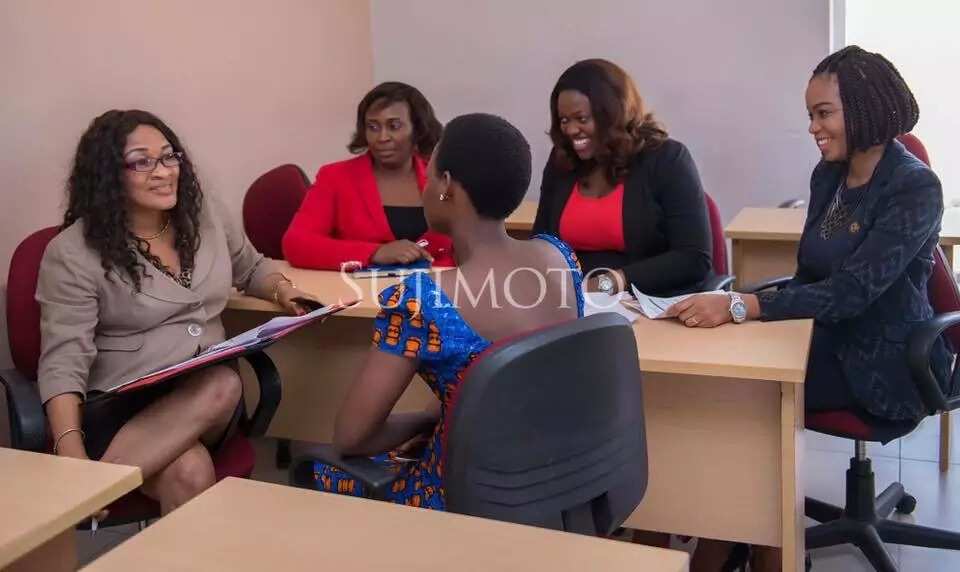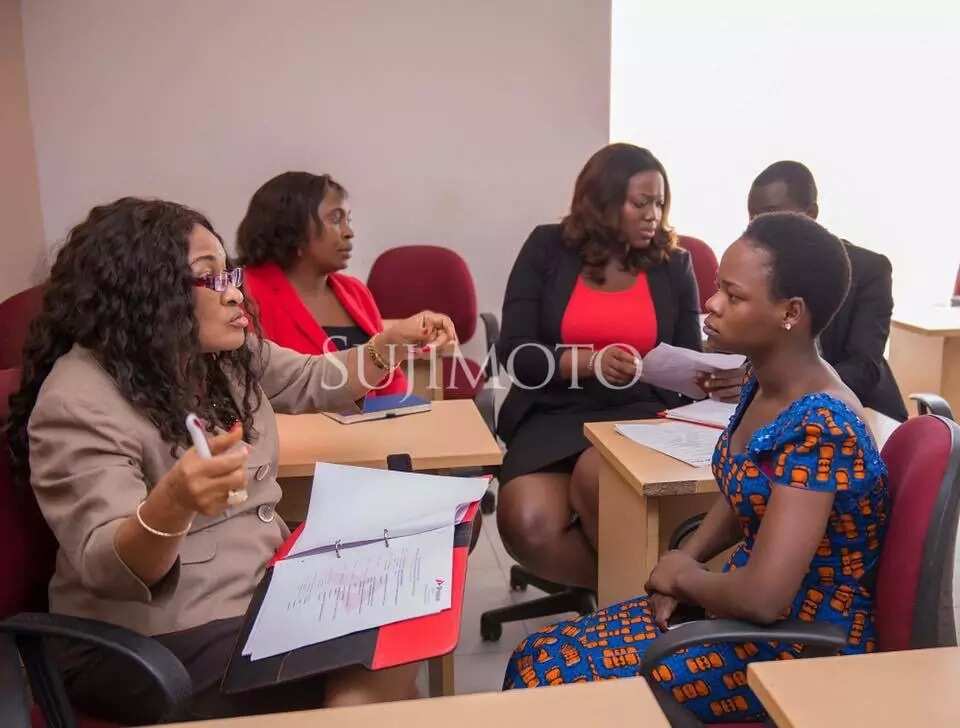 Source: Legit.ng