Exclusive: Mark Angel talks on little Emmanuella, comedy biz
Mark Angel Comedy has taking over the airwaves with their hilarious comedy skits which always go viral. Legit.ng spoke with 'Uncle Mark' as little Emmanuella always refers to Mark Angel.
He spoke on how he discovered the little Emmanuella, how the comedy is affecting little her education and how he abandoned a promising career in medical line for comedy.
Read the excerpts below: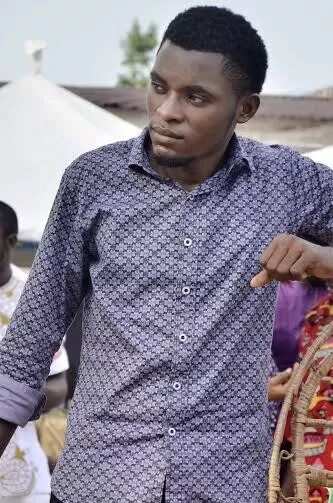 How did you come about your style of comedy?
I hardly can categorize our kind of comedy. All I can say is that we found the need to create African comic materials that families can relate with and enjoy.
How will you describe your kind of comedy?
Without fear of sounding naive, I really can't describe our kind of comedy. We just do what would make our friends laugh. It is nothing different from other comedies out there.
Which of your comedy skits brought you to limelight?
I think it was the Landlord skit.
How did you discover Emmanuella?
Emmanuella is one of the kids in our acting school. We discovered her from the foundation.
Why the choice of the environment you use in your comedy skits unlike in Lagos where they go to wealthy areas to shoot their comedy skits?
The thing is; comedy is comedy, as long as you can relate with it and it makes you laugh, it is comedy. In our case, we come from a low live area and we relate very well with the things that happen there that's why we create our comedies around those areas. It's our environment.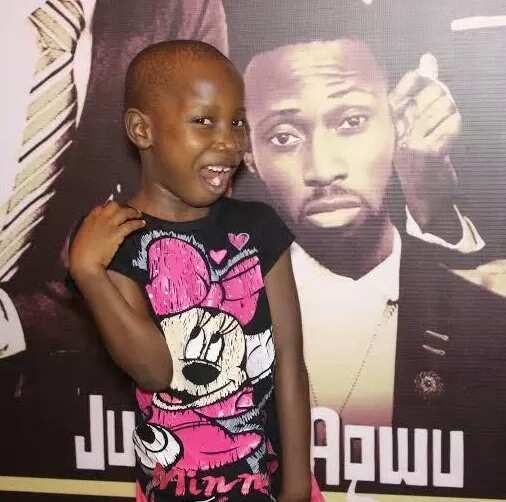 How old is Emmanuella?
Emanuella is five. She will turn six in July 2016.
READ ALSO: 5 Times kidstar comedienne Emmanuella made you laugh
What are her parents and friends reaction to her new-found fame?
Her parents are proud of her and love what she is doing.
What class is she in school?
She is in Primary one.
Hope this is not affecting her academics?
It is. Now she works extra to be ahead of her mates and her academic calendar. Let me use this opportunity to thank her Principal Mrs Femi E. Peace and her team for all the hard work they are doing for this little girl.
Emmanuella seems to be getting all the attention; don't you feel jealous at times that she is taking the shine off you even though you own the comedy skits?
There is no such thing as taking the shine. Our aim is to put her out there, help gain audience in the world mainstream comedy and that's what we are doing. That's what we will do for all our comedians by God's grace.
Give us an insight into your background in comedy, education etc.
I personally don't have any professional education in comedy. I just love laughing and making my friends laugh too. Talking about academics, I dropped out of medical school some years ago in order to give time to my dream. But as soon as I set course, I will go back to school.
Who is your role model in the industry and who motivated you?
Basketmouth and Kelvin Harts are my biggest role models.
What do you have for your fans as truly speaking you have taken over comedy skits?
I want to say thank you for always being there for us, thank you for sharing our videos, thank you for giving us attention. And to all who are working hard to get heard, just keep working and believing, and praying and trusting God... It works. Meanwhile, I really don't think we have taken over comedy skits. Not yet, we are too far from taking over. There are too many people in Hollywood doing better until we can compare our material with theirs, we are still starting.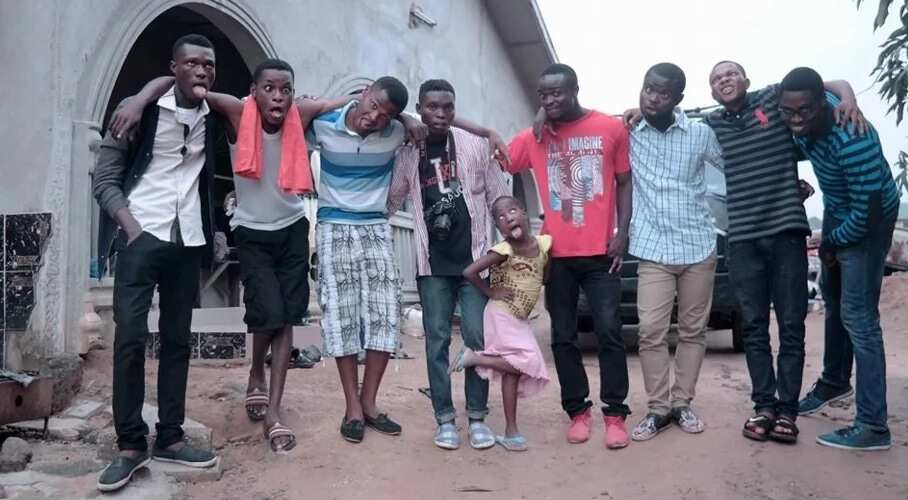 READ ALSO: Helen Paul fights fan who tells her to quit comedy
Your parting note?
Maybe today we are still small, maybe today we don't have swag, maybe today we don't wear expensive clothes. Maybe today we are not close to where we dream to be. Maybe today we have not touched the lives we wish to touch. Maybe today our dream seems impossible. But we have a God, we have hope and we have a tomorrow. Please be patient with us, we promise to grow slowly. One day this picture will be old and funny. Please pray for us. We love you so much.
Watch one of Mark Angel's comedy skits below:
Another one of Emmanuella's comedy skit!
Source: Legit.ng