- Senator Abe has accused the PDP of setting his campaign office on fire
- This comes on the heels of Rivers state rerun election scheduled for March 19
- Some ex-militants have been blamed for the incident after one of their leader's home was invaded by soldiers
The campaign office of Senator Magnus Abe in Bori, Gokhana local government area of Rivers state has been reportedly set on fire by supporters of an ex-militant leader, Solomon Ndigbara alias General Osama Bin Laden'.
Vanguard reports that the office was set on fire after soldiers allegedly invaded the residence of the ex-militant leader in Yeghe and razed it down.
There was commotion as there was heavy shooting between the soldiers and men of the former warlord.
Indigenes of the community were said to have abandoned their homes and fled to neighbouring communities as the soldiers took over Ndigbara's house and its surroundings, shooting sporadically.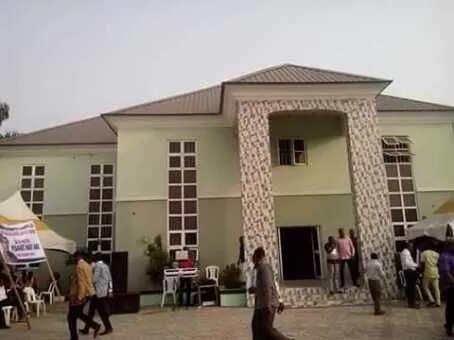 Earlier in the day, Ndigbara who has been declared wanted by the military for suspected gunrunning, kidnapping and other sundry offences attributed his travails to an unnamed top politician of the APC.
Some youths working for the former militant leader were said to have taken their revenge on Abe's property.
READ ALSO: Governor Wike is preaching anarchy in the state - Senator Abe
When contacted, Senator Abe in a text message alleged that the PDP burnt the campaign office.
A statement by Parry Saroh Benson, spokesperson to Senator Magnus Ngei Abe said, armed men clad in army uniform suspected to be thugs of the state PDP were allegedly responsible for the dastardly act.
The statement read: "Eye witness account said that the criminals carrying sophisticated weapons threw dynamites and bombs into the senatorial office of Senator Magnus Abe in Bori, while staff and visitors as at the time of incident scampered for safety."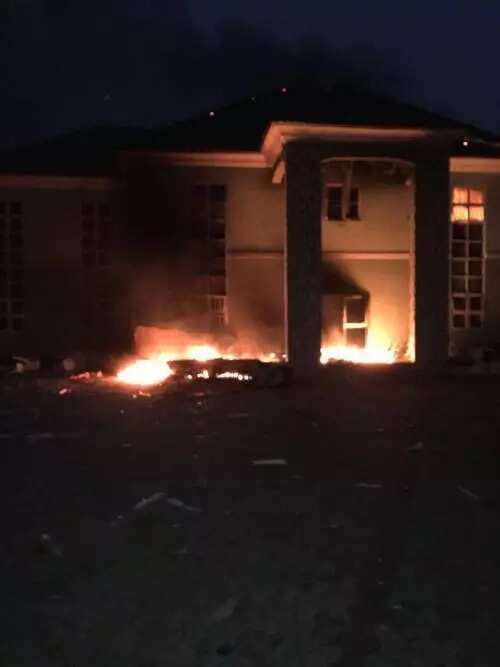 Senator Abe alleged that Governor Nyesom Wike had few days ago, at the 50th birthday celebration of Senator Lee Maeba charged PDP supporters that he will not be happy unless they stop Abe's re-election bid by all means.
"The event of today has clearly shown that the charge by the Governor to his supporters to stop Senator Abe has just begun by the attack on the senatorial liaison office. We view this attack as a cheap attempt to intimidate our supporters and so fear to participate in the forthcoming re-run election," he said.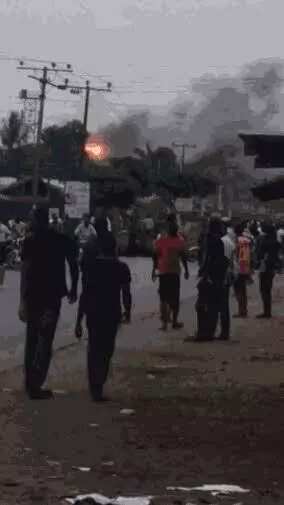 Abe therefore, called on President Muhammadu Buhari, the police and other security agents in the state to do something and prevent further attacks by criminal gangs on the people.
READ ALSO: Militants declare war on FG over detention of Nnamdi Kanu
Abe, the All Progressives Congress (APC) candidate in the Rivers South East Senatorial District re-run election earlier accused Governor Nyesom Wike of not being sincere to the Ogoni people.
He said: "I heard Governor Nyesom Wike said I should not be re-elected. Somebody should go and tell him that whatever he is told him in Ikwerre land, our mother has also told us thesame here.
"If Wike loves Ogoni people, he should start with the ones working with him. Why did he suspend Fred Kpakol without even hearing from him."