Soldiers kill Boko Haram terrorists in early morning ambush
- The troops ambushed the terrorists in the morning
- Recovered vehicle and ammunitions
- Army says more operational strategies are being employed to further flush the terrorists out
Troops of 212 Tank Battalion, 29 Task Force Brigade, recorded success in the onslaught against the remnants of Boko Haram terrorists in the North East.
READ ALSO: Nigerian Army allegedly dismiss 250 reinstated soldiers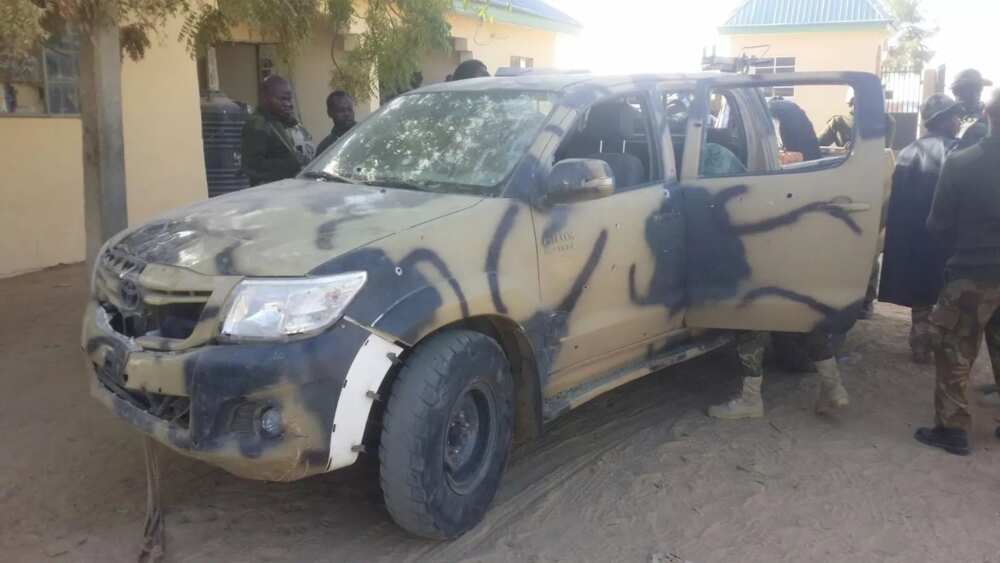 In a statement issued on February 10, by Colonel Sani Kukasheka Usman, acting director army public relations, a copy obtained by Legit.ng, the troops in an early morning ambush killed some sect members.
Colonel Usman disclosed that some of the terrorists managed to escape after sustaining gunshot wounds.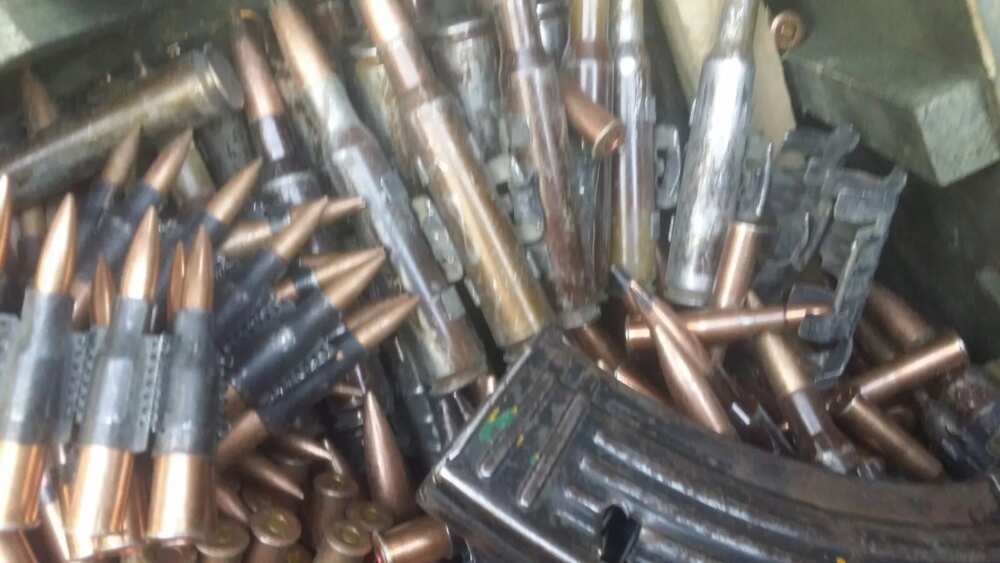 The ambush, which was laid at a major cattle market in Gwai Mainari around Mainok general area, was supported by a Quick Response Group (QRG).
The troops captured a Hilux vehicle containing 8 jerry cans of petroleum, oil and lubricants, large quantity of 7.62mm ammunitions, 127mm ammunitions and 4 AK-47 rifles, as well as 5 hand grenades.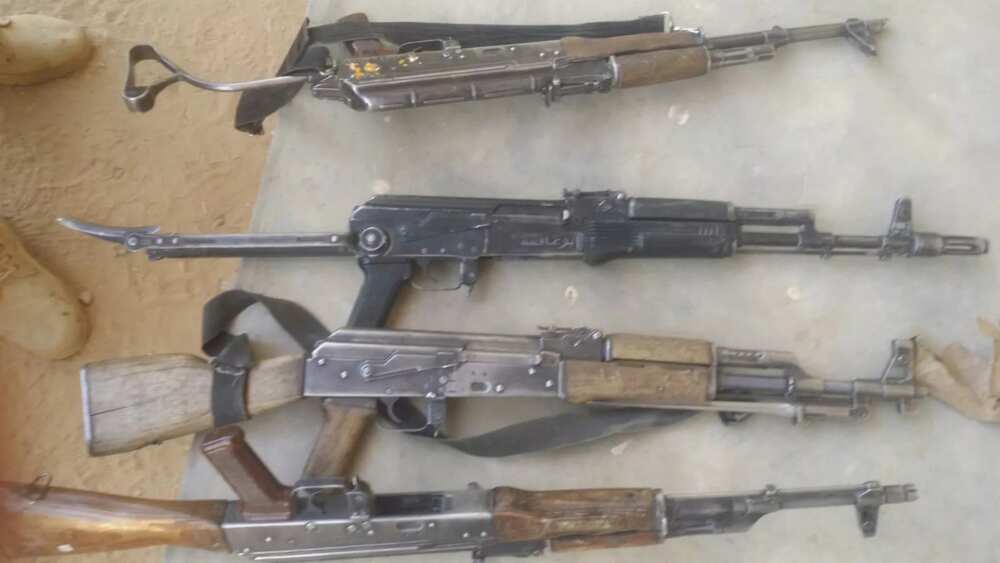 He further revealed that more operational strategies are being employed to completed wipe out the remaining Boko Haram terrorists from wherever they might be hiding in the troubled area.
The army spokesman said the gesture was in continuation of their clearance operations of the Boko Haram terrorists in the Northeastern part of the country.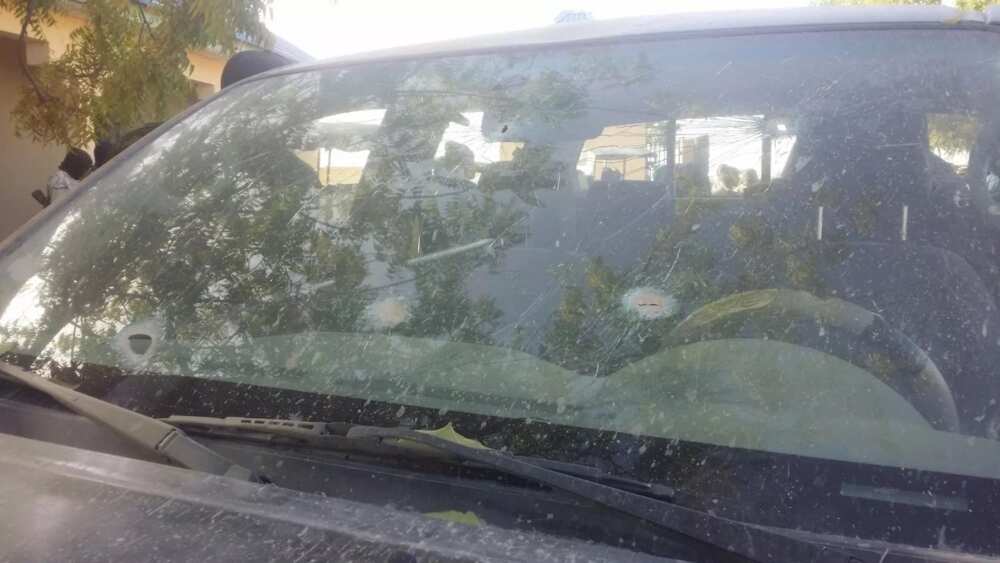 The Nigerian troops in another operation in the northeast reportedly made significant successes in the war against insurgency.
READ ALSO: Borno residents flee after recent Boko Harm attack (photos)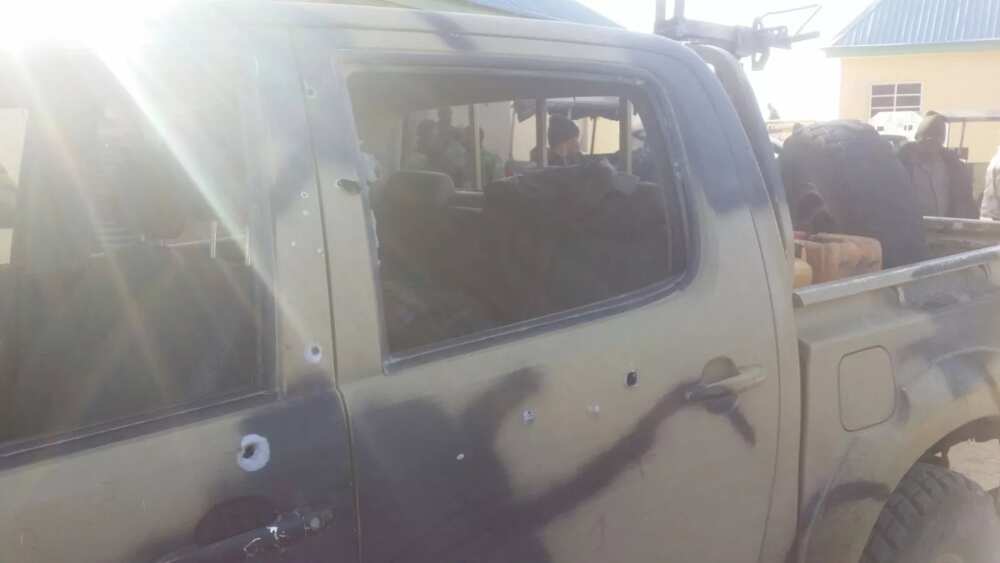 Colonel Usman, disclosed that gallant troops at different locations destroyed enclaves of the insurgents as well as killed some of the terrorists and rescued hundreds of men, women and children.
Nigerian soldiers have been seriously clamping down on Boko Haram members though there was a report that some army personnel were recently killed by the terrorists but the institution allegedly covered up the sad development.
The Borno state government in its effort to create awareness among the residents issued a statement alleging that the terrorist group had started announcing to citizens, particularly women, that if they submit photocopies of their permanent voter cards they will receive N6,000 from the Independent National Electoral Commission (INEC).
Governor Shettima of Borno state dismissed as false claims that Boko Haram insurgents were in control of 24 out of the 27 local government areas in the state.
Source: Legit.ng