Oritse Femi Fights Back At Ex-Manager, Releases Photo
2016 has been witnessing artists beefs starting from the first day of the year with Olamide, Don Jazzy fight, then came the Dammy Krane Wizkid's fight. Joining the 2016 beef train now is popular Nigerian singer Oritse Femi and his estranged manager simply known as Danku.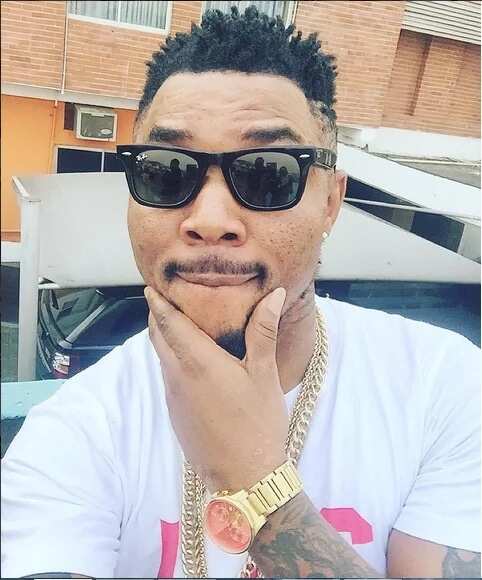 Danku has being in the news of late as his ex-manager Danku claimed he is the brain behind the successes recorded by the singer.
Like a flash in the pan the music Taliban Oritse Femi has responded to the allegations made by Danku who claimed to have being that brains behind the success of the music legend.
Danku earlier posited that he personally took the Double Wahala crooner from the streets of Ajegunle when he was nobody and helped him to limelight.
[article_adwert]
In an exclusive chat with Legit.ng, Oritse Femi condemned the ex-manager over the allegations and in a twist vowed to retrieve every of his belongings with his ex-manager.
"I was in Ajegunle and later Kirikiri Town, Ikeja and then to the Island that was when I met him 2014. I am sure by that time I am one of the best in the country. Danku only managed me for six months. He is only mischievous.
"He has been telling people I had accident with my car and I wondered where that was coming from. I never had an accident. I was not in the car and I was not hospitalised. He was the one that destroyed my car; he was the one in it. If I was the one in the car, how come he was the one hospitalised?"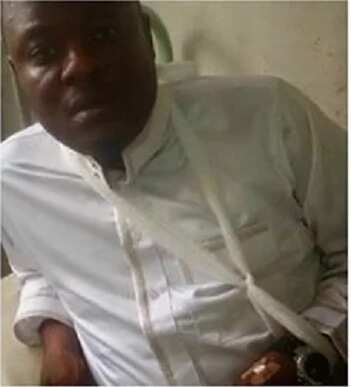 Asked what the ex-manager wants from him after they have parted ways, Oritse Femi said: "All of a sudden, he just left the house. He left with my money that was in his account. I did several shows and people have paid the money into his account as my manager."
Danku also claimed he introduced Oritse Femi to top stars including Davido and D'banj, a situation Oritse Femi described ad mischievous.
"That one is child's play. Davido knows me already. I have several hits all around the country and people like D'banj and Davido will easily relate with me. I don't understand where he got that from. He just wants to tarnish my image, in fact I have done 'Double Wahala' before I met him and that song was already a hit before I met him."
The obviously bitter star also vowed to retrieve all his properties which according to him, his ex-manager took away.
"Right now I need my properties and I want my money back. He must return my belongings with him," he said
Oritse Femi also advised the public not to deal with Danku who claimed to own a company under the name MSN.G Entertainment. He disclosed that he personally registered the company and had the documents with him.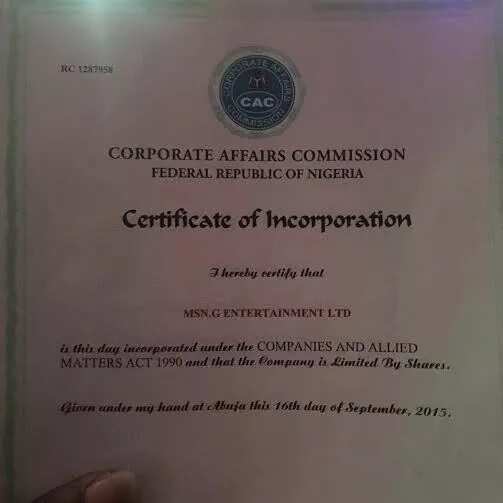 "MSN.G Entertainment was registered by me, and I am the chairman of it. I don't see any name as Danku on the list of the board of directors. I have it registered and got the documents with me as I speak so doing any business with him is at the detriment of the person."
READ ALSO: 9 Reunions Fans Can Not Wait To See In Nigerian Music
Meanwhile, Nollywood actress Dayo Amusa recently released a video of her song Aiye Mi remix in which he featured Oritse Femi. The duo were engaged in a serious dancing competition in the video.
Source: Legit.ng