Two Groups Set To Protest Over Amaechi's Appointment
The Rivers state police command has revealed that it has uncovered plots by two opposing groups to demonstrate over the ministerial nomination of the immediate past governor of the state, Rotimi Amaechi.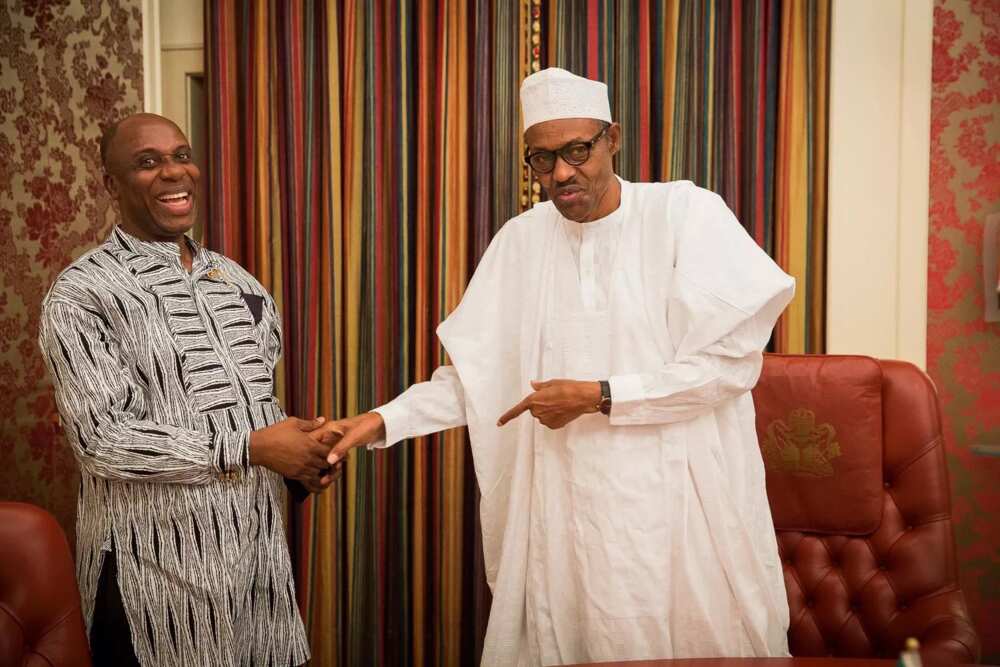 According to the police, one group is going to protest against the nomination of Amaechi as a minister, while the other will embark on a rally in support of the former governor's ministerial nomination.
The Punch reports that Musa Kimo, the state commissioner of police, warned the groups against staging the planned protests in order not to "truncate the existing peace" in Rivers state.
In a statement signed by Ahmad Mohammad, the state police public relations officer, and issued on Tuesday, October 6, Kimo stressed that the command would not tolerate a situation where the protests would lead to the breakdown of law and order in the state.
READ ALSO: Ministerial List: Senate President, Saraki Speaks On Screening Date, Says When Second Batch Will Surface
[article_adwert]
"The Rivers state police commissioner has uncovered clandestine moves by two opposing groups to stage a protest in Port Harcourt purposely to express their support or opposition to the ministerial nomination of Rt. Hon. Chibuike Rotimi Amaechi by Muhammadu Buhari, president and Commander in Chief of the Armed Forces, Federal Republic of Nigeria.
"Accordingly, the commissioner of police hereby warns these groups to jettison the plan to stage the protest so as not to truncate the existing peace in the state," the statement read in part.
Kimo assured the people of state that the police command would ensure public peace and security.
"The commissioner of police enjoins the good people of Rivers state to remain calm, hopeful, confident and trusting in the ability of the command to discharge its constitutional mandate of ensuring public peace and security; as well as upholding democratic rights and rule of law," he said.
Meanwhile, supporters of Amaechi and the Rivers state chapter of the All Progressives Congress assured President Buhari that the ex-governor would not only bring honour to his administration but would also work very hard to make his administration one of the best ever in Nigeria's history.
Source: Legit.ng