Anti Saraki Senator Protest Vote of Confidence on Saraki
An anti-Saraki senator has protested the vote of confidence passed on embattled senate president, Bukola Saraki, by 83 senators earlier today.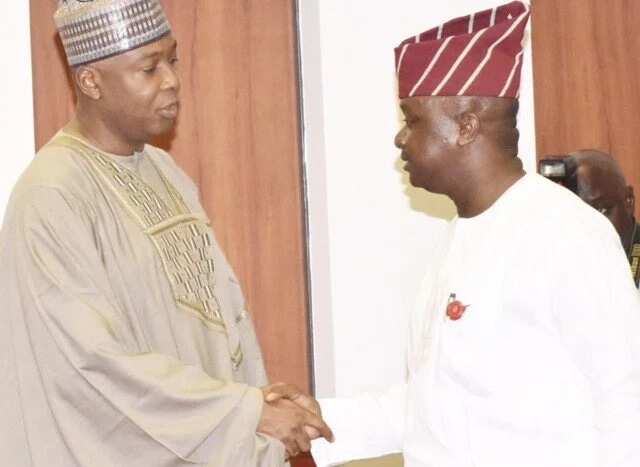 [article_adwert]
Saraki is facing trial at the Code of Conduct Tribunal over alleged corrupt practices over charges relating to false assets declaration and operation of foreign account while he served as governor of Kwara State between 2003 and 2011.
According to Premium Times, Senator Babajide Omoworare who is the senate chairman, Commmittee on Business and Rules dissociated himself from the stamp of confidence passed on Saraki.
READ ALSO: Saraki Is Being Hunted – Former Governor
"Ordinarily, by virtue of my position as the Chairman, Commmittee on Business and Rules, I should have seen this motion before now.
"But it comes as matter of urgent public importance. My name is listed as number 11. Let me say that I don't know how my name got into the list. I therefore say I am not part of it."
But despite his objection, the senators still went ahead to pass the vote of confidence in Bukola Saraki.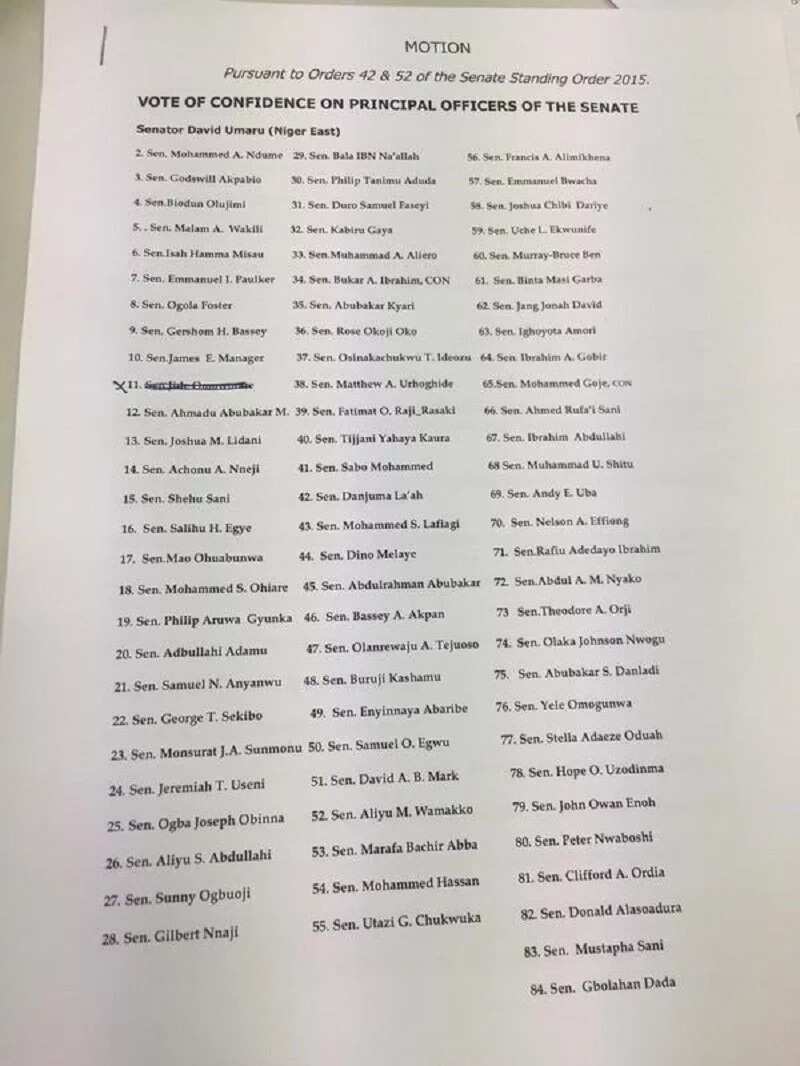 Recall that Saraki said his appearance before the Code of Conduct Tribunal has further demonstrated his believe in the rule of law and respect for the judiciary.
Source: Legit.ng