Exclusive: Brymo And Jesse Jagz Made Their Best Music Outside Chocolate City – MI Abaga
In spite of leaving Chocolate City in a rather unceremonious way, Brymo's genius is unmistakable to all and sundry. MI Abaga, Chief Executive Officer, Chocolate City Entertainment, spoke to Legit.ng in a recent chat on Brymo's music, as well as his brother's, Jesse Jagz.
[article_adwert]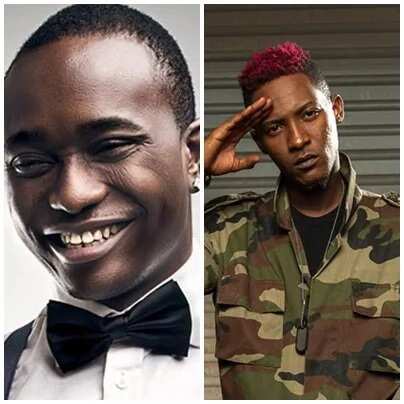 Jesse Jagz is super gifted; as well as possessing elements of unpredictability, features which make him a bit of a loose cannon.
He left the label as well and went on to create his music movement, but soon returned after a few years into the warm embrace of the Chocolate City family, albeit under a reshaped system of control.
READ ALSO: I Want To Win A Song Of The Year Award At The Grammys - Ruby Gyang
MI Abaga said to our correspondent: "It's curious [to know] that both Brymo and Jesse made possibly their best music outside Chocolate City.
"It's thrilling, remarkable too. With Brymo it's been interesting listening to the kind of music he's made and is making because it's absolutely brilliant… So bold, so fearless and I just wish him true success."
Abaga is at the helms of affairs at the music company these days and in spite of speculations there might be a dip in his music he says he'll continue to record.
"I can't stop doing music. It's a fresh challenge becoming CEO and I'm here to give it my very best shot. Of course a lot of things will change about my style of... urm operating these days, like I have gotten way busier and all of that, but the music, oh man, that's the core of things. The art, the expression must continue. The music won't stop, I can tell you that for sure.
On Jesse Jagz and his brief stay outside the label as well his music, Abaga said: "As for J, I can say he made unarguably one of the best albums in the industry after Tuface Idibias's hit album. And really, if not second best, it definitely is in top five best albums so far from here, I'm talking about Jesse's Thy Nation Come," he concluded.
Watch Je Le O Sinmi by Brymo below:
Watch Murder Dem by Jesse Jagz below:
Jesse Jagz is back at the label and is working with the team on new projects.
He appeared on the song Summer Time which featured Loose Kaynon, Ice Prince and MI. He was also part of the Chocolate City collaborative album that dropped earlier in the year – The Incredible Choc Boy Nation (TICBN).
As for Brymo, there are increased speculations he needs a solid partnership to make commercially viable music and thrive in the murky waters of Nigerian entertainment, even as there are also talks of a recent foreign record deal. It remains to be seen what he makes out of his career without Chocolate City.
Source: Legit.ng