Dwarf Father Shares Special Bond With His 4-Yr-Old Daughter
Meet a father and a daughter who can't imagine a life without each other, North Frodingham, England, UK.
Richard Willis, was born with diastrophic dysplasia dwarfism, which affects cartilage and bone development.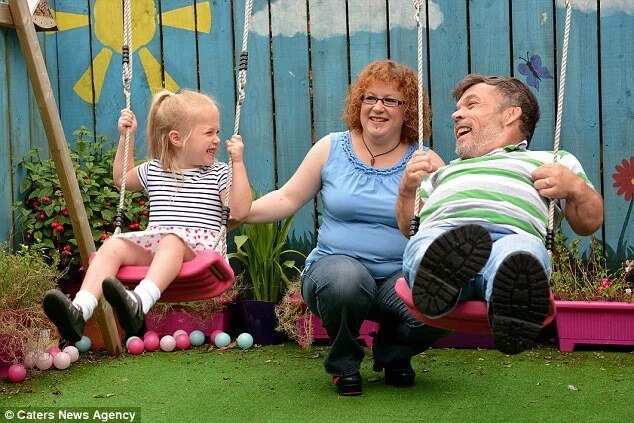 The man has short stature, 1m 117 cm, with very short arms and legs. He suffers from extreme arthritis and double scoliosis that restrict his mobility.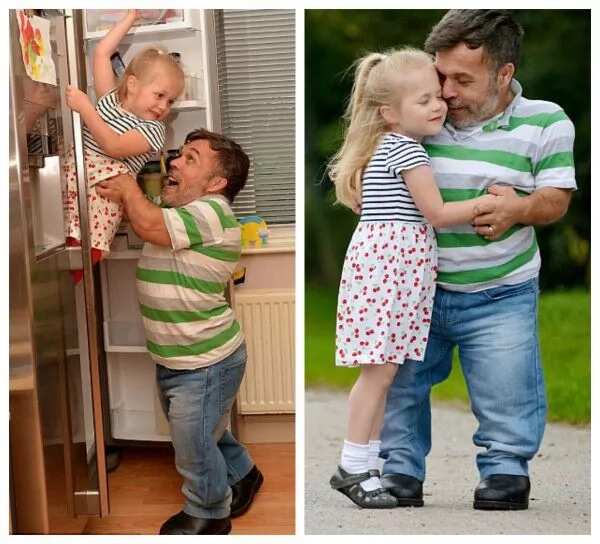 But his life has dramatically changed after birth of his daughter Cherry, who luckily did not inherit her father's condition.
READ ALSO: Ugliest Man In Uganda Welcomes His Eighth Baby
[artilce advert]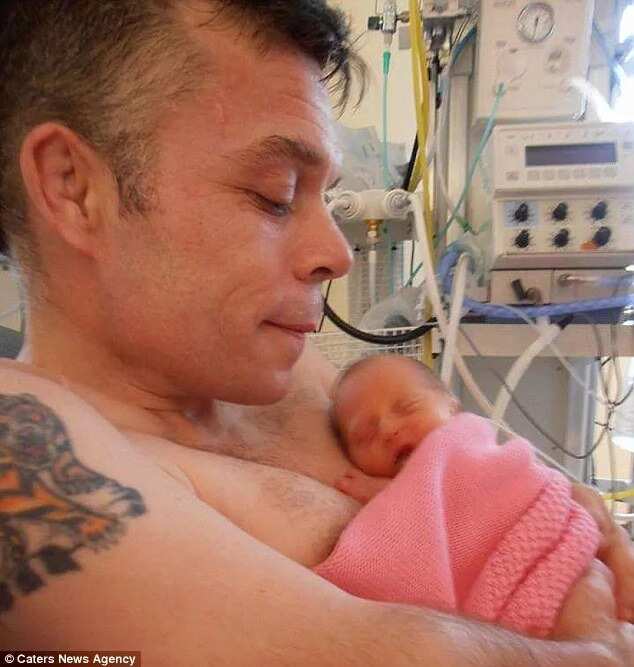 The four-year-old helps her father tackle everyday tasks: she ties his shoelaces, washes the dishes and even climbs up on him to reach food on the top shelf in the fridge.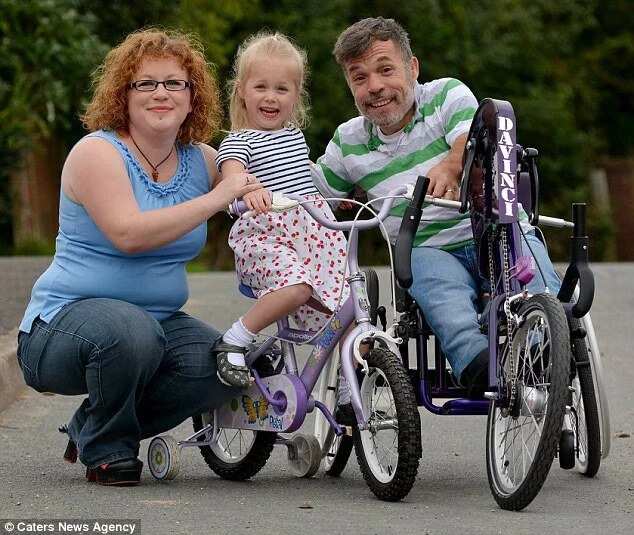 They duo has a unique relationship that no one can match up to. Describing their special bond Mr Willis said: "I've had some tough times but the birth of my daughter was like a breath of fresh air.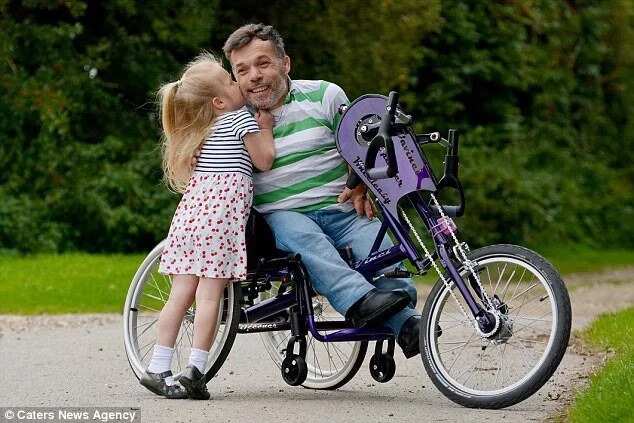 Because of the operations I had to have it felt a little bit like I was starting out again because I had to teach myself to walk and all sorts but Cherry being around made it so special.
READ ALSO: Meet 100cm Man Who Found Love, Got Married And Had Baby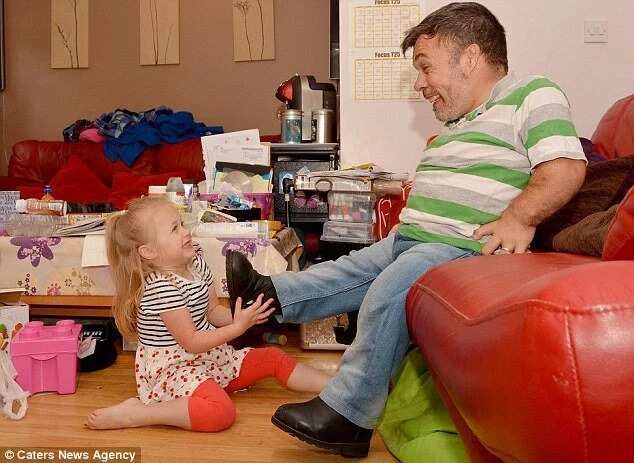 When she was learning to crawl, I was just learning how to walk again so it really is like we've done everything alongside each other. It's a unique bond, there's no other way to put it. 
We're like a little double act. We do everything together and I don't think we could be any closer.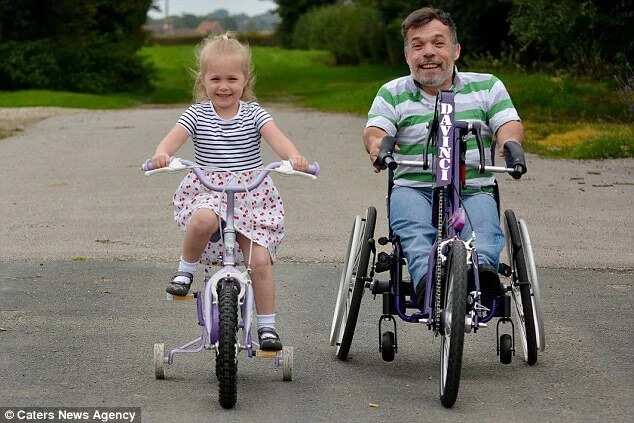 I'm really proud of her and she seems to have really taken to school life. Cherry's a really confident little girl, probably because of how much time she's spent in adult company at such a young age.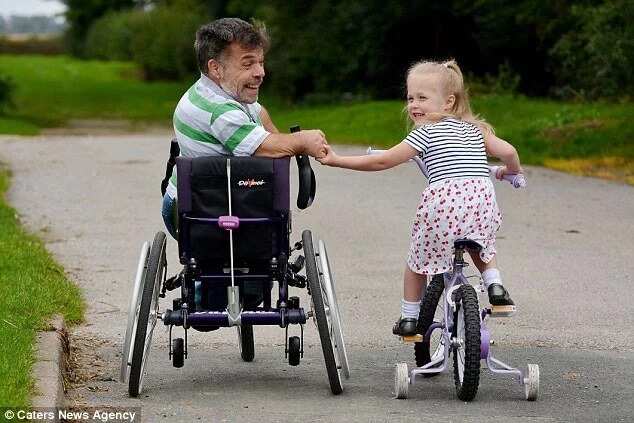 She's really proud of her dad and there's no issue at all with the other children just because I'm a dwarf. I don't think she could have settled in any better than she has, she's a lovely girl and we're so proud of her."
Oh, what a lovely family and what a great story!
Source: Legit.ng