Kcee's Deal With Air Peace Makes Him A Laughing Stock
Limpopo crooner Kcee has probably hit a goldmine getting signed as brand ambassador of Air Peace airlines.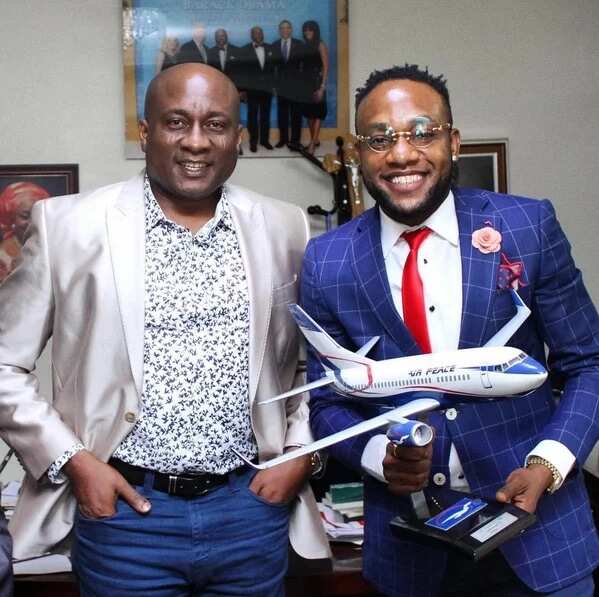 The Five Star Music singer announced his new contract on Instagram today.
He wrote: "Meet the face of Air Peace Nigeria! It can only be you Baba God...thank you Air Peace, my fans and all my loyal supporters for believing in me, I promise to keep making you people proud."
[article_adwert]
Kcee also moted that he was the first artist to be made an ambassador by an airline
"Whoever who said hard work doesn't pay hasn't tried hard enough! Air Peace just added another feather to my cap by making me their brand ambassador... shout out to all the other major brands I represent in Nigeria. #FirstNigerianArtistToBeEndorsedByAnAirline #AirPeace #BrandAmbassador #Alkayida #LimpopoKing @mrchidozie
This did not go down well with some people who were quick to remind him that Kunle Afolayan was announced the brand ambassador of Air France months back.
Another follower also pointed out that D'banj once had a deal with Virgin Airline.
"@iam_kcee who told you you're d first Nigerian artist to be endorsed by an airline? You are still small when virgin endorsed @iambangalee anyway."
While his fans were still busy correcting him, Kcee posted the advert for Air Peace Airline with his photo on it. This led to even more backlash. See the photo and the reactions below: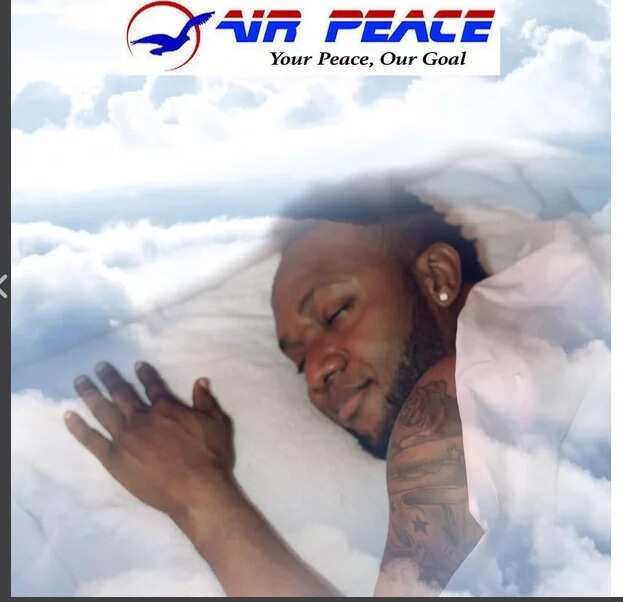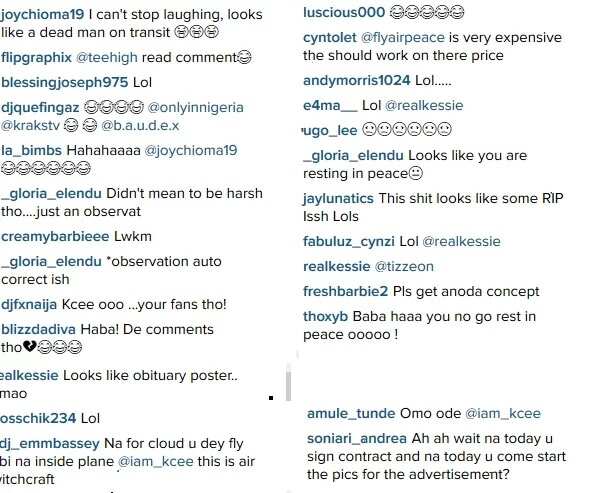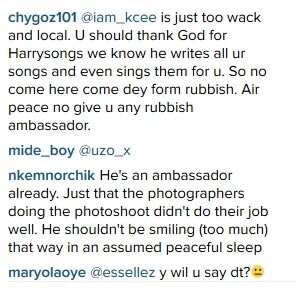 Congratulations to the Limpopo king!
Source: Legit.ng