Another Fire Outbreak Hits Balogun Market (PHOTOS)
Another fire outbreak has been reported at the popular Balogun Market, Lagos Island.
This comes months after property worth millions of naira were destroyed as fire razed some shops at the market earlier in the year.
The incident which occurred at 32, Gbajumo street exactly 9:45AM has left everyone in topsy-turvy as many can't trace the root.
However, an eye witness speaking with Legit.ng correspondent claimed that the fire came up as the manager was trying to operate the power switch.
The fire brigades were unable to access building as a result of the cubicles that were set on the street.
Another witness, Adebanjo Titilayo Ismail, confirmed that the cubicles have caused many damages as he claimed more than three buildings in January were destroyed.
[article_adwert]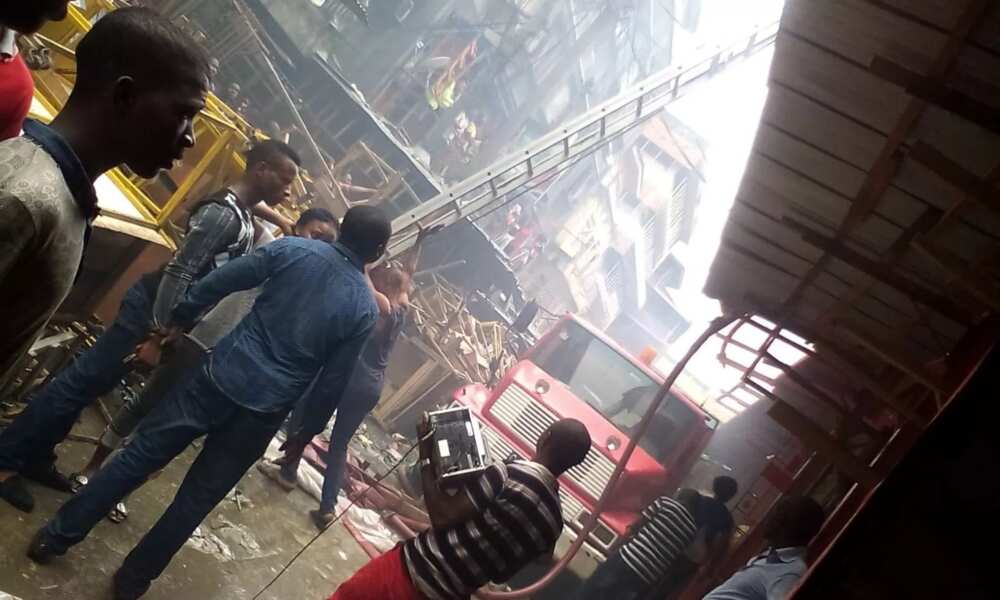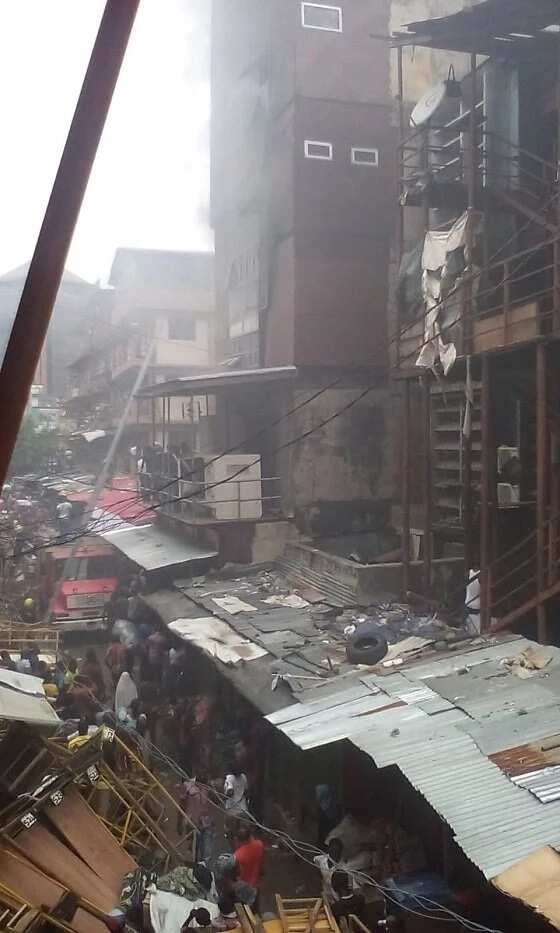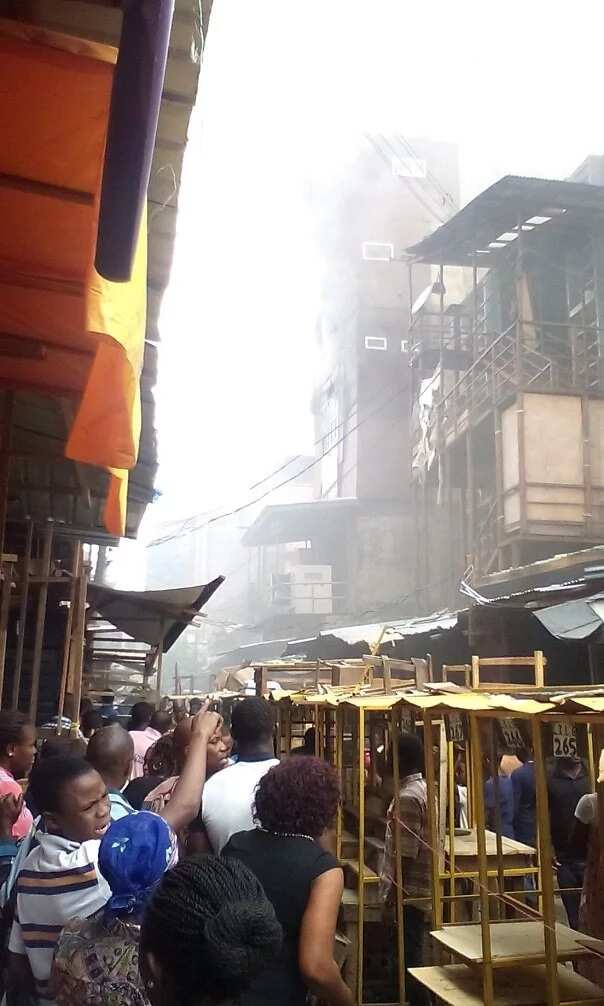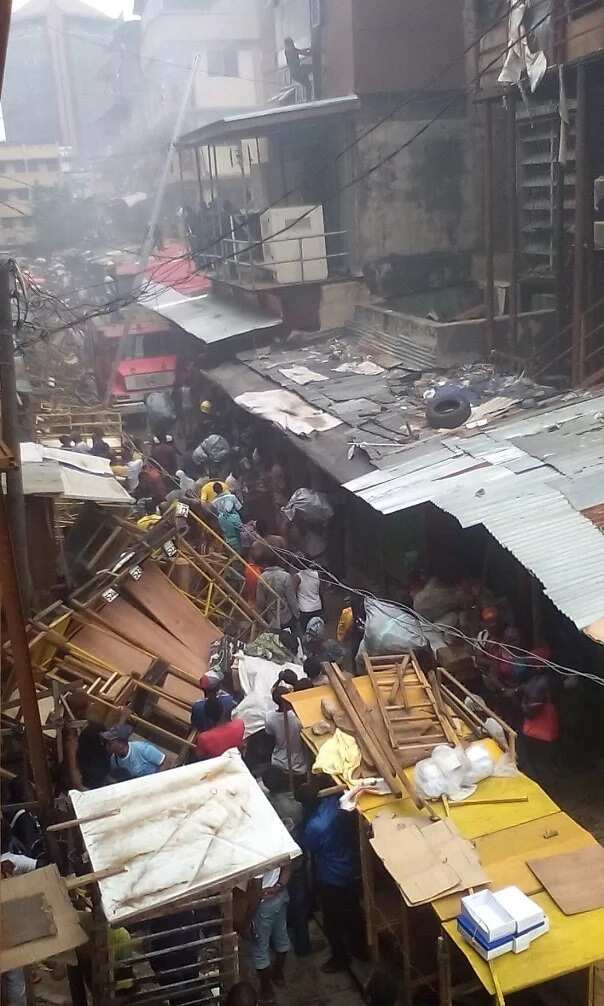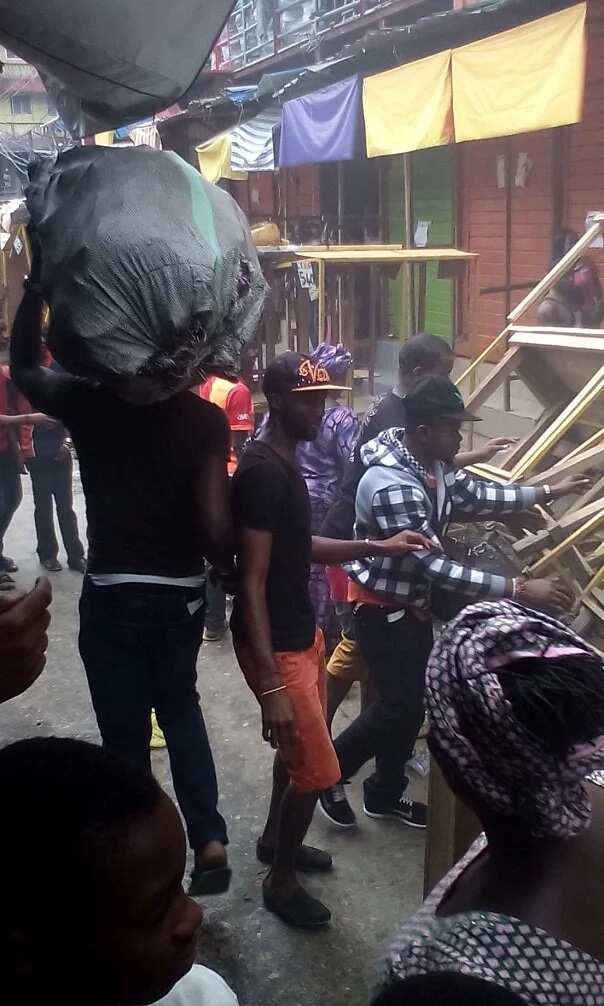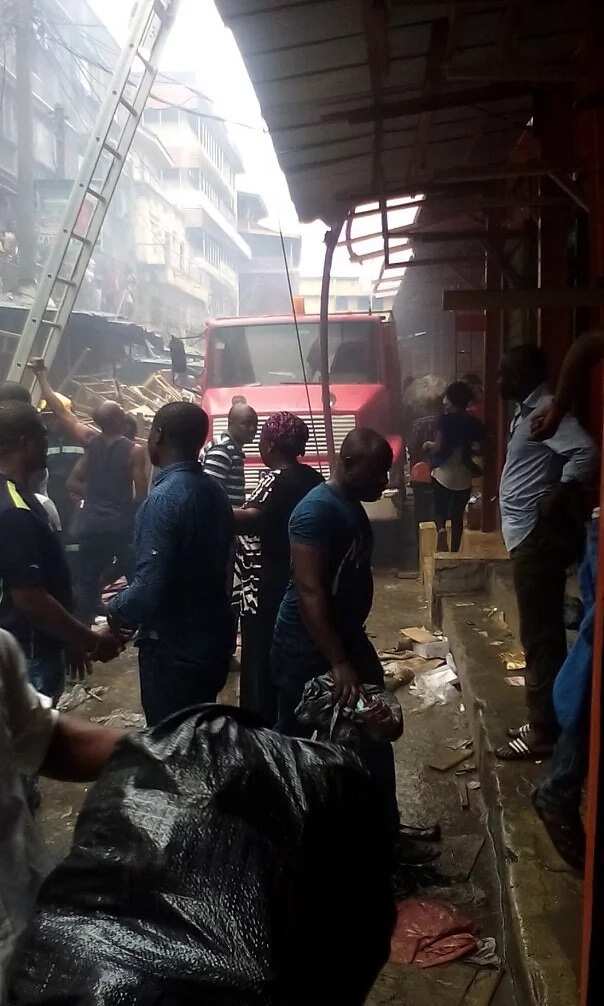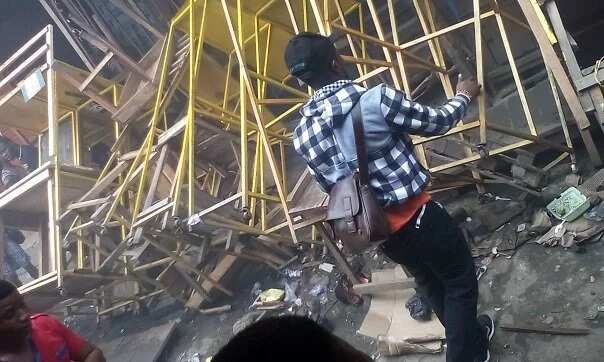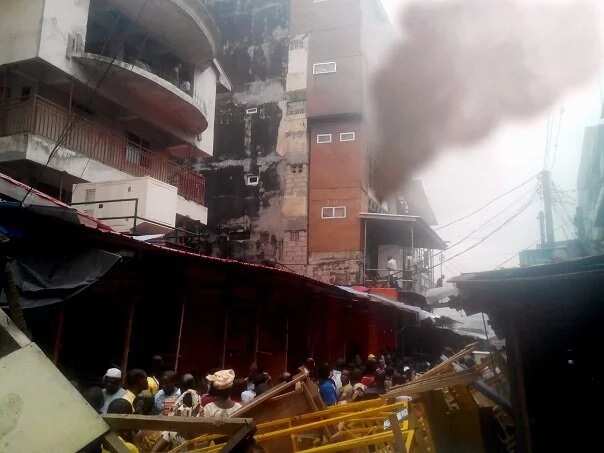 Some marketers claimed they have cried to Governor's office on different occasion but nothing positive came up rather they received huge amount of threat from Dapo Balogun and Co.
Nonso, a trade and also a victim of the fire outbreak cries out that he just moved into the building and he cannot withstand the pressure as he watched his good burning so he wanted to killed himself.
Ogbona, another trader said that he ran to seek for assistance from UBA bank to help them with their fire extinguishers but no positive turn up from UBA.
Presently, three people have fainted and numbers of peoples trapped in the some buildings but no causality has been reported as at the point of this report.
However, Musa S.A., the zonal commander of Federal Fire Service, Campus Station, claimed that they received a late call from the people and the magnitude of obstruction caused by the cubicles can never be mentioned.
Please send us more photos or updates from the scene of the fire outbreak if you have any. Send to info@naij.com.
Details later...
Source: Legit.ng