How Buhari Plans To Reduce Tertiary Education School Fees
Students of tertiary institutions may be on the verge of paying lesser school fees if reports from the Tertiary Education Trust Fund (TETfund) is anything to go by.
A report by Premium Times quoted the executive secretary of TETfund , Suleiman Bogoro, to have said that, subject to an approval by the National Assembly, the federal government may have started the process to increase the two percent education tax, with which it supports TETfund, to about four percent.
Mr. Bogoro who spoke during a press conference on Wednesday, informed that the federal ministry of education had already sent a comprehensive report to the presidency to facilitate the increase.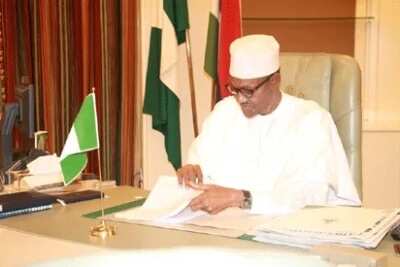 READ ALSO: Lara Oshiomhole Reveals Key Priority For Edo State Government
[article_adwert]
He said: "For us at TETfund, it may just be that government has taken a decision and we are supposed to ensure that it is facilitated and whatever contribution we need to make to add to an Executive Bill emanating that would raise the collection from two to four percent," adding that the increase would mean a lot for TETfund."
Bogoro also explained that TETfund has been effective in the areas of research and development, which have led to improved performance of Nigerian universities, which according to him has also impacted on their ranking in Africa (28 Nigerian universities ranked among the top 100 in Africa).
READ ALSO: PHOTOS: Top 10 Most Expensive Schools In Lagos
According to him: "We are not feeling good that we are still outside the 2,000 mark for the world. Out of the 1,000 global universities there are only five African universities, three from South Africa and two from Egypt.
"If we increase the intervention and there is patriotic application of the funds in the priority areas, the ranking of our universities will begin to compete with the very best in the world."
As a way of ensuring reforms in the education sector, the registrar of the Joint Admission and Matriculation Board (JAMB), Prof Dibu Ojerinde recently predicted that Post-UTME screening exercise organized by higher institutions in Nigeria with soon stop following the introduction of the Computer-Based Test (CBT)
Source: Legit.ng