Another Suicide Bomber Hits Damaturu
A suicide bomber has reportedly detonated an explosive device, killing several people, including two policemen, in Damaturu in the process, the bomb was detonated  at a check point near the capital of Yobe state.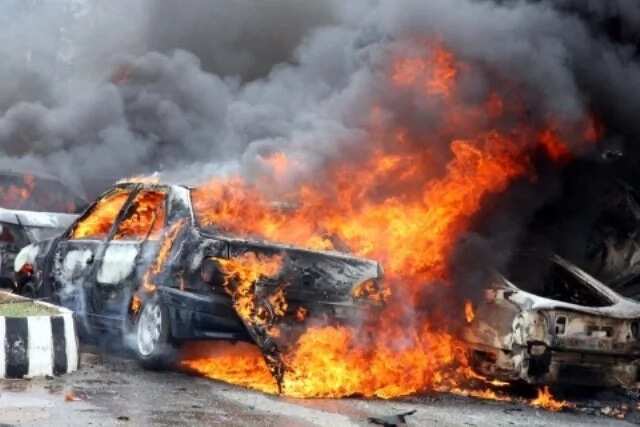 The checkpoint on a major highway connecting Damaturu with Borno state capital Maiduguri was reportedly hit by the bomber on Monday.
"We were stopped by the army at a checkpoint. There was an SUV (sports utility vehicle) about five cars away from us. I believe two people were in that car ... One came out and suddenly there was a loud sound and smoke filled the air," Ahmed Mohammed, who was driving towards Damaturu from Maiduguri, told the press.
A hospital representative informed the press that at least two people, whose bodies were transported to the hospital, were killed in the blast. Another three received injuries.
The police spokesman, Toyin Gbadegesin told the press that "eight people including the suicide bomber died, two security operatives were among the dead".
Three days ago a bomb was detonated at the Eid-al-Fitr prayer ground in Damaturu, Yobe state, in the early hours of Friday, July 17.
Another bomb blast rocked the popular Bayan Tasha market/ motor park in Damaturu on Saturday​, May 15, barely hours since the deaths of at least 27 civilians in a Borno attack on the same day.
Source: Legit.ng