Obama To Host Buhari As A Personal Guest
The United States President Barrack Obama is going to break his administration's tradition when President Muhammadu Buhari arrives in Washington D.C. on a state visit on July 20, 2015.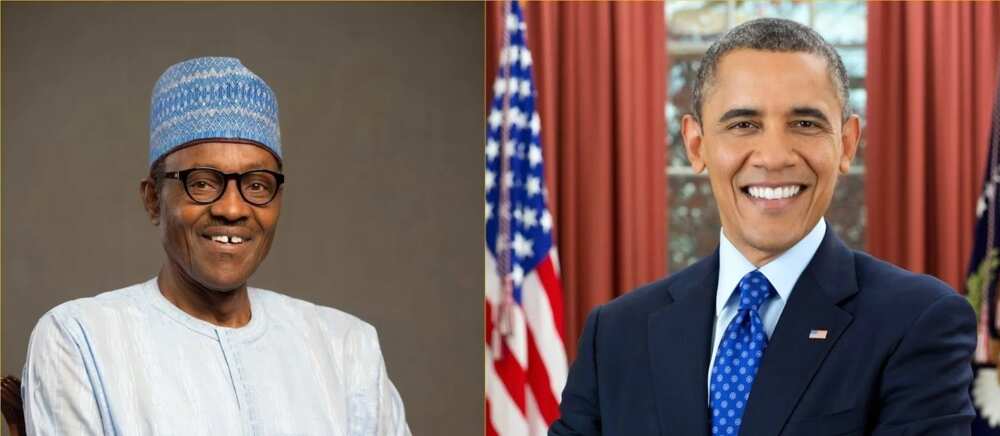 Daily Times reports that the US leader will host Buhari as his personal guest at the Blair House, right opposite the White House.
Obama's decision demonstrates his respect of President Buhari and support of the Nigerian leader's acclaimed frugal lifestyle. Moreover, it will not only cut down the cost of the trip but also allow time for informal discussions by both leaders.
It was gathered that although the Nigerian protocol unit had planned the trip for two days, the US government is ready to accommodate members of the delegation for three days.
READ ALSO: How Obama Influenced The Sacking Of Service Chiefs
According to sources, during the planned meeting Buhari and Obama will exchange "wish lists", which would reportedly contain the requests of both leaders from each other and firm pledges on how they plan to come to each other's aid.
It was learned that the major issue of the discussion would be the effective ways of collaboration between the two countries to ensure success in the fight against terrorism and corruption in Nigeria.
Buhari is said to be accompanied by five state governors including Abiola Ajimobi of Oyo state, Rochas Okorocha, Imo state; Adams Oshiomhole of Edo state and two others.  There were allegations that Pstor Tunde Bakare and former member of the House of Representatives, Farouk Adamu, were also in a team list of delegates.
It would be recalled that when the former president Goodluck Jonathan embarked on a two-day trip to the USA he had a team of about 100 people.
Source: Legit.ng