Al-Shabaab Plans Ramadan Attack On Kenyans
Somali terrorist group, Al-Shabaab, known for carrying out cross border attacks in neighbouring Kenya is again threatening to unleash a holy war on non-Muslims in the country during the months of Ramadan.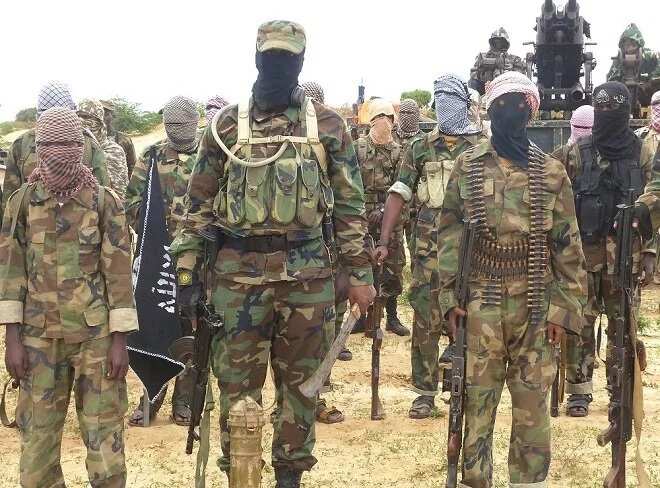 The group in a statement on Thursday, June 11, said its latest attacks was aimed at targeting and destroying Kenya's education and business sectors.
READ ALSO: Kenyan Military Foil Another Al-Shabab Attack
According to a senior al-Shabaab commander: "We are planning to give Kenyan non-believers a true taste of Jihad [the holy war] in the next few days and weeks", News24 reports.
The group claims to have infiltrated the region already in preparation for the planned attack. It said it will also target Kenyan troops stationed in southern Somalia in coming weeks.
The dangerously porous border between Somalia and Kenya has made it easy for Al-Shabaab militants to cross over and carry out terrorist attacks.
READ ALSO: Jonathan Condemns Kenyan Killings
In April, the group carried out a deadly attack on a Kenyan university killing at least 147 people.
The deadliest assault by Al-Shabaab in Kenya was in September 2013, when the group attacked the Westgate shopping centre in Nairobi, killing 67 people.
Source: Legit.ng