7 Things History Wont Forget About Abacha
Exactly 17 years ago today, General Sanni Abacha died, but not without leaving Nigerians some memories to think about.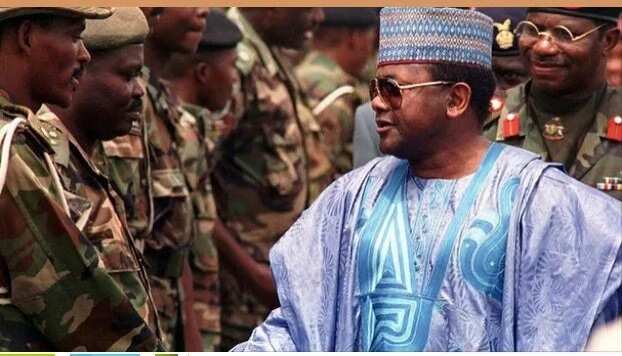 Born on September 20, 1943, Nigeria's military head of state from November 17, 1993, to June 8, 1998, died at the age of 54. Here are a few things history will not forget about the military head of state, whose regime was a threat to anyone opposing his government.
READ ALSO: Nigerians React To Abacha's Newly Discovered $370m Loot
1. Abacha is said to be the most successful coup plotter of all time. He was involved in every successful coup in Nigeria's history. He single-handedly planned and executed the coup that brought General Muhammadu Buhari to power in 1985 and the one that removed him in 1985.
2. The deceased former military head of state was described as an 'epitome of military discipline' in some quarters. This is as a result of the fact that even with his 'power-drunk' administration,  he did not accept a single political appointment throughout his military career.
3. Abacha is the first Nigerian soldier to get to the rank of a full General without skipping a single rank.
4.  Although Abacha's administration was very controversial with lots of human rights abuses, his administration was the first to record unprecedented economic achievements. There was an increase in the country's foreign exchange reserves and a reduction in Nigeria's external debt. Even the military ruler's close associates called him a 'good manager'.
5. Abacha is known as a man of "few words and deadly actions." He did not say too much but acted instead. He shut down the media in the country, civil rights groups and pro-democracy campaigns during his brutal regime.
6. Abacha had quite lot of  scandals. He hanged the Ogoni activist Ken Saro-Wiwa, jailed Moshood Abiola and Olusegun Obasanjo, while Wole Soyinka was charged with treason in absentia.
7. Abacha and his family looted a total of £5 billion from the country's coffers. No wonder he was tagged the fourth most corrupt leader in history in 2004.
Source: Legit.ng