Popular Actor Loses Over N15million
Piracy is far becoming a serious threat to film production in Nigeria. It has over the years sabotaged profit making in film production. While the activities of pirates have discouraged film producers, others wallow in pains over the aftermath of the menace.
Saidi Balogun, a popular Nollywood actor had his share of the bitter pile.
Narrating his ordeal to Potpourri, Balogun talked about how he lost over N15 million to pirates within days "There was a time I produced a movie, and it was pirated within days. It's like the pirates have their own copies. We're still looking to find who leaked it, but we don't know yet. I lost over N15 million on that project,'' he said.
Balogun is disappointed President Jonathan didn't do much as expected for the film industry. According to him, Jonathan romanced the industry practitioners for the wrong reasons ''Goodluck Jonathan treated entertainers like school-children. The last government was hosting us (Nollywood) as if they were hosting birthday parties for kids. For one day, they never thought it fit to beg senators and members of the House of Representatives to pass appropriate laws on piracy," he lamented.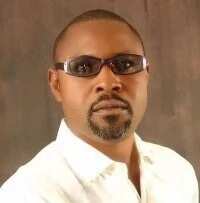 Despite the loss, Balogun said he is still motivated to do more ''it's my dream. Soon, change will come to this country,'' he stated.
He however, appealed to the new senators and House members who are in the committee in charge of culture to pass relevant bills on entertainment.
Said Balogun and his actress wife parted ways few years ago over irreconcilable differences.
READ ALSO; Fathia Balogun Insists She's Still Married To Saidi
There are reports that Balogun has found a new love. But in a recent interview, his estranged wife insisted she is still  married to the Nollywood icon.
Source: Legit.ng