Blessing Abeng: How To Deal With Stereotypes, Sexual Advances as a Career-woman
- Blessing Abeng told Digital Talks that being a lady doubles workplace challenges for career-women
- The branding and communications expert shares how women can beat condescending attitude and sexual advances
- The Director for Communications at Ingressive For Good said she has ensure other career-women also have a fighting chance
PAY ATTENTION: Join a community of CEOs, founders, and decision-makers: subscribe for a free monthly business newsletter Digital Talks and succeed BIG!
Work challenges come in different forms depending on which sector one operates in, but for career-women, their gender poses a different kind of challenge just for being a woman.
Blessing Abeng, the Director of Communications for Ingressive For Good, revealed how women can overcome these unique problems without losing themselves in the process. She said in a room of people, there are those that view a lady's opinion as less important.
The Biochemistry graduate - who made an inroad into branding and communications, letting go of her dream to become a brain surgeon after discovering her passion lies elsewhere - stated that women face stereotypical people, and she has had to be strategic in her fight to make herself relevant.
Using value to fight stereotype against women
The branding and communications expert, told Digital Talks on Legit TV that she let her value fight for her, rather than fighting the person belittling her or trying to be condescending.
"People have been like "you are so small", "you are so tiny"... and on top of my petit body, I'm a woman. There are times you walk into a room and there are people trying to drown your voice.
"There are people that are just bias, that have stereotypical problem. And when I encounter those people, I just do not bother to fight so hard - I'm like it's your loss, I'm the one bringing the value.
"As long as you can prove that you can be of value to someone and they are stuck in their ways, you don't have to be in the space you are not wanted." she said.
Blessing Abeng added separately that she set the tone in every discussion by asking specific business--related questions that makes people see her value and how she can help them grow their business.
This value has handed her a blossom career and a long list of client portfolio, from Facebook, Diageo, Dark & Lovely (Nigeria and Africa), GSK, Bolt, Seedstars amongst many more.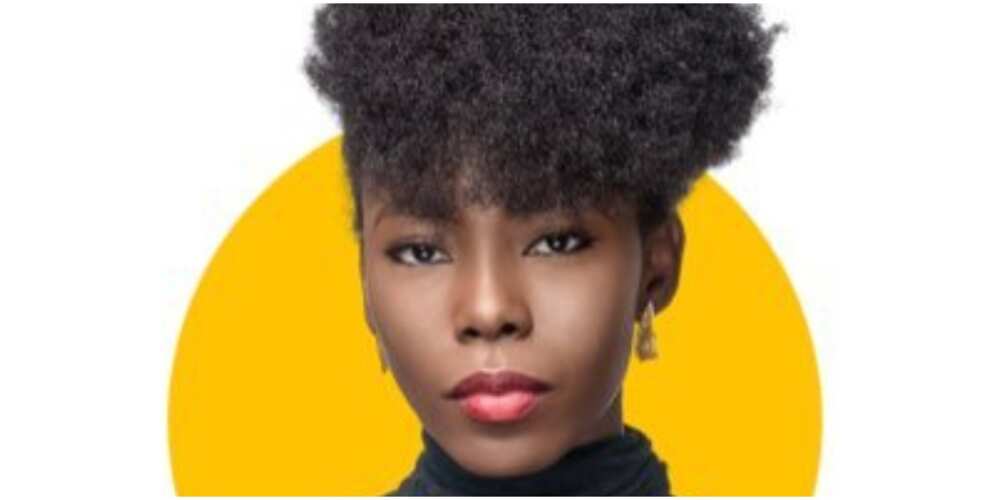 How to deal with sexual advances
Aside from being underrated, women also faces unwanted sexual advances. In order to escape the entanglement, Blessing Abeng said posing questions like what is more important, the romance or making money? - that question usually ends the sexual advances.
As she broke through the challenges of being a career-woman, Blessing Abeng has opened more doors for women to carve a career for themselves amid the existing unique challenges women face.
Her flexibility in handling career change and challenges that comes with creating a business image has built her into a gladiator in heels, as she fondly call herself. She has gone on to impact, not only businesses, but individuals as well.
Blessing Abeng has trained about 5,000 individuals in branding, communication, marketing and tech, helping them to improve businesses through their value.
Meanwhile, Legit.ng had earlier reported that Boomsky Smoothies, a business that was established due to pregnancy cravings. Olubunmi Otufowora started the business from her kitchen.
Otufowora was craving liquid fruits mixed together when she was pregnant, and her friend told her to turn it into a business. She tested her expertise with her family and friends before turning it into a business.
The idea that started out as a craving has now grown into over N20 million in annual revenue. Her products are now in several Supermarkets in Nigeria, from Shoprite to The Place, Hubmart and many more.
Source: Legit.ng