5 Nigerians who Narrowly Survived COVID-19 Share Experience, 1 got the Virus from Coworker
At this late stage in the pandemic, we're sure that the COVID-19 doubters have gone silent. With all the survivor stories we've heard, it's very clear that the coronavirus is 100% real, it is no joke, and it can be a harrowing experience.
Surviving a virus that has taken the lives of 2,000 Nigerians since its outbreak and more than two million people all over the world is a testimony.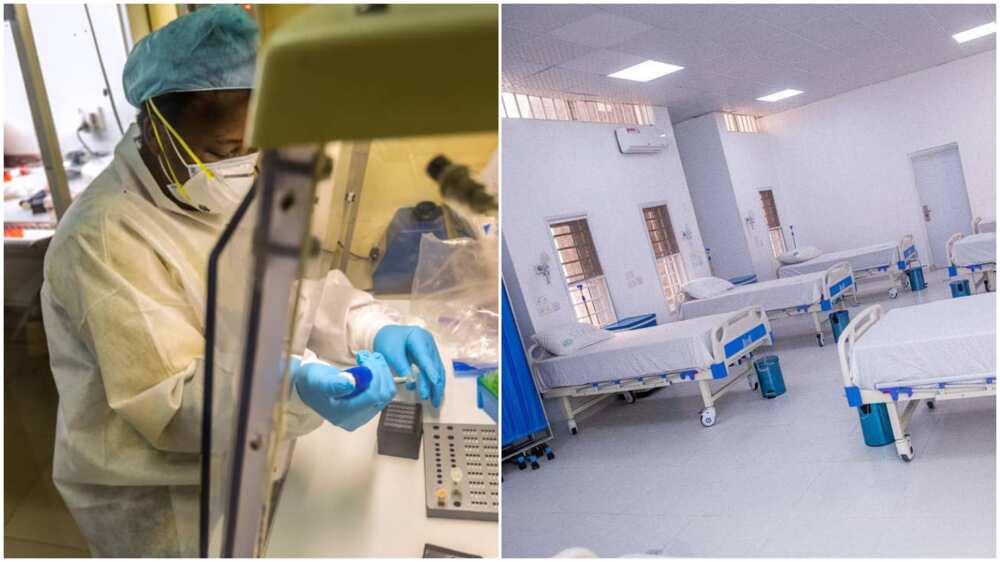 Five Nigerians who contracted the virus shared their experiences with Legit.ng's regional reporter, Adewunmi Adeoye below:
1. Oreoluwa Sowemimo, a 22-year-old graduate of Covenant University
Towards the end of 2020, she enrolled in a driving school to take advantage of her free time. She said:
"I came back home one day from driving school and noticed that I couldn't taste or smell anything. It was two days until Christmas."
She spent Christmas cooped up in her room alone and sick. She was in isolation and on medic*tion for almost two weeks before she even got tested, as no centres were open during the holidays.
"Of course when I did the COVID-19 test, the result was positive. As we know, COVID affects people differently. Some people contract the virus and are asymptomatic. I wasn't. I got very sick. I had body pains, I was weak, and I couldn't keep food down. It was really terrible."
2. Professor Tinu Agunloye, staff at the Radiology Department, University College Hospital (UCH)
Agunloye said:
"2020 was an emotional year for everyone, but especially for health workers. At a time when everyone was ushered in and away from the virus, we had to go to work, to fight the virus. It was definitely challenging.
"Here at UCH, we have treated 900 COVID patients and 400 of them were members of staff. We are at a lot of risk. We are closer to the virus!"
She narrated the experience of a colleague who also had COVID-19:
"A colleague of mine had COVID but he was asymptomatic. He was fine. His wife, on the other hand, was asthmatic. She got the virus from him and became very ill. She didn't survive."
UCH has been supplied with nearly 50,000 items of Personal Protective Equipment, including scrubs, gowns, face shields, head covers and shoe covers from an initiative called Project SafeUp.
3. Nafisat Atiku, a 27-year-old lady from Abuja
She contracted the virus from a colleague at work who did not know she already had the virus.
Narrating her experience with COVID, Nafisat said:
"I woke up one day with severe pains in my legs. I felt weak and light-headed. It was really terrible. Even after I recovered from COVID I still have occasional chest pains."
4. Kolade Johnson, a health administrator and HR professional
He got exposed to the virus in March 2020 when a patient with flu-like symptoms was admitted into the hospital where he worked. The patient did not disclose that she just returned to the country and might have contracted COVID.
By the time it was discovered that the patient indeed had the virus, it was too late — some hospital staff already contracted the virus, including Kolade Johnson.
He said:
"My wife has underlying health conditions. My children are young, I was worried about exposing them to the virus."
He tested positive for COVID-19 six times between April and July 2020 even though he was already feeling better by April, and had to still isolate.
Now fully recovered, Kayode does not take the virus lightly. He said:
"We use our face masks regularly, we steam frequently, we maintain social distancing. The virus is serious, but we can defeat it if we maintain basic hygiene practices."
5. Ivuoma Tom, registered nurse
For Ivuoma (real name withheld), a frontline health worker, the virus was not a walk in the park. She suffered severe symptoms that nearly killed her.
The lady said:
"The worst part of the sickness was my inability to breathe. I wasn't getting enough oxygen. I had very bad palpitations and my heart was always pounding. It was hell!"
But that was not all as she added:
"My legs began to swell. I couldn't walk for almost five days. It was five days of depression."
Ivuoma is back at work as a health worker, but it was a long road to recovery for her.
PAY ATTENTION: Download our mobile app to enjoy the latest news update
Meanwhile, Legit.ng earlier reported that a Nigerian woman, Bunmi Oyebamiji-Ojo, was greatly affected by the global coronavirus pandemic that she became a roadside food seller.
The 48-year-old woman lost her job as her place of employment downsized due to the lockdown.
Source: Legit