Marital crisis: Femi Fani-Kayode's wife, Regina blasts Precious Chikwendu
- The last may not have been heard concerning the marital crisis concerning the collapsed marriage of Chief Femi Fani-Kayode
- Fani-Kayode's wife, Regina, has waded in on the issue which has been a trending topic on the social media
- A statement issued on Saturday, March 13 by the former minister's wife opened up on issues never heard before
PAY ATTENTION: Join Legit.ng Telegram channel! Never miss important updates!
Regina, the legally married wife of a former aviation minister, Chief Femi Fani-Kayode has berated Precious Chikwendu over allegations of abuse which she levelled against the former minister.
Chikwendu, the aggrieved wife of Fani-Kayode, recently approached an Abuja high court sitting in Apo district to have custody of children she has with the former aviation minister.
Reacting to the saga, Regina issued a statement on Saturday, March 13, accusing Chikwendu of lying.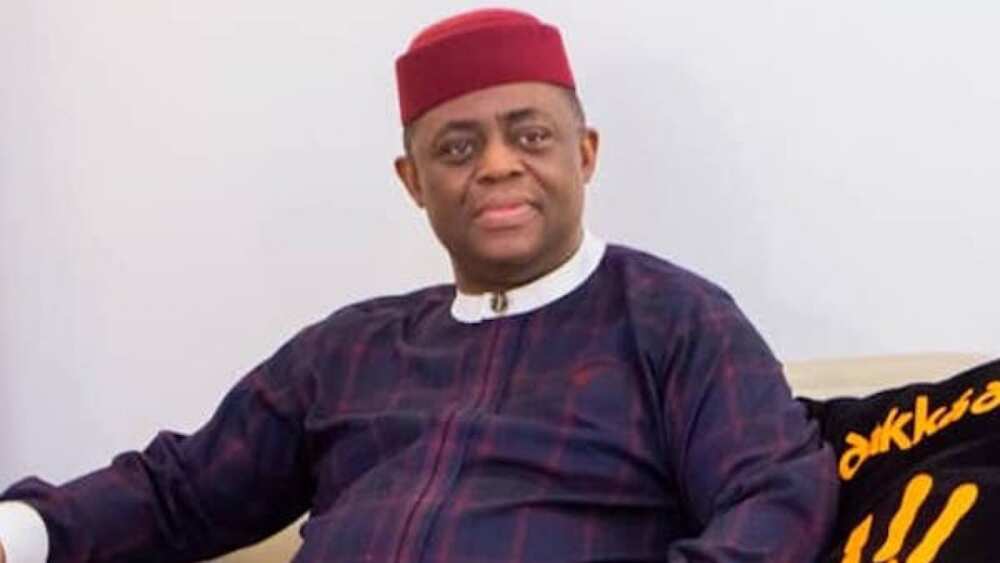 PAY ATTENTION: Install our latest app for Android, read the best news on Nigeria's #1 news app
Part of the statement read:
"My name is Mrs Regina Fani-Kayode and I am the first wife of Chief Femi Fani-Kayode. We were married in 1997 and we are still married up until today.
"Precious Chikwendu, a strange woman that he took under his roof, married under law and custom, and lived with for seven years has written things about my husband which are not only untrue but also downright defamatory and scandalous and I will respond to her.
"When you came to my husband and took over my home you and your family were like hungry refugees. You had nothing but rubber slippers and you were desperate for help.
"My husband sent three of your siblings to the best schools for seven years and took care of their every need yet you now slander him and insult him not minding the effect it will have on your own children. That in itself proves that you are insane.
"You knew he was still married to me because you and I spoke countless times on the phone and you even stayed in my room and wore my clothes.
"You had nothing when he took you in, you are so ungrateful. 6 of your relatives lived in my house for 6 yrs and they were all depending on Femi for food, upkeep, medical bills, and school fees. Even your sister's wedding was paid for by him.
"There is so much more to expose about your wickedness but I really don't have time for your drama this year."
Meanwhile, Justice Slyvester Oriji of the FCT High Court Apo has declared that the Nigeria Police Force can go ahead with the criminal investigation against Chikwendu.
Chikwendu, her lawyer alongside the bailiff of the court were alleged to have served the court proceedings directly to the respondent.
Justice Oriji said it is the job of the police to investigate whether the acknowledgement containing the endorsement with the name of the respondent was actually forged or not.
Recall that in a recent social media post, Precious stated that she is out to fight for the custody of her kids.
According to her, she is coming for her ex-husband and won't stop until the sun stands still.
In the post, Precious shared a photo of herself dressed in a black dress as she posed with two men that looked like her bodyguards and another two men in suits.
Jerrywright Ukwu is a senior political/defence correspondent at Legit.ng based in Abuja. He is a graduate of the Nigerian Institute of Journalism, Lagos and the International Institute of Journalism in Abuja. He is also an active member of the Nigeria Union of Journalists. He spends his leisure-time reading history books.
Source: Legit.ng