Taiwo Ajai-Lycett at 80: 7 fun facts about veteran Nigerian thespian
- Veteran movie icon Taiwo Ajai-Lycett has just clocked the age of 80
- The aged-actress has been celebrated by fans and lovers of her work
- Legit.ng has also compiled some interesting facts about the respected thespian
Pay Attention: Join Legit.ng Telegram channel! Never miss important updates!
It is indeed a moment of joy and celebration for one of the Nigerian movie industry's finest gems, Taiwo Ajai-Lycett, who has just clocked the age of 80 on Tuesday, February 3.
The veteran movie star has been lovingly celebrated by fans and supporters in the online community on the special occasion, with many offering prayers of good health and more years on earth for the actress.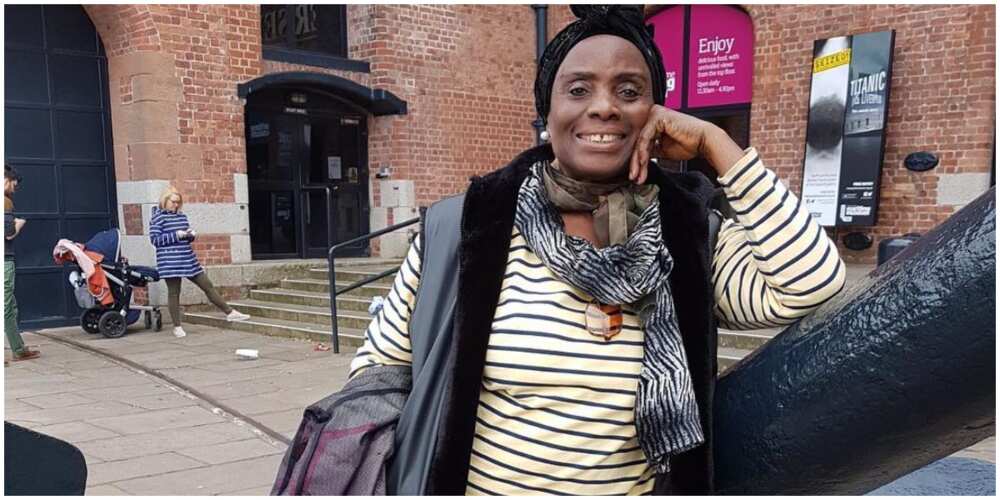 In the mood of celebrating the icon, Legit.ng has compiled some interesting fun facts about the thespian.
Check them out below:
1. Acting was never the initial plan
The actress in an interview with Omenka Online once revealed that her career as an actress was never planned but accidental.
Ajai-Lycett left Nigeria to become a lawyer as it was among the conventional profession at the time.
However, during her stay in London, the actress was approached by an individual identified as William Gasscol, who was the artistic director of the Royal Court Theatre. She was asked to be a part of a play about Wole Soyinka's The Lion and The Jewel. She ended up discussing with her boss and spending her holiday at Royal Court Theatre, and that was how she got into acting.
In her words:
"I joined the Royal Court Theatre and started going for rehearsals. That is how it all started, I never set out to be an actor; it was completely accidental."
2. The actress has some international movie features to her name
The actress has played roles in Conor Cruise O'Brien's Murderous Angels, Sidney Poitier's A warm December among other international productions.
PAY ATTENTION: Click "See First" under the "Following" tab to see Legit.ng News on your Facebook News Feed!
3. She once had a thriving career in journalism
In 1975, Ajai was invited to join the staff of Africa Magazine published by Ralph Uwechue. Later, she became the pioneer editor of Africa Woman magazine, a women's magazine for Africans in the diaspora.
4. She has a national award to her name among others
Ajai-Lycett received a national award of Officer of the Order of the Niger, On 1 October 2006. The thespian was decorated by Chief Olusegun Obasanjo, former president of the Federal Republic of Nigeria.
Similarly, in February 2008, she was honoured as a leader of British-African theatre, alongside Dotun Adebayo and Yemi Ajibade.
5. A degree in cosmetology
Many may not know this about the actress but during her stay in London, Ajai-Lycett took courses at Christine Shaw School of Beauty Science in London, where she received a certificate in cosmetology.
6. She once worked as a waitress!
During her days in London as a student, Ajai-Lycett took up a job as a waitress at Lyons Tea Shop from 1960 to 1962.
The actress later moved to the post office and later advertising. In the post office, Ajai-Lycett started as a personal secretary in 1962 and later worked as a senior secretary in the office of Lord Hall.
7. Still active even at her old age!
Interestingly, age is not enough to stop this thespian. Ajai-Lycett has featured in some fairly recent productions like Hear Word, V-Monologues, Tinsel, Dazzling Mirage and Oloibiri.
PAY ATTENTION: Do you have news to share? Contact Legit.ng instantly
Source: Legit.ng