Whoopi Goldberg spouse timeline: who are the actress' ex-husbands?
Whoopi Goldberg is not a new name in the Hollywood entertainment scene. She is an American actress, comedian, television personality, and author. Whoopi boasts of a successful career that dates back to the early 1980s. Besides being an established and super-rich woman, she holds different views when it comes to marriage. She was married a few times, but all her marriages did not work out. This Whoopi Goldberg spouse timeline might help you to understand why she is not a believer of marriage.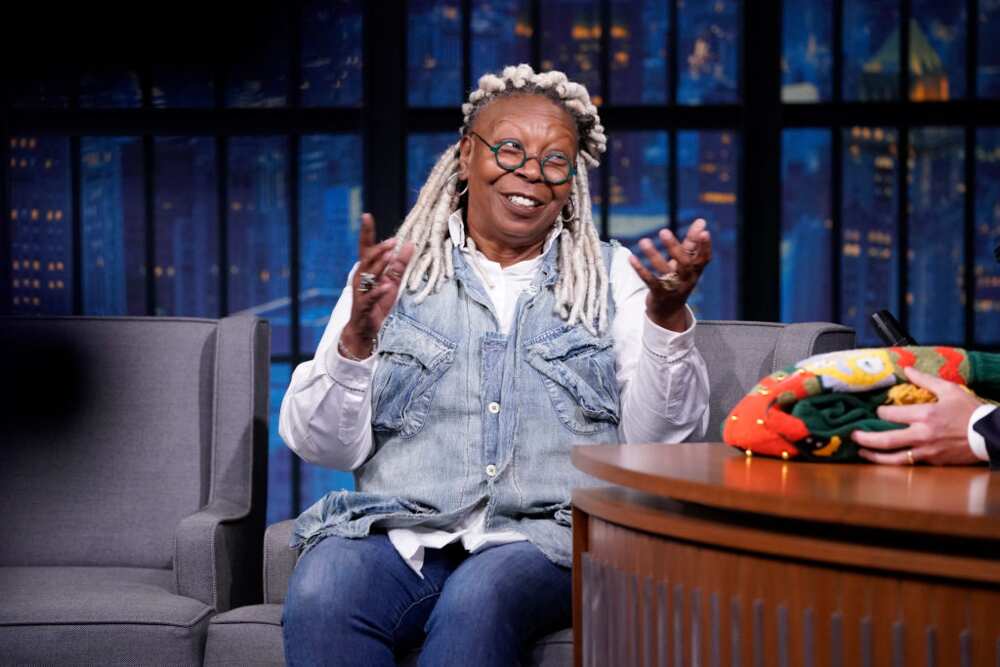 Whoopi is also among the list of EGOT winners – celebrities who have been honoured with the top four awards in the industry (Emmy, Grammy, Oscar, and Tony Awards). She is a career woman who does not feel that marriage is a big deal. The 65-year-old has, in a few instances, mentioned that marriage is not her thing.
Does Whoopi Goldberg hate men? One may wonder. She likes men; however, she cannot conform to long-term commitments. Furthermore, she does not like to be answerable to somebody. So, is Whoopi Goldberg married now? She is single and not interested in marrying again. Why is that so, though?
Whoopi Goldberg spouse timeline
In her lifetime, she has been in three marriages. They did not end because of cheating as it is the case for many celebrity nuptials. Interestingly, they failed because of her attitude towards marriage. Speaking to Piers Morgan in his Piers Morgan Tonight show, Goldberg said,
I wanted to feel normal. And it seemed to me that if I was married, I'd have a much normal life. But clearly, that's not the case.
Also, she said that she was not in love with any of them.
Below is a list of her ex-husbands:
1. Alvin Martin (1973 – 1979)
The legendary actress first tried marital life when she married Alvin Martin, who was her drug counsellor. Alvin Martin and Whoopi Goldberg tied the knot in 1973. During the time of their wedding, she was 18 years old.
The couple officially called it quits in 1979. Alvin Martin Whoopi Goldberg marriage survived for approximately 6 years, making it the longest one. Their union resulted in the birth of one child – a daughter by the name Alex Martin.
As of 2020, Alex is 47 years old. Similar to her mother, she is a thriving woman with a remarkable showbiz career. Alex is a film producer and actress. She is also a mother. Whoopi Goldberg family is now growing.
2. David Claessen (1986 – 1988)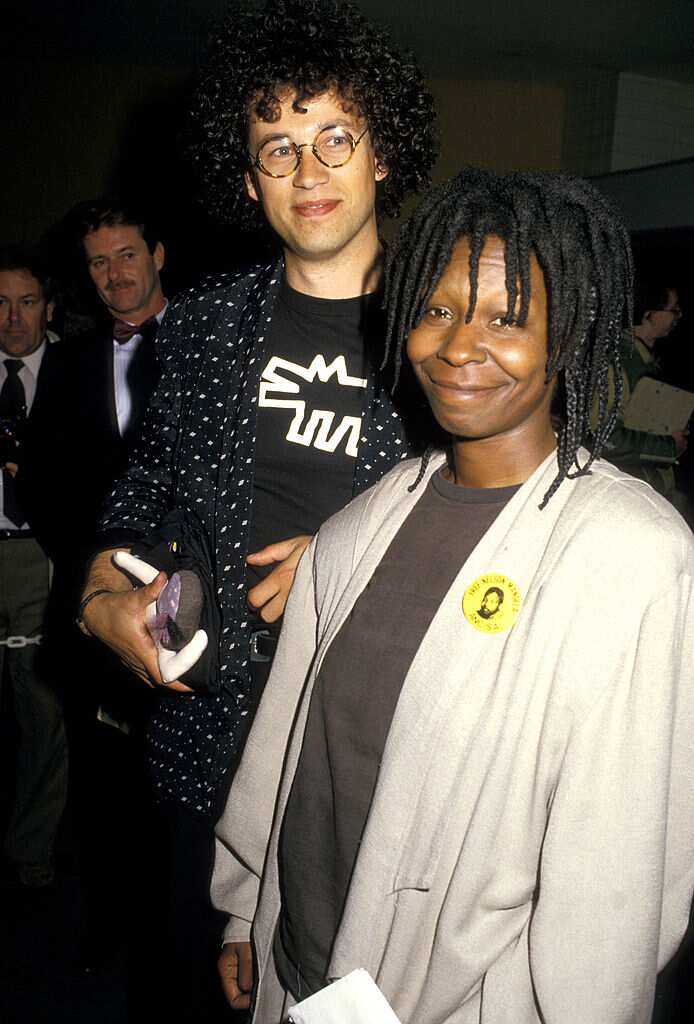 Several years later, she met a Dutch cinematographer, David Claessen. They dated for a while before tying the knot in 1986. The View host stayed in the union for approximately two years.
Unlike her first marriage, she did not have a child with her second husband. She stopped being identified as David Claessen spouse in 1988. There is no information on the public domain regarding the cause of their break up.
David Claessen has since married two wives. Four years after his divorce, he married Karen Green. Once more, the relationship did not work out. Again, in 2013, he married Taiye Selasi, who is a British-American photographer and writer.
3. Lyle Trachtenberg (1994 – 1995)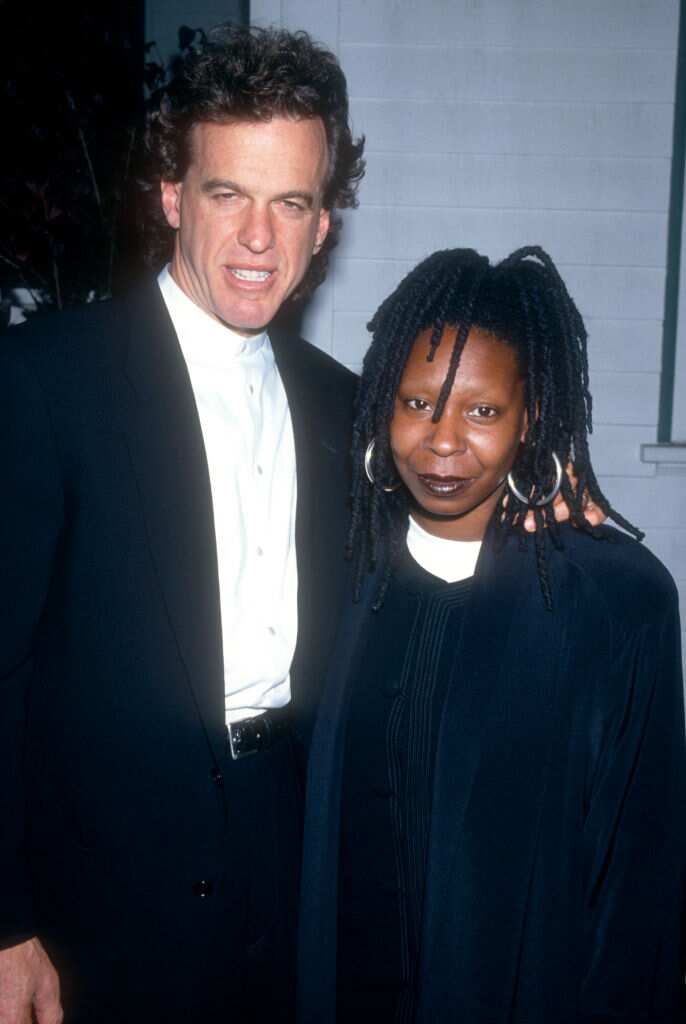 In 1994, she gave marriage another try when she married Lyle Trachtenberg. Out of the three Whoopi Goldberg husbands, Lyle Trachtenberg was the one who had the shortest time with her.
They divorced a year later after their wedding. Similar to her second husband, she did not have kids with Trachtenberg.
Other relationships
Goldberg has also been involved with some high profile guys such as actor Ted Danson. The two reportedly met on the set of Made in America, a comedy film.
News about the affair surfaced online in early 1993, resulting in the end of his marriage to Cassandra "Casey." The divorce allegedly cost the actor a whopping $30 million, making it one of the costliest divorces in the US.
Was Ted Danson ever married to Whoopi Goldberg? No. The co-stars had allegedly planned to wed; however, that did not happen. According to TheThings magazine, it was reported in the tabloids at the time:
They made plans to wed as soon as (Ted) could get a divorce, but under pressure from his parents, he dumped Whoopi.
Aside from Ted, Whoopi has also allegedly dated the following men: Michael Visbal, Frank Langella, Jeffrey Cohen, Timothy Dalton, Eddie Gold, and David Edger.
Who is Whoopi Goldberg's husband now?
Since her last divorce, Goldberg has never considered marriage again. She has, in several instances, pointed out that she is no longer interested in long term commitments. Unlike most women, she discovered that it was not easy to settle down after weddings.
Talking to talk host show Jonathan Ross, she said,
I like the party. Everybody's very, very happy when they're getting married. Everybody's cheerful; they wish you luck - everybody's really supportive. My issue comes the next morning, when you go, 'Wow, forever - really forever?' And I just can't commit.
She vowed that she would never get into another marriage again after her third divorce. Also, she told her fans to intervene if she ever announced any marriage plans in the future. According to IMDb, the actress said,
If you ever hear of me walking down anybody's aisle again, I want you to stick your leg out and trip me. Some people are not meant to be married, and I am not meant to. I'm sure it is wonderful for lots of people.
She does not intend to get into another marriage any soon. It has been 25 years since her last divorce, and she is still single and happy that way.
Overall, according to this Whoopi Goldberg spouse timeline, she has been in three marriages. Surprisingly, she believes that she is not meant to be married. She is happier when she is single than when she is in a relationship, especially a long-term one.
READ ALSO: Tharita Cesaroni biography: who is Dermot Mulroney's wife?
Legit.ng recently shared the biography of Tharita Cesaroni, who is Dermot Mulroney's significant other. She is an Italian-American film producer and cinematographer. The 47-year-old has been married to the film star for more than one decade now.
Cesaroni does not enjoy being on the limelight as it is the case for many Hollywood celebrity wives. Also, the proud mother of two is considerably wealthy.
Source: Legit.ng