OPINION: Reflecting on women's right to choice on World Contraception Day by Niyi Ojuolape
Editor's note: Niyi Ojuolape, the United Nations Population Fund Resident Representative in Ghana writes on the commemoration of World Contraceptive Day, noting that it is a reminder that sexual and reproductive rights have to remain at the top of the global and national agenda to meet the needs of women and girls.
PAY ATTENTION: Click "See First" under the "Following" tab to see Legit.ng News on your Facebook News Feed!
When world leaders and leading global health organizations gathered for the 2012 London Summit on Family Planning, it heralded a defining moment in the global commitment to women's fundamental rights to decide for themselves whether and when to have children. On that occasion, more than 20 governments made commitments to address the policy, financing, delivery, and socio-cultural barriers to women accessing contraceptive information, services, and supplies. This effort culminated in the launch of what is known today as Family Planning 2020 (FP2020). It was a commitment that set an ambitious new goal to empower 120 million additional women and girls in the world and poorest countries to use modern contraception by 2020.
Eight years afterwards, impressive progress has been made, thanks to strong leadership by countries and vibrant collaboration across the FP2020 partnership. For the first time in history, an estimated 300 million women in developing countries use modern contraception methods.
Nevertheless, preventing unintended pregnancies remains challenging for too many women and girls. A 2017 FP2020 report noted that an estimated 214 million women want to avoid or delay pregnancy but do not use contraception. This disconnect threatens their ability to build a better future for themselves, their families, and their communities.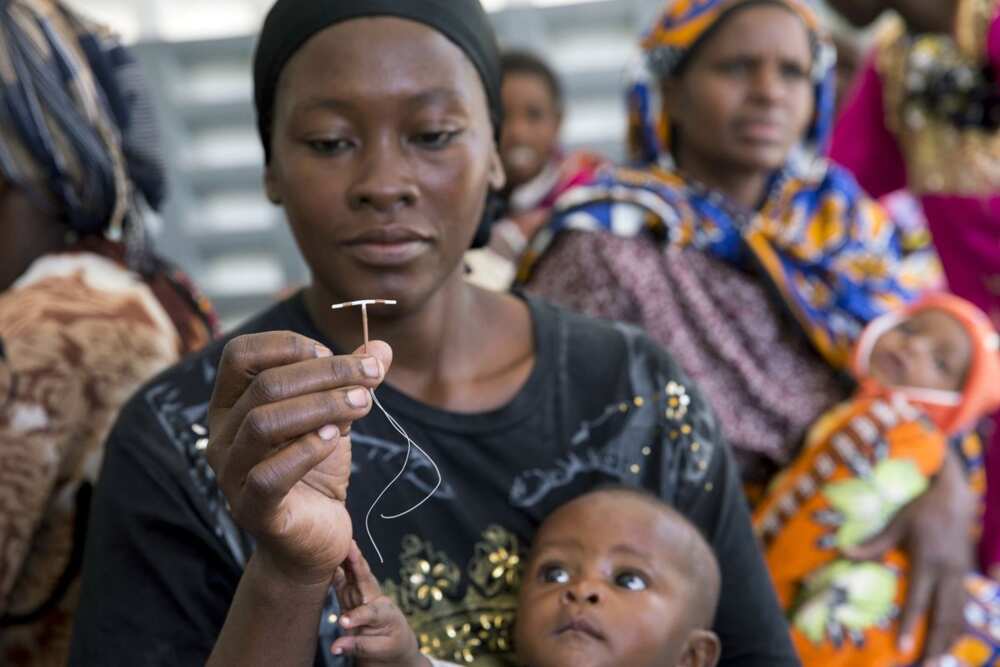 Myths and Misconceptions about Contraception
Contraceptive use has often been the target of socio-cultural and religious controversies. Yet the logic in advocating its usage is simple. By allowing women and girls to access and use the right contraceptive method, a society can witness transformational social and economic changes. First, it empowers women to shape their own lives. Scientifically, there is proof that child-spacing improves maternal health. Above all, access to contraceptive services can help lift entire countries out of poverty by deepening women and engagement in the economy. Regrettably, there is a tendency to spread unfounded myths and misconceptions about contraceptive use in several developing countries. For example, there are myths that contraceptives imperil fertility. There are also misconceptions that contraceptives usage is a western ploy to depopulate countries in the global south. These myths lead to miseducation and pose a barrier to contraceptive acceptance.
International donor agencies consider religious and cultural leaders as critical partners for contraceptive advocacy and information sharing. In 2002, the United Nations Population Fund (UNFPA) launched an initiative to mainstream culturally sensitive approaches into programming efforts. Operationalizing this initiative has involved placing a greater emphasis on working with communities and local agents of change like Faith-Based Organizations and cultural institutions to challenge myths and misconceptions that hinder the attainment of sexual and reproductive health and rights (SRHR).
PAY ATTENTION: Get the Latest Nigerian News Anywhere 24/7. Spend less on the Internet!
Building Back Better After COVID-19 Challenges
The coronavirus (COVID-19) pandemic significantly hampered the contraceptive supply chain amidst the closure of factories and movement restrictions. According to Guttmacher Institute, an organization that provides reliable information on contraception, the pandemic may have caused a 10% decline in the use of short- and long-term acting reversible contraceptives, impacting 48,558,000 additional women with an unmet need for contraception. In many countries in Africa, however, family planning services were considered essential. This position ensured the continuity of the services, averting critical shortages. In Ghana, for instance, family planning services have been sustained despite the partial lockdown in parts of the country.
Working with partners in the country
UNFPA astutely responded to the challenges imposed by the pandemic. Together with partners, including Ghana Health Service, USAID, and civil society organizations, it ensured continuity of family planning services during the COVID-19 pandemic to meet the population and contraceptive needs. The organization aims to improve demand generation—that is, how to get those who need contraceptive services to demand them. Education and sensitization continue to be encouraged at all levels to raise the bar on contraceptive use. The availability of information enables people to understand the benefits of contraceptive use and the dangers of non-usage. For this to succeed, governments and implementing partners rely on a multi-stakeholder approach that leverages media, policymakers, religious and cultural authorities, and civil society groups.
Wawa Aba Platform: An innovative and localized approach
While global public health measures provide a framework to safeguard reproductive rights, localized efforts determine implementation success. In Ghana, access to contraceptive services has been made simpler through an innovative web-based platform known as Wawa-Aba. The platform, which was developed by UNFPA Ghana in partnership with Ghana Health Service (GHS), is a multi-channel crowdsourced mapping tool that provides information on contraceptives and points the users to the nearest health centres and clinics through a map. It is easy to operate on a smartphone device, and users can leave a review and recommend a health facility with a click.
Although still in the early days of operationalization, the novel platform can tackle limited access to Family Planning services and contribute to increased contraceptive uptake among adolescents and young people. Of note, the solution will provide real-time information useful for advocacy by civil society organizations and other family planning actors. The platform underscores how localized solutions can improve access to contraceptive services. The commemoration of World Contraceptive Day is a reminder that sexual and reproductive rights have to remain at the top of the global and national agenda to meet the needs of women and girls.
Your own opinion articles are welcome at info@corp.legit.ng— drop an email telling us what you want to write about and why. More details in Legit.ng's step-by-step guide for guest contributors.
Contact us if you have any feedback, suggestions, complaints or compliments. We are also available on Twitter.
REPORT: How COVID-19 increased child labour in Lagos state | Legit TV
Source: Legit.ng