30 iconic Mean Girls quotes you can use in your everyday life
If you loved the movie, then you probably are among the many people that enjoy quoting Mean Girls quotes. The writer, Tina Fey, has changed the way people talk to each other. Almost every line in the film is hilarious. If you love humor and are one of the people that love to tease his or her friends, then the following quotes will come in handy.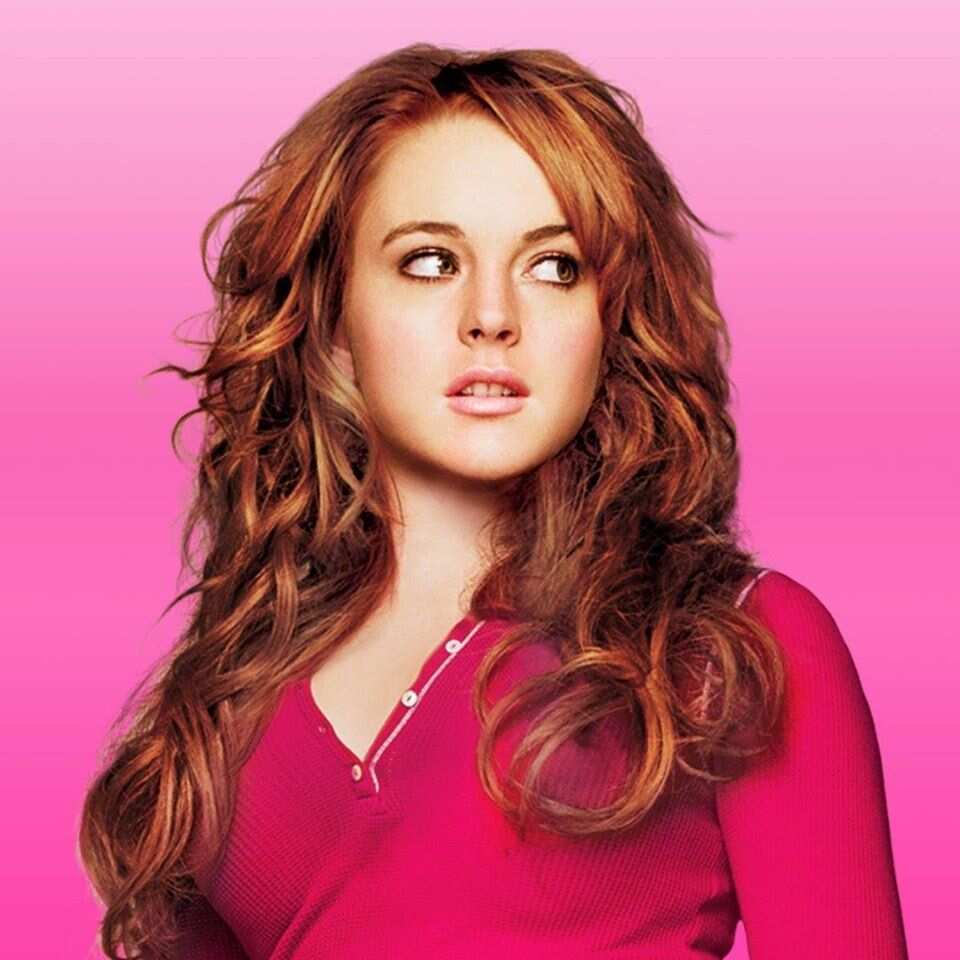 The teen comedy was released in 2004. It stars a list of hilarious characters including Lindsey Lohan, Rachel McAdams, Tina Fey, Lacey Chabert, and Amy Poehler. While the story is that of a young teen girl from Africa coming to study in a high school in America, it has risen to be one of the most inspiring movies of all time. What's more, it is also very quotable, as proven by the quotes below.
Top quotes from Mean Girls you need to know
While different characters in the film will catch your fancy, there are those that stand out. One of the most prominent characters is known as Regina. You will also love Cady Heron and Gretchen Weiners, among others.
Regina George quotes
Regina makes some of the most hilarious and relatable Mean Girl quotes. Apart from an inspiring statement such as ''raise your hand if you've been personally victimized by Regina George,'' she is linked to a few hilarious statements in the movie. These include:
Get in loser we're going shopping.
But you're, like, really pretty. So you agree? You think you're really pretty?
Oh my God, I love your skirt! Where did you get it? That is the ugliest effing skirt I've ever seen.
I gave him everything! I was half a virgin when I met him.
They say that you're a home-schooled jungle freak, that's a less hot version of me!
Quotes by Cady
If you watched the movie, then you know that Cady was an excellent actress. Even though she was the white girl from Africa, she was able to fit into a new environment. She was loved and hated in equal measure. The mean girls wanted her to join their crew, but the rest of the school looked up to her to bring the mean girls down. Check out the examples of her quotes.
On October 3rd he asked me what day it was. It's October 3.
It's not my fault you're, like, in love with me or something!
Calling somebody else fat won't make you any skinnier. Calling someone stupid doesn't make you any smarter.
Grool… I meant to say cool, and then I started to say great.
Half the people in this room are mad at me, and the other half only like me because they think I pushed somebody in front of a bus, so that's not good.
Quotes by Karen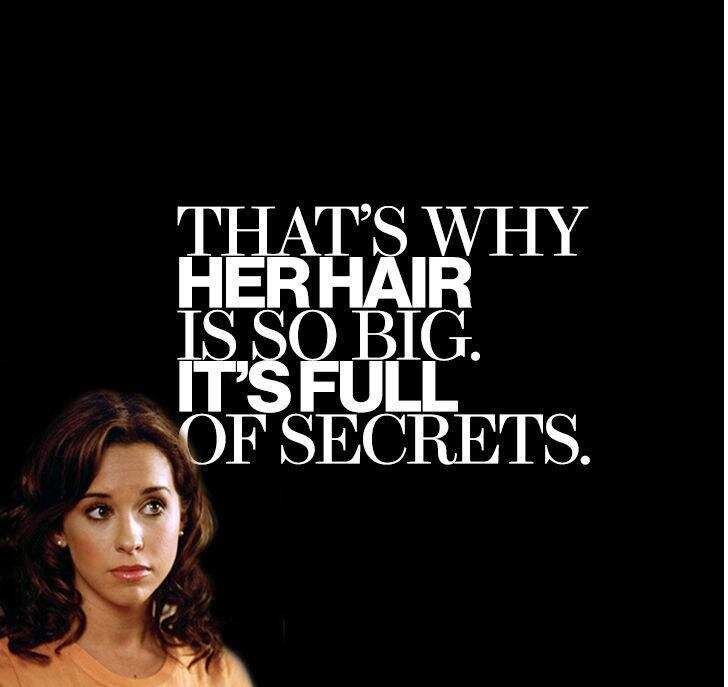 The mean girls' crew would be incomplete if Karen missed in it. She was the blonde, slow, and blunt of the three. She says the most awkward things without knowing that she is even doing it. She can be embarrassing, and so innocent while at it.
Gretchen, I'm sorry I laughed at you that time you got diarrhea at Barnes & Noble. And I'm sorry for telling everyone about it. And I'm sorry for repeating it now.
So, if you're from Africa why are you white
I can stick my whole fist in my mouth! Wanna see?
I'm kind of psychic. I have a fifth sense… It's like I have ESPN or something. My breasts can tell when it's gonna rain.
On Wednesdays we wear pink!
Gretchen quotes
Among the three girls, Gretchen comes off as the sound one. She is not on either extreme. She maintains soundness of the mean girls' group, neutralizing Karen's bluntness and blondness, while at the same time cushioning Regina's meanness. She appears to be the voice of reason. Check out a few of her quotes below.
Oh my god Karen, you can't just ask someone why they're white.
Make sure you check out her mom's boob job. They're hard as rocks!
I mean no offense, but how could she send you a candy cane? She doesn't even like you that much. Maybe she feels weird around me because I'm the only person who knows about her nose job. Oh my god, pretend you didn't hear that.
Did you know she cheats on Aaron? Yes, every Thursday, he thinks she's doing SAT prep, but really she's hooking up with Shane Oman in the projection room above the auditorium. And I never told anyone because I was SUCH a good friend.
Irregardless, ex-boyfriends are just off-limits to friends. I mean that's just like the rules of feminism
Mean girl quotes from other characters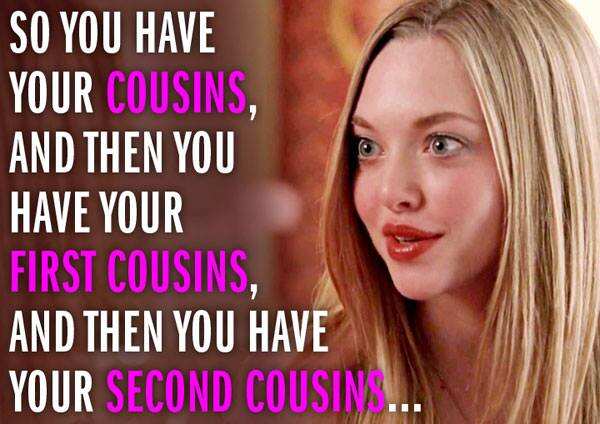 The following are quotes from different characters in the movie. While there are specific characters that stand out because of the roles they play, there are others who may be considered minor characters, but their contributions made the film so much more worth watching.
That's why her hair is so big, it's full of secrets." – Damian Leigh (Daniel Franzese
I saw Cady Heron wearing army pants and flip-flops, so I bought army pants and flip-flops." – Bethany Byrd
And evil takes a human form in Regina George. Don't be fooled, because she may seem like your typical selfish, back-stabbing, slut-faced ho-bag. But in reality, she is so much more than that." – Janis Ian
God! See, at least me and Regina George know we're mean! You try to act so innocent like, 'Oh, I used to live in Africa with all the little birdies, and the little monkeys.'. – Janis Ian
I know having a boyfriend might seem like the only thing important to you right now, but you don't have to dumb yourself down in order for a guy to like you." – Ms. Norbury
She's totally rich because her dad invented Toaster Strudel." – Damian Leigh
If only you knew how mean she really is, you'd know that I'm not allowed to wear hoop earrings, right? Yeah, two years ago, she told me hoops earrings were her thing, and I wasn't allowed to wear them anymore. And then for Hanukkah my parents got this pair of really expensive white gold hoops, and I had to pretend like I didn't even like them. It was so sad.- Gretchen
Somebody wrote in that book that I'm lying about being a virgin because I use super jumbo tampons... but I can't help it if I've got a heavy flow and a wide-set vagina! - Bethany Byrd.
That's why her hair is so big; it's full of secrets. – Damian Leigh
Coach Carr, step away from the underage girls! – Mr. Duvall
The above mean girls quotes will give you an idea as to why the movie was popular with many people. The writer has a way of expressing the basic things in a hilarious way. What's more, the actors and actresses did not disappoint in delivering every line with perfection. It is no wonder that the movie still resonates with many people, several years since it was first released.
Source: Legit.ng