Camila Alves is a Brazilian-born model who has had a successful career in the US. In addition to being a star on the runway, she is an entrepreneur and philanthropist. Being married to Matthew McConaughey, a famous Hollywood actor, takes some of the spotlight off her. However, a closer look reveals that she is a multifaceted career woman as well as a doting mother and wife.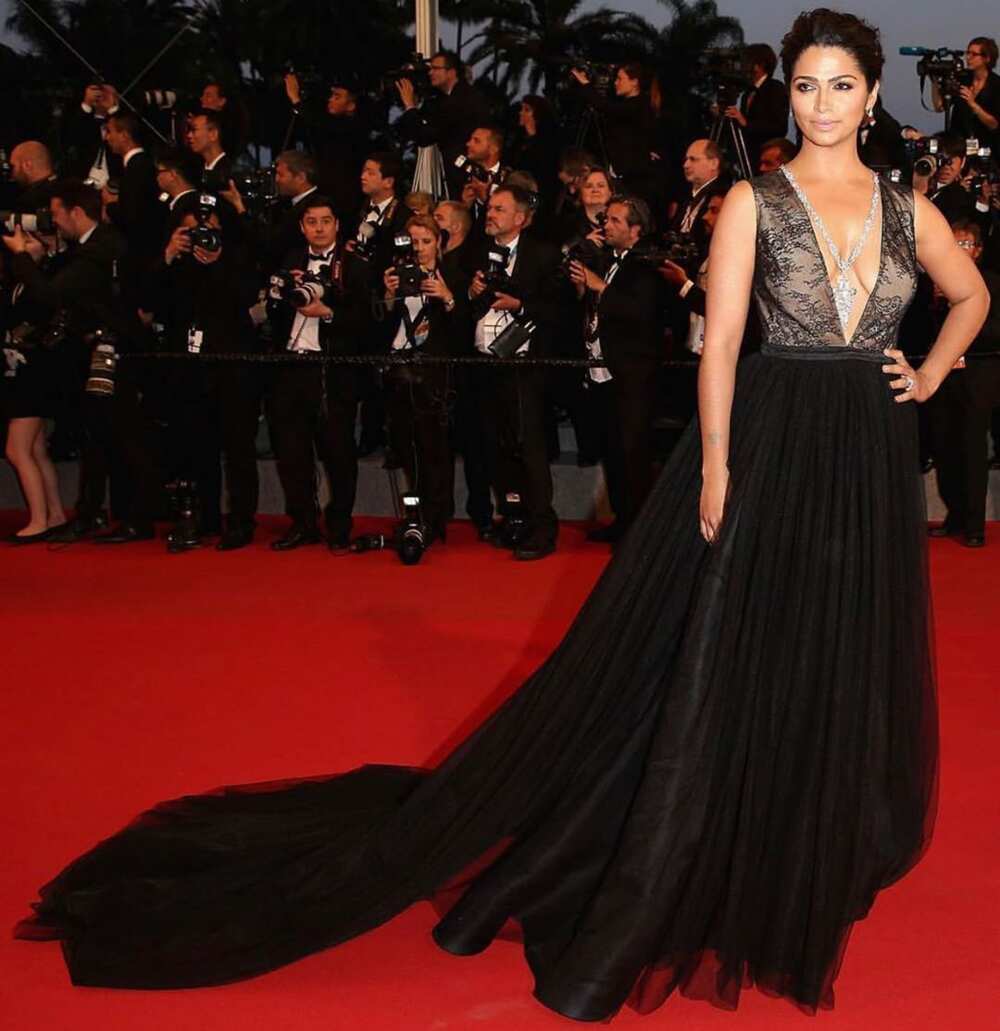 Alves' life has been quite intriguing up to this point. Born to a fashion designer mother and farmer father, the model grew up in Brazil until the age of fifteen. Her visit to an aunt in the US was the beginning of a new chapter, one that would see her become a household name on runways in and out of the country.
Profile summary
Full name: Camila Alves McConaughey
Date of birth: 28 January 1982
Place of birth: Minas Gerias, Brazil
Age: 37 years
Nationality: Brazilian, American
Occupation: Model, Designer
Spouse: Matthew McConaughey
Children: Levi Alves McConaughey, Livingston Alves McConaughey, Vida Alves McConaughey
Height: 5 feet 9 inches
Zodiac sign: Aquarius
Ethnicity: Mixed (Brazilian, African, Portuguese)
Weight: 55kg
Background
Camila has lived and worked all over the world. To an outsider, it seems she has had a perfect life. However, this is not the case. On her popular blog, the model narrates how her youth was filled with uncertainty. Camila Alves height and skinny build made her a target for mean remarks in school. However, this did not dampen her spirits.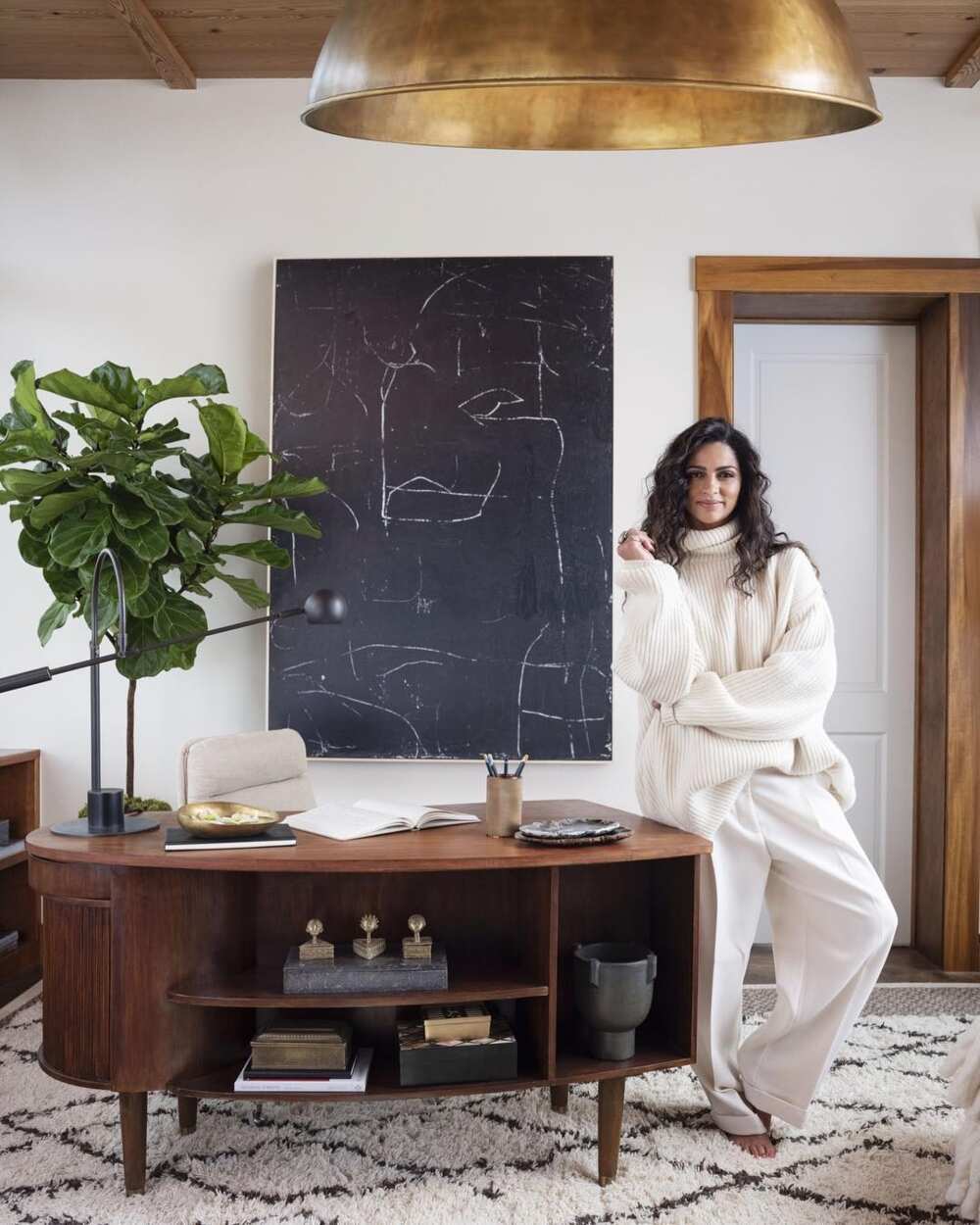 After finishing her schooling in Brazil at the age of 15, Camila moved to Los Angeles with dreams of a modeling career. From one odd job to another, she did what she could to make ends meet while looking out for modeling gigs. At night, she attended English classes. By the time Camila Alves age was 19, she had saved up enough money to pursue her modeling career.
It wasn't until Alves visited New York that she was able to sign up with her first modeling agency, Major Models. She proceeded to travel all over the world. The model has since worked and lived in France, Greece, Spain, Israel, Asia, Africa, and England, among many other places.
Career
Alves is a multifaceted woman who has dabbled in more than one profession. Although she is well known for modeling, she has also had success in entrepreneurship, blogging, hosting television shows, and philanthropy.
Entrepreneurship
Her first business venture was a line of handbags that were handcrafter by her mother. The handbag line was called MUXO, and Camila wore the bags to events and interviews in order to market it. Although she eventually left the business under her mother's care, her input had steered it in the right direction.
In 2016, the model launched Yummy Spoonfools in Target's frozen foods section. The brand, which deals with organic food for babies and toddlers, was initially created by Agatha Achindu but was yet to penetrate the American market. Together, the two women have ensured that busy mothers have access to healthy, readymade food for their babies.
Modeling
Camila's most notable modeling contract was with Macy's.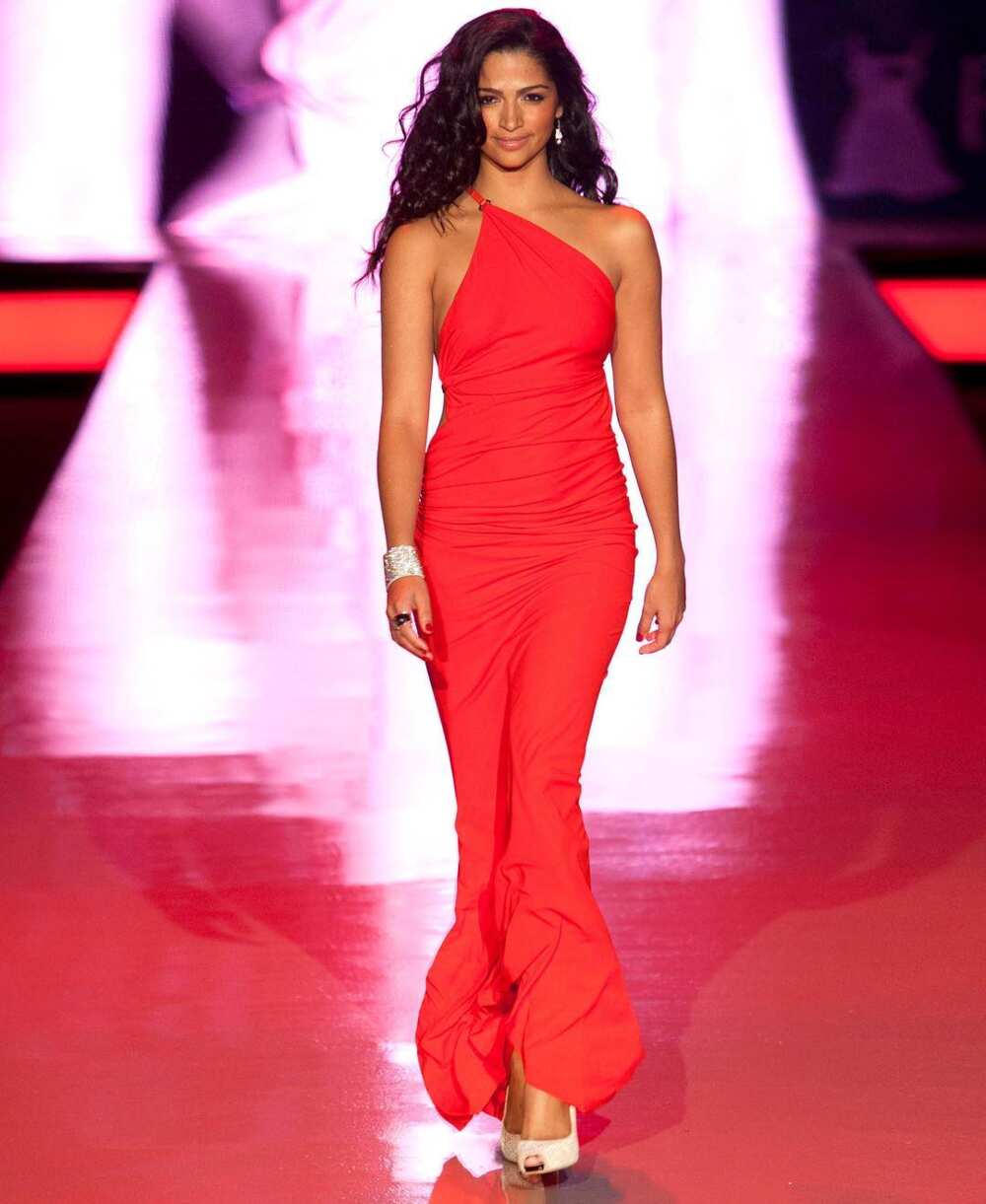 She was named brand ambassador for the company's INC. International Concepts private label.
Blogging
Alves launched a lifestyle website for women in 2016. The site hosts different DIY craft guides, fashion pieces, family and kid-friendly recipes, and much more. Appropriately titled Women of Today, the website was launched as a resource to women who are juggling career and family life. Camila Alves ethnicity gives a unique twist to the recipes and crafts on the website.
TV shows
In 2010, Alves was the host of Shear Genius, a hairstyling reality show on Bravo TV. In 2016, she co-hosted the Kids BBQ Championship, a cooking competition show on the Food Network. In addition, she hosted a live stream titled Camila's Code on her Facebook page. Here, she gave practical cooking and crafting guides. Camila is no stranger to acting. She has starred in two movies: Snow Dogs and The Confidant.
Philanthropy
Camila Alves and Matthew McConaughey started the Just Keep Livin Foundation, a charity that is committed to the wellbeing of youth in the community. The foundation has served more than 2,500 youth in various states and continues to do more to improve their lives.
Camila Alves husband
The model is married to actor and producer Matthew David McConaughey. The two met in 2006, while McConaughey was out with friends at Sunset Boulevard. In December 2011, Matthew proposed to Camila.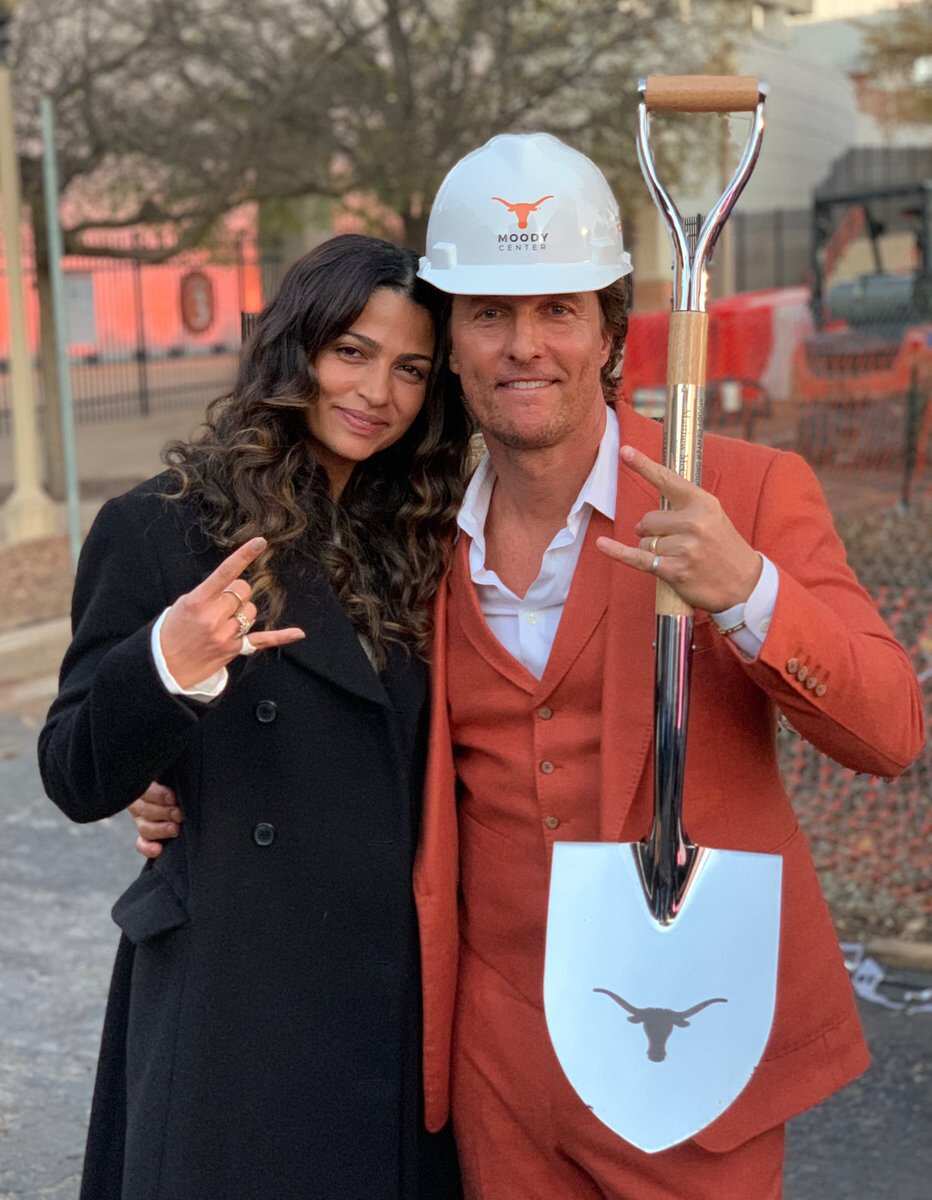 Camila Alves and Matthew McConaughey wedding took place at their home in Texas in June 2012. It was a private, invite-only affair that was attended by top celebrities including Meg Ryan, Reese Witherspoon, John Mellencamp, and Woody Harrelson. Camila Alves Matthew McConaughey kept things very private at their wedding by whispering their vows into each other's ears instead of sharing them with everyone.
Coming from a home with divorced parents, the model never thought she would get married. However, after meeting Matthew and having two kids together, she felt ready for commitment. Camila Alves wedding was, in her words, something the couple evolved to.
Camila Alves children
Matthew McConaughey and Camila Alves have three children; Levi (10), Vida (9), and Livingston (6). The model has described their parenting as blended, with both of them taking turns to discipline their children.
Matthew McConaughey Camila Alves have a similar moral code for parenting. According to the two, what matters most is nurturing their kids in a peaceful home. Although Camila Alves kids lead private lives, they occasionally attend events to support their parents.
Camila Alves net worth
Although there is no reliable information on how much she is worth, her successful career speaks volumes. Having modelled for years, hosted tv shows, and started two successful businesses, Alves' worth must be impressive.
Camila Alves is an inspiration to many. She definitely is a wonder woman.