Mel B bio: net worth, children, nanny scandal, divorce
Mel B gained her popularity from being one of the Spice Girls. Today, she is still active in the music industry and show-business. What is the Scary Spice up to these days, and how is her career going on? Are there any "spicy" stories from her personal life? Whether you were a fan of the band or just like casually reading about celebrities, the eventful biography of Mel B Spice Girls will not leave you indifferent.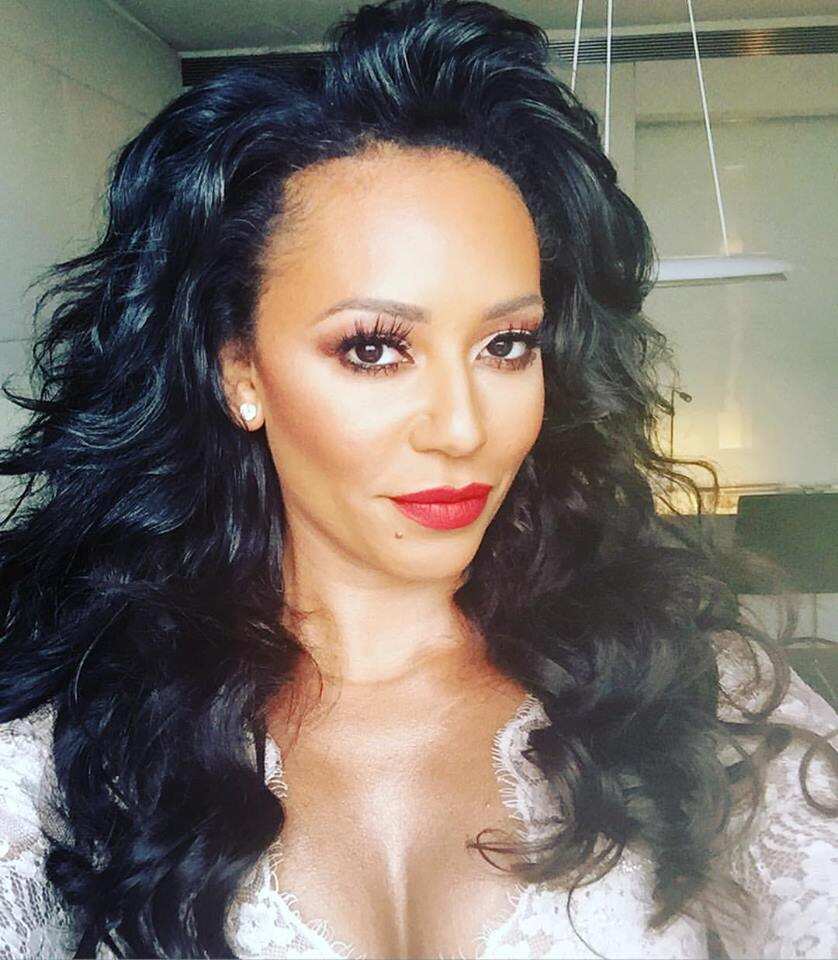 Melanie B is not only an irreplaceable member of one of the most prominent girl bands in history; she is also a successful and self-made woman who has a lot of projects of her own. What is there to know about this gorgeous lady?
Mel B profile summary
Full name: Melanie Janine Brown
Birthday: May 29, 1975
Age: 44
Height: 5 feet 5 inches (1 m 65 cm)
Nationality: British
Birthplace: Leeds, West Yorkshire, England
Occupation: Singer, songwriter, dancer, rapper, television personality, model, author
Nicknames: Melanie G, Mel G, Melanie B, Scary Spice
Parents: Andrea and Martin Brown
Partners: Max Beesley (from 2000 to 2002), Christine Crokos (2002-2006), Eddie Murphy (2006)
Spouses: Jimmy Gulzar (m. 1998 - d. 2000), Stephen Belafonte (m. 2007 - d. 2017)
Children: Phoenix Chi Gulzar (born in 1999), Angel Iris Murphy Brown (born in 2007) and Madison Brown Belafonte (born in 2011)
Mel B biography
The singer, whose full name is Melanie Janine Brown, was born in the Harehills area of Leeds, in the family of Andrea and Martin Brown. While her mother is British, her father had Caribbean roots, as he came from Saint Kitts and Nevis. The actor Christian Cooke is her first cousin on her mother's side.
Currently, Mel B age is 44 years old as she was born on May 29, 1975. She studied performing arts at Intake High School to prepare for the entertainment industry. She worked as a dancer and was a part of the band "Touch" before her career skyrocketed.
In 1994, Brown became a part of Spice Girls together with Mel C, Victoria Beckham, Geri Halliwell, and Emma Bunton. They were chosen among 400 women who came to the auditions. After searching for a label, they signed a profitable contract with Virgin Records. The band released their first album "Spice", which was a huge success and empowered girls all over the world. Their debut single "Wannabe" reached number one position in twenty-two countries and became a timeless hit.
After their initial success, they released another album "Spiceworld" in 1997, with the hits "Spice Up Your Life" and "Too Much". There was also a movie about the band, titled "Spice World". They released a few more singles, such as "Stop" and "Viva Forever" before Geri Halliwell's departure. Not soon after that, the band decided to split and go on a hiatus to pursue their solo careers.
During her break from Spice Girls, Mel B was involved in a lot of music, television and modelling work. She released her debut album "Hot" in 2000, just one month before the release of the band's final album "Forever". She also wrote her autobiography, starred in her first movie - the British drama "Burn It", and participated in the musical "Rent". Her second album "LA State of Mind" was released in 2005.
The musician continued participating in various projects, for instance, the fifth season of "Dancing with the Stars", where she came second. In 2007, the Spice Girls reunited for a world tour and released a compilation of their greatest hits. They also went on a reunion tour together, and during one of the performances, they got accompanied by their children. Eventually, they split up again, but they reunited for a 2012 London Olympics performance at the closing ceremony.
Mel B has a huge experience on television, as she worked as a presenter, judge, and mentor for various singing and modelling competitions. In 2008, she presented "Miss Universe" together with Jerry Springer. She was a crucial part of the Australian (2010-2012) and the UK (2012-2016) version of "The X Factor". She was also a judge at "Britain's Next Top Model", "Stepping Out" and "The Voice Kids: Australia", as well as a guest judge at "RuPaul's Drag Race". She is currently a host at "Lip Sync Battle UK". From 2013 to 2018, she was also a judge of "America's Got Talent", and in 2019, she reprised her role in a special all-star edition of the show "America's Got Talent: The Champions".
Spice Girls reunited again in November 2018, although without Victoria Beckham. They went on a reunion tour in the UK and Ireland, titled "Spice World - 2019 Tour".
Mel B net worth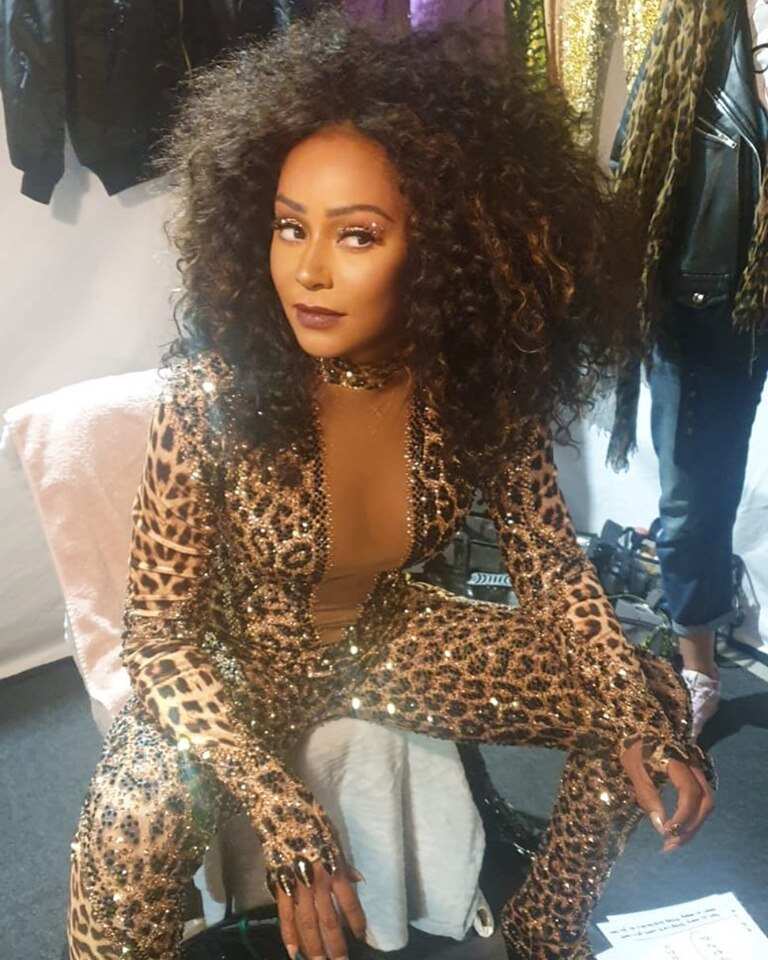 According to various sources such as the heart.co.uk website, the net worth of this passionate singer is estimated to be £7 million.
Mel B husband
Throughout her life, the star has had a handful of romantic relationships, even though only two of them resulted in marriage. Her first husband was Jimmy Gulzar, the Dutch dancer, whom she married in 1998. They had a daughter before divorcing in 2000. Their relationship took a dark turn as Jimmy attacked his wife's sister Danielle and got prosecuted for it. Brown won custody over their child and had to pay alimony settlement to her ex-husband.
One of her most famous relationships was with the actor Eddie Murphy, whom she began dating in 2006. Eddie became the father of her second child. Mel B and Eddie Murphy love story was brief as they separated in 2007. After Mel B Eddie Murphy breakup, they took a DNA test to find out whether Eddie is really Angel's father, and the outcome was positive. Murphy ended up admitting his paternity.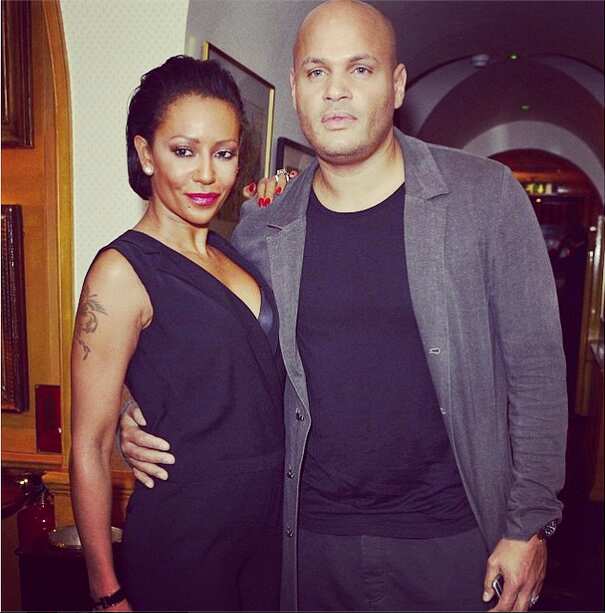 The second husband of the celebrity was Stephen Belafonte, whom she married in Las Vegas in 2007. They lived together for ten years before another Mel B divorce took place in 2017. As Brown left her husband, she filed a restraining order against him and made public accusations of physical and emotional abuse. Belafonte, in return, accused her of "wiping out" all of her Spice Girls money due to her luxurious lifestyle.
Mel B nanny scandal
The ex-nanny of the star, Lorraine Gilles, got caught up in her divorce from Stephen Belafonte and shared some things about their private relationship. Mel B nanny confessed that the star spoke untrue things about her in her divorce statement and portrayed her as a homewrecker and a backstabber.
Lorraine mentioned that she had a long-lasting sexual relationship with Melanie and sometimes engaged in group sex with her and her husband. She also said that there was a misconception that she got pregnant with Stephen's baby when in reality, it was with some random man that she had a one-night stand with, and Brown paid for her abortion.
The former nanny said that she wishes her ex-employer and lover treated her with respect like she did over the past seven years. She even mentioned that Melanie's children wrote her thank-you cards.
It was reported that the true reason behind Mel and Lorraine's conflict was the nanny knowing more about her relationship with her estranged husband than anyone else, meaning that she could use the information in court. Lorraine was also thought to own private videos of their encounters, even though she refuted this claim.
Since then, the case has been settled, as the Scary Spice reportedly agreed to pay Lorraine £1.8million.
Mel B children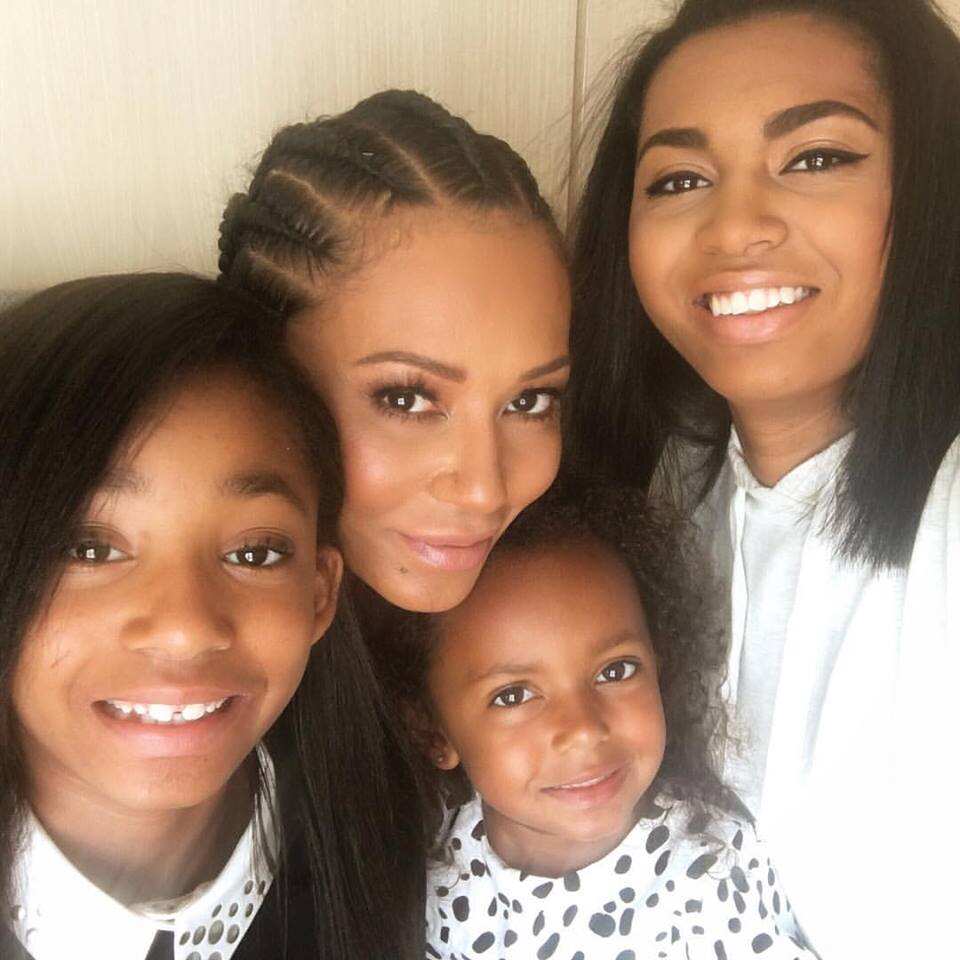 The celebrity has three daughters from three different men. Her oldest daughter, Phoenix Chi Gulzar, was born in 1999 when she was with her first husband, Jimmy Gulzar. Angel Iris Murphy Brown is the daughter of Mel B and Eddie Murphy and was born in 2007. Her youngest kid, Madison Brown Belafonte, was born in 2011 and is her child with her second husband, Stephen Belafonte.
Mel B kids have a good relationship with their mother. In one of the interviews, Mel B daughter Phoenix opened up about how she supported her mother during her struggle with PTSD, which developed after her divorce with Stephen Belafonte. She called her an independent woman and a good mom who is also a friend to her.
Is Mel B lesbian?
It is not a secret that the star has dated both men and women. Her most famous relationship with a woman was from 2002 to 2006, when she was with a movie producer Christine Crokos. The couple lived together in Los Angeles. Since she also dated men, many people were certain that Mel B is bisexual. However, when the Spice girl spoke about her romantic preferences, she chose not to label her sexuality as lesbian, bisexual or straight.
She even mentioned in one of her latest interviews that she slept with her bandmate Geri Halliwell during the height of Spice Girls' popularity, even though the latter denied this claim.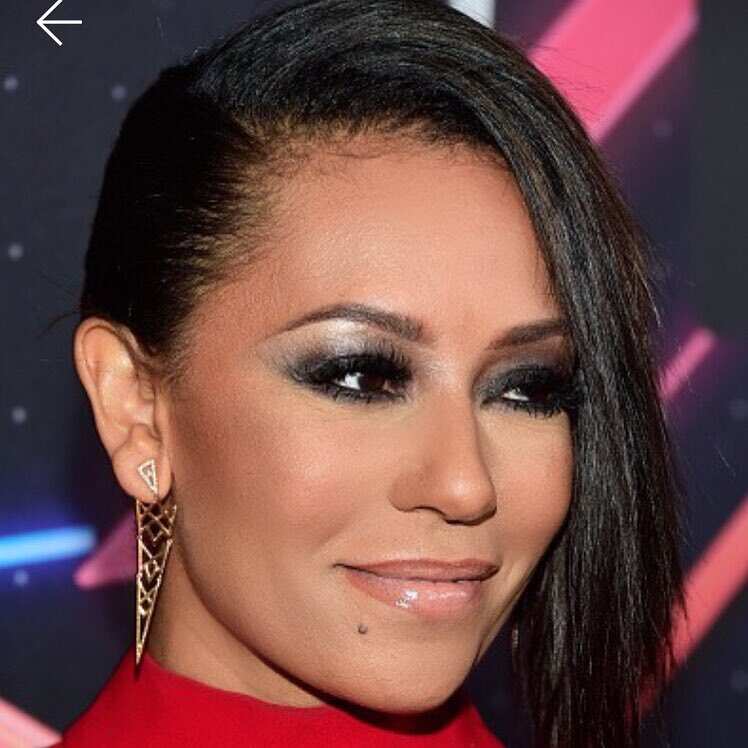 Mel B is a woman who has a great career and an eventful personal life. Today, she continues working on various projects and enjoying her life.
Source: Legit.ng