Quentin Tarantino 9 movies ranked
Quentin Tarantino is among America's beloved directors and writers. His story is inspirational. He is a self-made man who pursued his passion and talent despite his humble beginnings. He rose from a movie-obsessed clerk at a local video store to a renowned director and writer. Over the years, he has written and directed top-rated movies. Quentin Tarantino 9 movies are full of thrill and drama.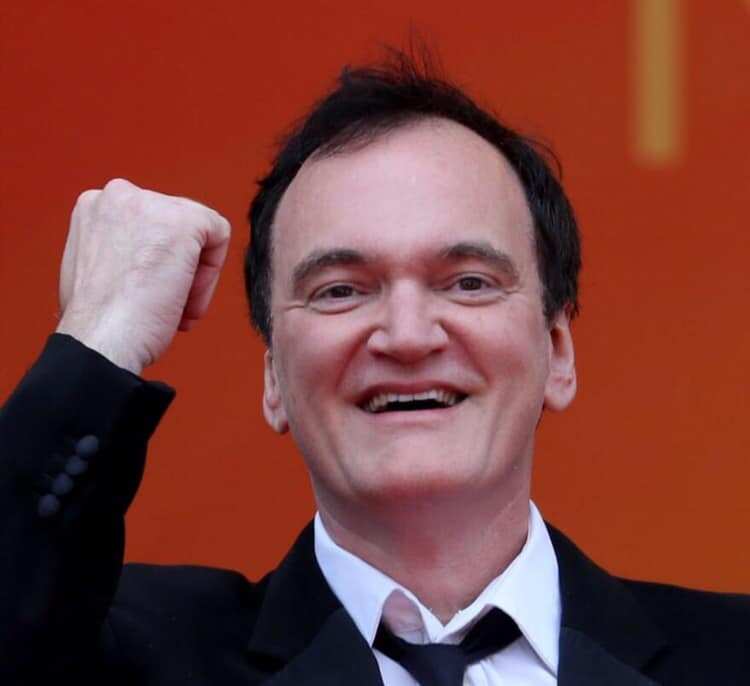 Fans of Tarantino films can attest to the fact that his writing and directing is excellent. Quentin Tarantino directed movies have carefully selected cast members who portray each character with prowess.
The top Quentin Tarantino 9 movies are evidence that he is a real auteur who continues to improve his trade in each script he writes or directs. In his long-running career, Tarantino has proved that he is committed to his work. He gives his best effort in all the Tarantino movies that the world sees.
Quentin Tarantino 9 movies ranked
Several Quentin Tarantino films have been released so far. Some have received better responses compared to others.
9. Death Proof (IMDb rating - 7.0)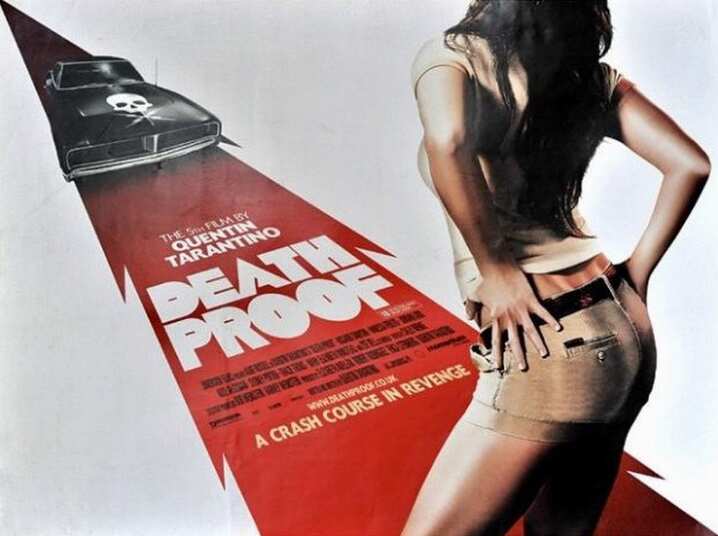 This 2007 action and thriller film ranks ninth in the Quentin Tarantino movies list. It has a runtime of 114 minutes. Kurt Russell, who plays the role of Stuntman Mike McKay, uses his death-proof car to kill young women in staged accidents. The film features Zoë Bell as herself, Rosario Dawson as Abernathy Ross, Vanessa Ferlito as Butterfly/ Arlene, Tracie Thoms as Kim Mathis and Sydney Poitier as Jungle Julia Lucai.
Death Proof went on sale in the United States of America on the 18th of September 2007. It is about three friends who take a drive down Congress Avenue, Austin, Texas to celebrate a birthday. They all make it apparent that Julia issued a challenge to her listeners about Arlene on the radio earlier. The offer is available to anyone who calls her Butterfly, buys her a drink and recites part of a specific poem. Stuntman Mike McKay tracks the trio and claims the lap dance. Although Arlene is suspicious of him, she does it anyway.
The trio finally decides to go home together with Lanna, who is also their friend. Pam, who is a former classmate of one of the three friends, accepts a ride home from Mike who has his death proof car. Mike speeds then hits the brakes suddenly. Pam smashes her head on the dashboard and dies. He then speeds up to the other women's car and kills them all. Although the sheriff believes that Mike killed all the women intentionally, he cannot be charged because he was sober during the "accident" while the ladies were intoxicated.
Fourteen months later, he attempts to kill another group of ladies, but his days are numbered. Instead, they kill him in a shocking turn of events. The best part of this movie is the last part where there is an adrenaline-charged car crash. The car chases are also funny.
8. Jackie Brown (IMDb rating - 7.5)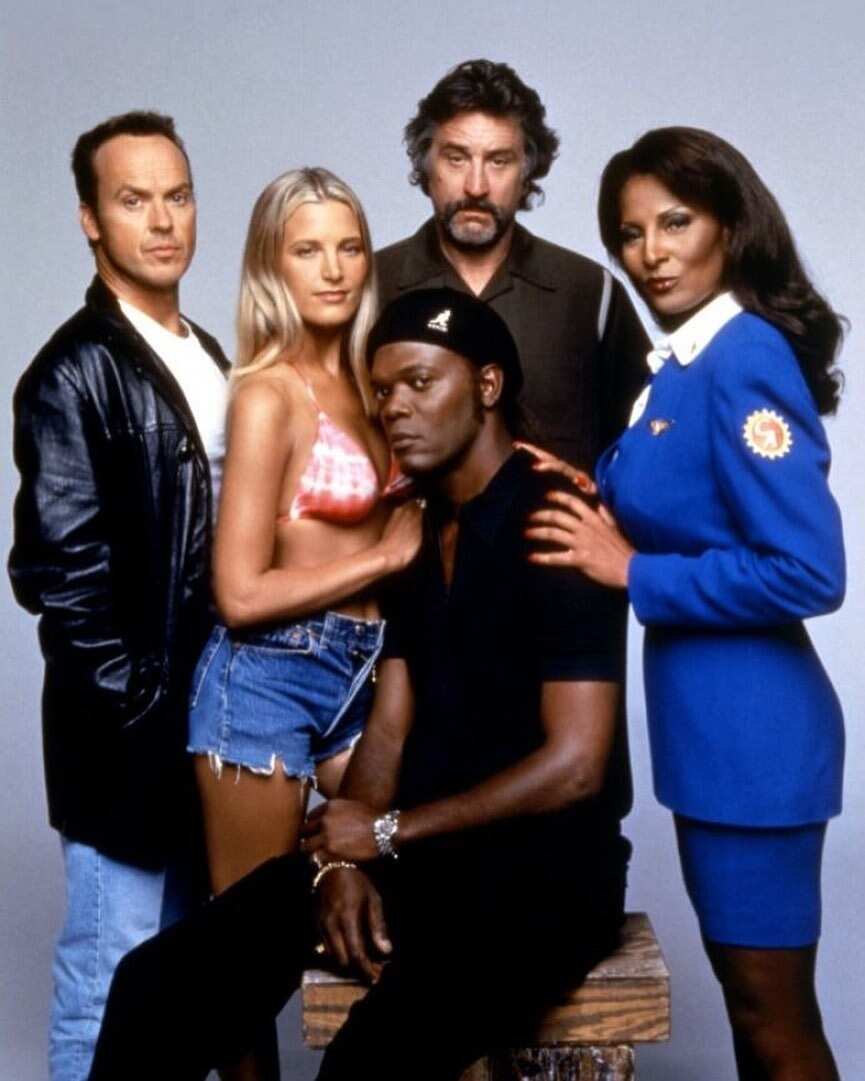 Jackie Brown, a 1997 film, ranks fifth on the best Quentin Tarantino movies list. It is a crime thriller movie that is set in America and has a runtime of 154 minutes. It is an adaptation of the novel Rum Punch by Elmore Leonard. The film's star is Pam Grier, who acts as Jackie Brown. Other actors and actresses include Samuel Jackson, who acts as Ordell Robbie and Robert Forster as Max Cherry. Michael Keaton acts as Ray Nicolette while Bridget Fonda plays the role of Melanie Ralston. When ranked, Jackie Brown is one of the best Tarantino movies because it is the least violent.
In the storyline, a middle-aged flight attendant called Jackie Brown smuggles money from Mexico into America to earn an extra income. She works for Ordell Robbie, who runs a black market gun business in Los Angeles and is under close monitoring by the relevant authorities. One of his couriers is jailed, so he bails him and murders him to stop him from being an informant.
Using the information they retrieved from the courier before his murder, Jackie is intercepted on her return to America. She is also jailed, but Ordell gets her out through Max who ends up falling in love with her. Ordell visits her house intending to kill her, but this does not happen. Instead, the two strike a deal. Ordell needs a large sum of money so that he can retire.
Eventually, Ordell is killed, all the charges against Jackie are dropped, and she takes the remaining money. She relocates to Madrid, Spain. Although Max initially refuses to relocate with her, he reviews his decision when he sees her driving away. Most people enjoy this movie because it is a love story that involves middle-aged people.
7. The Hateful Eight (IMDb rating - 7.8)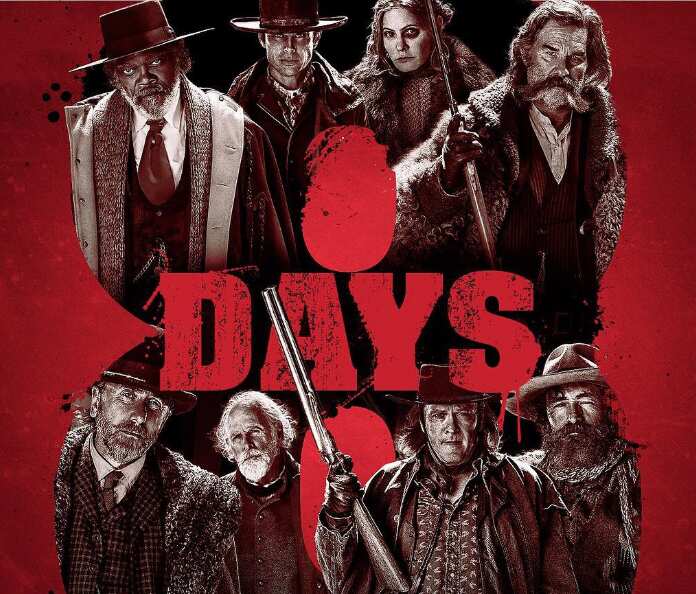 The Hateful Eight, also known as The H8ful Eight, is eighth in the Quentin Tarantino movies ranked list. It is a 2015 thriller film that features Samuel L. Jackson, Jennifer Jason Leigh, and Tim Roth. Kurt Russell, Michael Madsen, Walton Goggins, Bruce Dern and Demián Bichir also feature in this movie. It is about eight strangers who are in search of refuge after a blizzard hits them during the American Civil War. The film runs for 167 minutes.
John Ruth and Marquis Warren, both bounty hunters, travel together. Ruth has a handcuffed prisoner called Daisy Domergue, who is at risk of being murdered if he turns her in. Along the way, they are joined by Chris Mannix, who is a former confederate. During the blizzard, the four people take shelter at an inn whose door is unlocked. They meet other people in the inn. These include Sandy Smithers who is a confederate general, cowboy Joe Gage, and executioner Oswaldo Mobray.
The group receives information that the owner of the inn is away on travel. Warren and Ruth do not trust any of the other people, so they take their guns away. Warren shoots Smithers to death after stating that he killed Smithers' son before. Gage poisons Ruth and his ally while Domergue shoots Ruth to death before he dies from the poisoning. Warren and Mannix agree to support each other, so they kill everyone else except Domergue. Domergue decides to set Mannix free if he kills Warren, but he refuses to do so. Mannix and Warren unite to kill Domergue, but they also die from excessive bleeding.
The Hateful Eight has impressive actors, and the script is fantastic. However, many people feel that emotions are rather hollow because it entails people who double-cross and eventually kill each other. In 2019, the film was edited and remade into a four-hour mini-series on Netflix.
READ ALSO: Descendants 3 cast, release date, trailer, full movie
6. Kill Bill 1 & 2 (IMDb rating - 8.1, 8.0)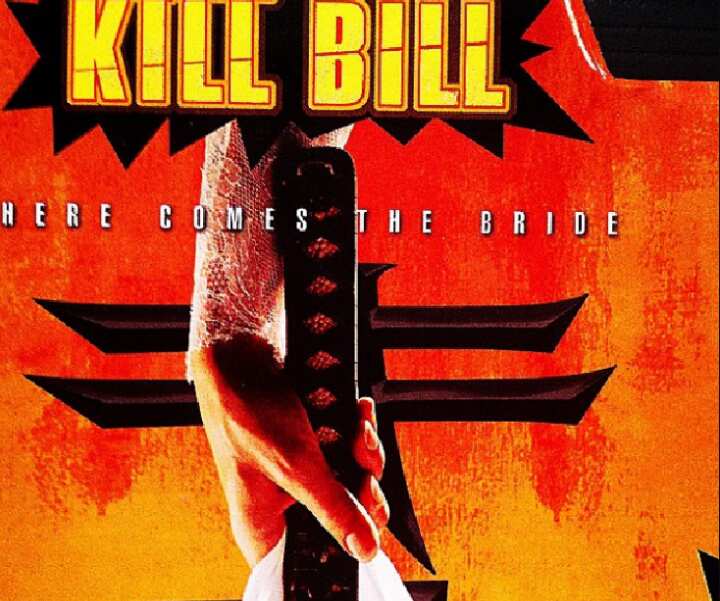 Tarantino initially wanted to release Kill Bill as one movie. However, it was released in two parts. Kill Bill: Volume 1 was released in 2003 while Kill Bill: Volume 2 was released the following year. In the two volumes, the starring actors and actresses include Uma Thurman, Lucy Liu, David Carradine, Vivica A. Fox, Michael Madsen and many others.
The first volume has a runtime of 111 minutes. The Bride, who is a former assassin, wakes up after being in a comatose state for four years. Her jealous ex-lover shot her on her wedding day, so she slipped into a coma. When she wakes up, she has an insatiable hunger for revenge, so she vows to avenge her unborn child's death. She comes up with a hit list and launches her quest.
The second volume has a runtime of 137 minutes. In this volume, The Bride is still on a revenge mission. Top on her list is her ex-lover, Bill, who attempted to kill her years back on her wedding day. She leaves several people dead before finally tracking down Bill who is in Mexico. She uses her skills and wit to complete her mission.
5. One Upon a Time in Hollywood (IMDb rating - 8.2)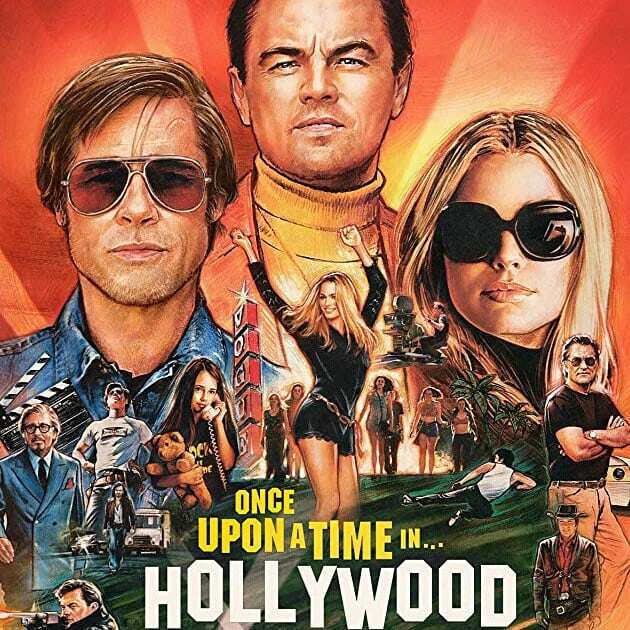 One Upon a Time in Hollywood is a Quentin Tarantino new movie that has a runtime of 159 minutes. It is a comedy-drama movie that features experienced actors and actresses such as Brad Pitt, Leonardo DiCaprio, Emile Hirsch, Margot Robbie, Austin Butler, Dakota Fanning, Bruce Dern, among others. The movie was set in Los Angeles in 1969.
Everything in Los Angeles is changing. Television star Rick Dalton and his stuntman, Cliff Booth, try to manoeuvre through an industry they barely recognise. The film premiered at the 2019 Cannes Film Festival on the 21st of May. It was released in the United States of America on the 26th of July 2019 and on the 14th of August 2019 in the United Kingdom.
One Upon a Time in Hollywood is the ninth movie that Tarantino has written and directed. Rotten Tomatoes has given it an 85% Tomatometer reading. There have been mixed reviews and feelings about this recent release. Some of the ratings on Rotten Tomato are;
Zada (5 stars): Tarantino never ceases to make a masterpiece time and time again. The cinematics were pleasing, classic, and very on brand… If you are a fan of good visuals, excellent acting, and a compelling storyline with Tarantino's classic touches as the cherry on top, then this is the movie to see.
Jay A (5 stars): I really enjoyed the movie. It was a bit different from Quentin's other movies, but nonetheless the cast pulled it off. The movie kept me wondering, and then I really got to see what the tale was, and was immediately hooked and impressed. It's safe to say Tarantino hasn't lost his touch. I would like to watch it again.
Gene (3 stars): I enjoyed the movie, but it wasn't one of Tarantino's best. Great acting. Great camera work. Great soundtrack. But it didn't have the energy of Pulp Fiction or Kill Bill 1 and 2. Maybe I just expected too much.
Mark (3.5 stars): A good story, but it lacks most of the thrill and suspense often found in his films. The difference with this one is that it explores Hollywood as a past and present establishment more than creating specific stories with protagonists who set out to achieve clearly defined goals.
4. Reservoir Dogs (IMDb rating - 8.3)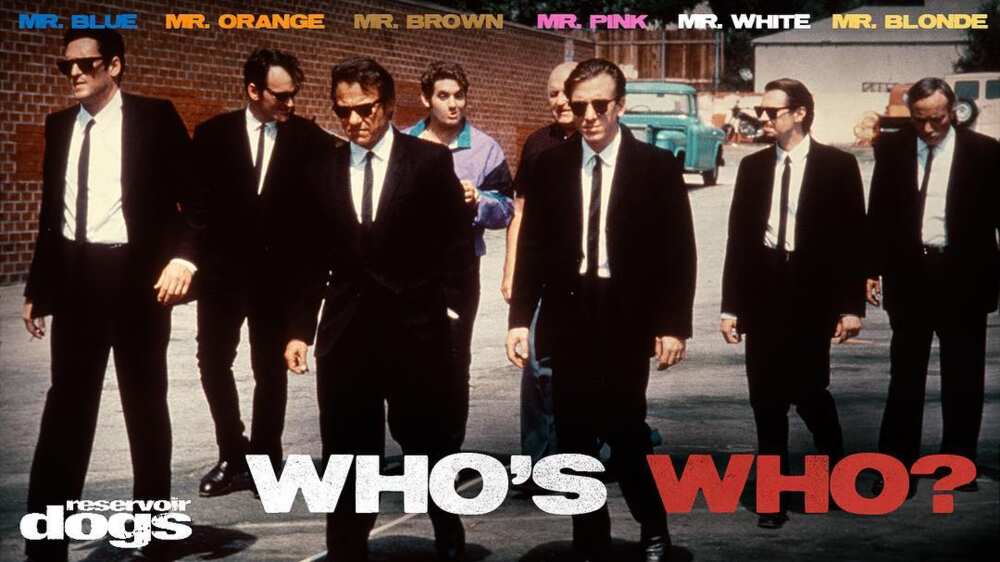 Reservoir Dogs is a 1992 film that comes in seventh in the Quentin Tarantino movies in order list. It was the first film that Tarantino directed in his career. The main cast includes Tim Roth as Mr. Orange, Michael Madsen as Mr. Blonde, Chris Penn as Eddie Cabot, and Steve Buscemi as Mr. Pink. It also features Quentin Tarantino, Eddie Bunker, Lawrence Tierney, and other talented actors and actresses.
The film is about the events that occur before and after a jewellery shop robbery in Los Angeles. The robbery goes wrong. The men who conduct the theft do not know each other by their real names, but by their nicknames. They all work for Joe Cabot and his son, who are both gangsters.
During the robbery, lives are lost. The men working for Joe and his son go into hiding to discuss their mistakes. In the process, a standoff ensues, and they shoot each other. One of them, Mr. Pink, saves himself from the shooting, steals the diamonds and escapes. The movie runs for 98 minutes.
3. Inglourious Basterds (IMDb rating - 8.3)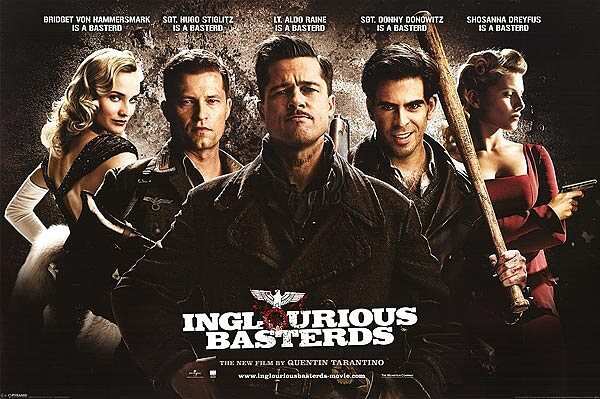 Inglourious Basterds is a 2009 adventure, war and drama movie with a runtime of 153 minutes. It is set during the Second World War. The US Jewish soldiers plough through France as they kill the Nazis. People have argued that this movie is not as cohesive as other Tarantino movies ranked in this list.
Brad Pitt, Mélanie Laurent, Christoph Waltz, Eli Roth and Michael Fassbender are some of the cast members. Compared to the rest of the films, this is the most entertaining. The scenes alternate between moments of high tension and mayhem and some calmer moments. Brad Pitt is the star of the movie.
2. Django Unchained (IMDb rating - 8.4)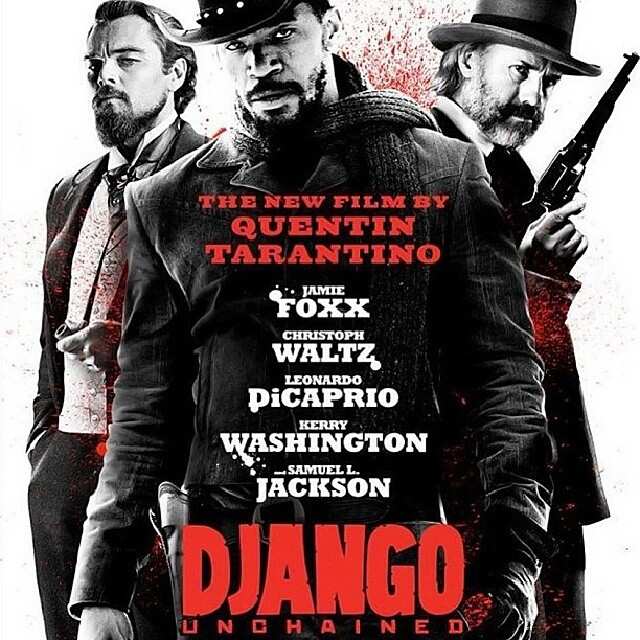 Django Unchained is a western drama movie with a compelling story-line. Seasoned actors and actresses such as Jamie Foxx, Leonardo DiCaprio, Christoph Waltz, Kerry Washington star in this 2012 American film. The movie premiered at the New York City-based Ziegfeld Theatre in December 2012. It grossed over $425 million globally and was nominated for five Oscar awards. It won two out of the five nominations, that is, Best Performance by an Actor in a Supporting Role (Christoph Waltz) and Best Writing, Original Screenplay awards.
The plot is about a slave who is set free, but one who will not enjoy his freedom until he frees his wife. He, therefore, embarks on a mission to rescue his beloved wife from slavery. The dialogue in the film is impressive, and the characters are fantastic. The runtime for Django Unchained is 165 minutes.
1. Pulp Fiction (IMDb rating - 8.9)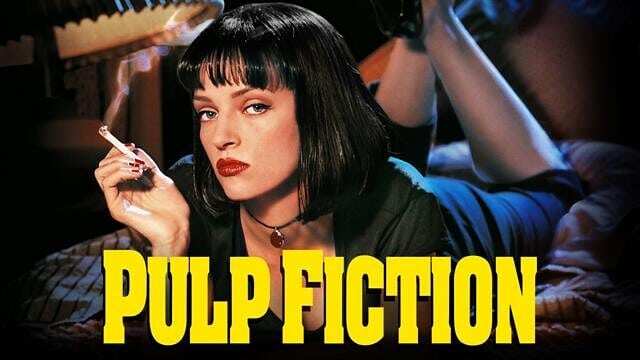 Pulp Fiction is a crime film that was released in 1994. Its stars include John Travolta, Bruce Willis, Ving Rhames, Samuel L. Jackson, Tim Roth, Uma Thurman and John Travolta. It has a runtime of 154 minutes. Out of all Quentin Tarantino films, this one is very violent and time-twisting. It was ranked among the best and most influential movies of the 1990s. The plot intertwines three stories where hitmen have rational exchanges on matters such as American fast foods and their French names.
Quentin Tarantino is one of the top movie writers and directors in Hollywood. He rose from a clerk in a video store to the man he is today. So far, he has written and directed several films. The Quentin Tarantino 9 movies list explores the best films that he has released during his long-running career. After the success of his latest release, Once Upon a Time in Hollywood, his fans hope that he will release more amazing movies in the future.
READ ALSO:
The Kitchen Movie 2019 - release date, cast, true story and review
90210 reboot: cast, premiere recap, reviews
Source: Legit.ng