Why Pastor Chris Oyakhilome is being called a misogynist
All is not well for Pastor Chris as social media users descend on him for saying things they think he should not have to say. Insinuating that God treated a woman as an afterthought and that she should be under the mastership of a man is something that many find very offensive.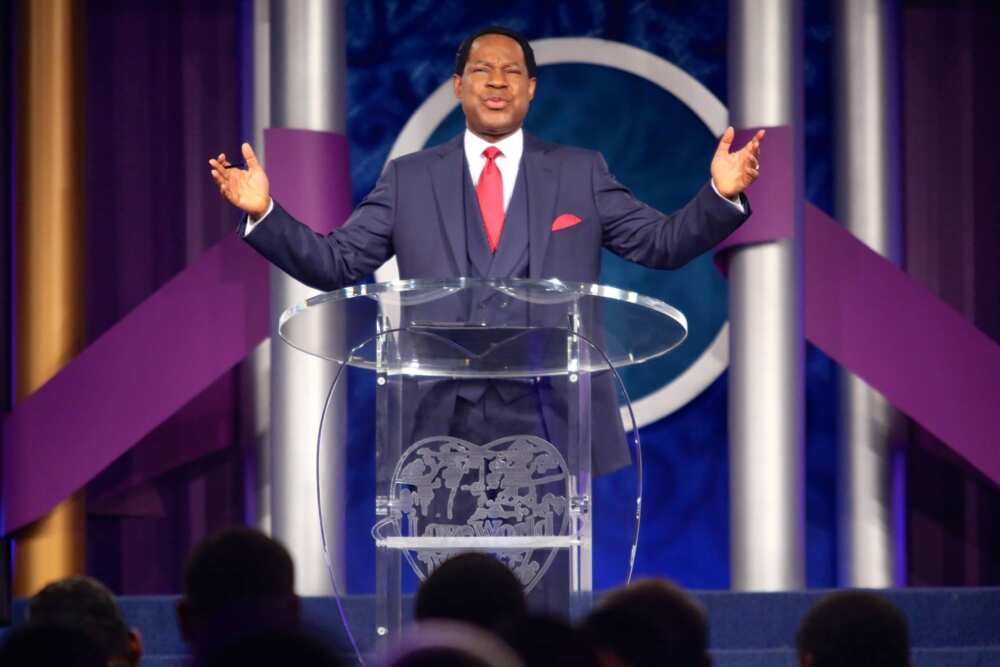 In a recent sermon, the pastor who has been labelled as a misogynist went on to say that a woman was not in God's plan initially. In fact, he said that she was only created to serve man's purposes, and as such, a man is the master of a woman.
Pastor Chris Oyakhilome under fire
Pastor Chris may be popular, but he has recently got himself in trouble, especially with women when he said things that would have better been left unsaid. The senior Pastor of Christ Embassy Church became too famous, albeit for the wrong reasons, when the video of his sermon went viral.
Many women and men are not in agreement with his sentiments. While there are many others who may agree with his views on men's supremacy in marriage, it is not what many would term as proper for a pastor of his calibre. It is not only controversial but discrediting, especially to women in the current society.
If you think it is only Nigerians that got outraged by this kind of world view, think again. Christians, in general, are mad at what a respected man of God could utter. While the Bible is clear about who heads in a family, it was not necessary to emphasize that a woman falls under the authority of a man, at least not the way he did.
While he may have had a few supporters from those who feel that his words are true and valid, many are those that referred to him as a misogynist. Check out views online to know the extent of wrath his remarks has attracted.
READ ALSO: Most respected pastor in Nigeria
Twitter remarks from online users over pastor Chris's remarks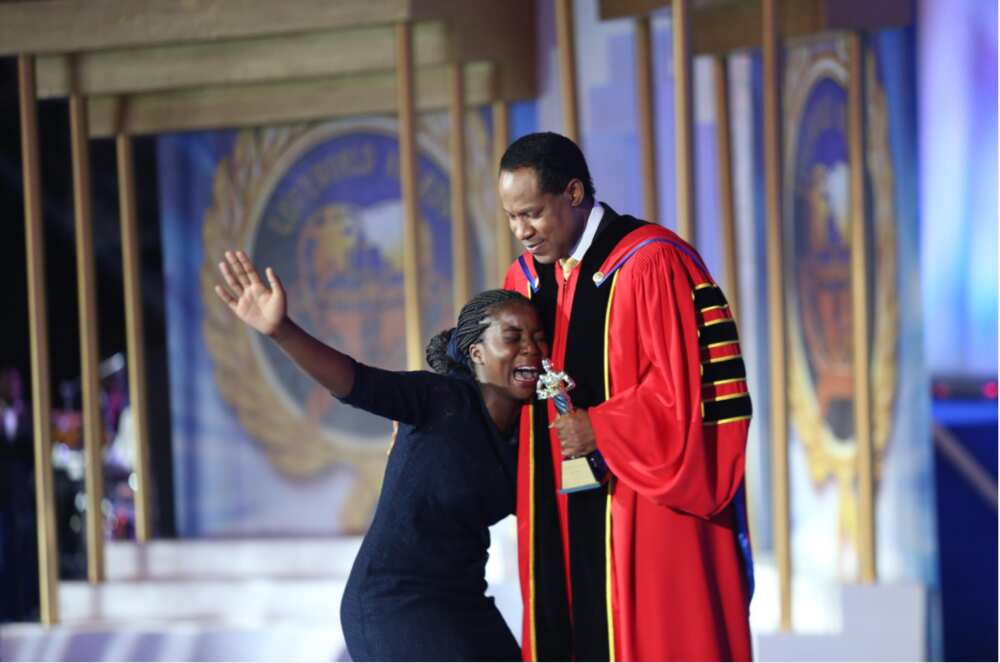 Miss Meenaat ♥@tigress_jnr: The truth is Behind close doors this is how feminist keep their homes, they don't argue with their husband but they will come online to Make Noise and drag every body. Today its Pastor Chris tomorrow may be Kumuyi. Thank God Feminist are not even relevant anymore. …
This user seems to agree with the sentiments as she expresses her thoughts and claims that this is actually how most of the women that advocate for women's rights publicly actually behave in their homes.
#BBNaija@onos_147Follow Follow @onos_147: Feminists will disagree with this video, but the lessons in it will make any woman who desires a happy marriage appreciate those words of Pastor Chris. You must understand what your employer wants and not the other way round.
In this instance, this Twitter user also seems to be in agreement with the sermon. The comeback from other followers is something you may want to note. Those who are angry are definitely more than those that are in agreement. Check out the comeback below:
InTune@TosktunsheJul 11More: Lol...I'm not mocking him tho...I was just being sarcastic whilst wondering why anyone would even listen to his opinion about marraiges
Ridd Reddington @HaulteREgoReplying to @onos_147: The strangest things people tend to forget is that. Every responsible man take his time to understand women, And the basis thing is "have alot of patience"For women, the basis thing about a man is "respect him but don't always agree with him"
Here is some truth from one user, leaves one wondering which side of the divide to fall. Maybe it is all a matter of interpretations.
Akintayo Akintola@akinakintayo12: Pastor Chris isn't even one of my favourites but if you find an issue with what he said, you are a hypocrite or you lack understanding. This isn't about gender equality. Man = Woman, but this is about family and home structure. Husband > Wife. It's not Chris, it's the Bible.
Another Twitter user goes on to quote the Bible and in turn agrees with the pastor, despite the fact that he is not even his favourite. It is as if to say that truth is truth no matter who says it or how it is said.
Moving on to the angry comments, here is what fired up ladies have had to say about the sermon:
Trend Amplifier || RT & I'd Followback@queeninghere: Pastor Chris legit said "Husband doesn't mean the male partner in a marriage, it means master"He just implied that wife means SLAVE. It's sad how religious leaders sanctify social constructs like misogyny & the oppression of women.
Again, the interpretation issues set in.
Oloye Akin Alabi@akinalabi: A wife is an equal partner. The husband is not a master. Stop teaching rubbish Pastor Chris
This one just had to call him out!
Pastor Chris may have been under siege, and the truth is one that is subject to interpretations. There are those who feel that his sermon was in line with the Bible and for that matter, he should be spared. On the other hand, there is a group that feels that he was actually out of line with his comments. Whichever side you choose, just make sure that you are convinced.
READ ALSO: Most powerful pastors in the world
Source: Legit.ng