Bill Cosby net worth, age, height, real name, is he dead or alive?
Bill Cosby is a legendary American standup comedian that doubles up as an actor and author. Bill is globally famous for the NBC sitcom television series "The Bill Cosby Show" that ran for a total of 8 seasons (1984-1992) and that has significantly contributed to Bill Cosby net worth. Cosby stardom has been shinning for over 60 years only for him to be found guilty of sexual offences in the year 2018. Read on to learn top interesting facts about the comedian.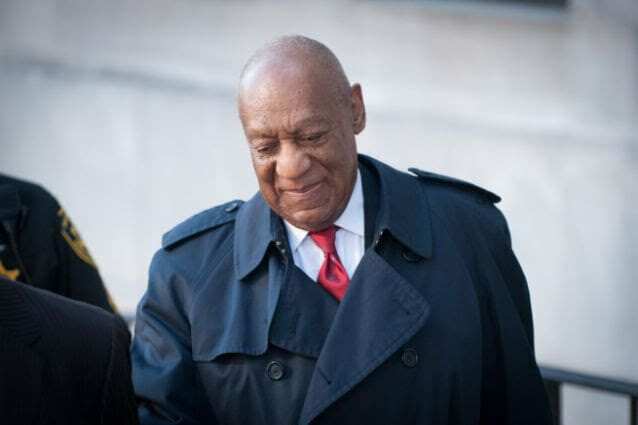 From performing standup comedy in night clubs to owning an award-winning comedy show in America's television history, it only fits to refer to Bill Cosby as "The all-time father of comedy." His lengthy dominance as a comedy figure has touched hearts and made millions of families share some of the best laugh moments from the 1990s to the 2000s. Join me as I take you through a rich history of how much is bill Cosby worth, early life, success, and fun facts that promise to wow you.
READ ALSO: Marcus Lemonis net worth, house, age, wife, family
Bill Cosby profile summary
Real name: William Henry Cosby Junior
Age: 81 years
D.O.B: 12th July 1937
Zodiac sign: Cancer
Place of birth: Philadelphia, Pennsylvania, United States
Occupation: Actor, Comedian, Produce, and Author
Years active: 1961-present
Net worth: $ 400 Million
Spouse: Camille Hanks
Dead or alive: Alive
Bill Cosby net worth
In 2019, the godfather of stand-up comedy is estimated to have a net worth of $400 million. 1984 is the year that saw Bill Cosby achieved his greatest TV success. This was through "The Cosby Show" where he acted as an obstetrician. He produced Little Bill (1990) that debuted in Nickelodeon, Fat Albert film (December 2004), and was the host of the largest comedy show globally that is known as Montreals (2009) among others.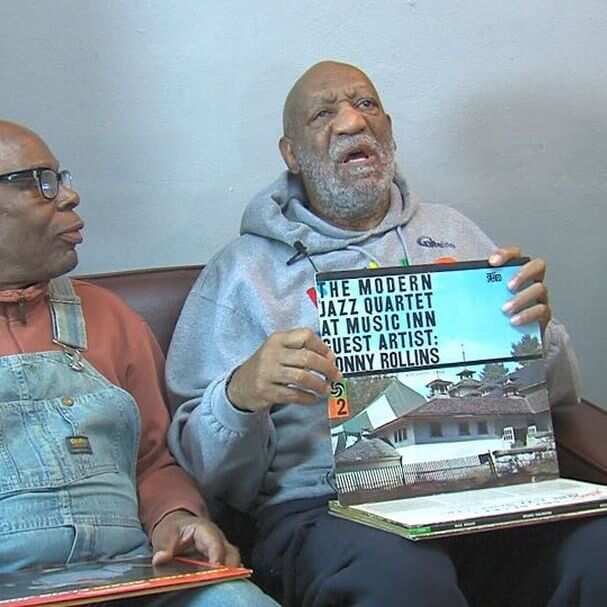 You may know him through his famous stage name "The Cos" or simply "Bill." Do you know that Bill Cosby real name happens to be William Henry Cosby Junior? With over 60 successful years in the televisions industry, I bet you are wondering, "How old is Bill Cosby?" Let me take you back on 12th July 1937, where I bet most of your parents had not yet met. This day happened to be on a Monday and yet Bill Cosby date of birth. As a legendary stand-up comedian, Bill Cosby age in 2019 is 81 years. In case you were wondering how tall is Bill Cosby? He is 6' (1.83m).
Early life
He was born and raised in the United States largest city known as Philadelphia in Pennsylvania. Coming from humble beginnings, his mother happened to be a maid while his father was a culinary mess steward serving in the United States Navy. He also had four other brothers from his mother, Anna Pearl, and his father, William Henry Cosby Senior.
As a young boy, Henry went to Mary Channing Wister Public School that is located in Philadelphia. Being a "go-getter" and active kid while growing up, Henry was the class president of his year. In school games, he held the critical role of school basketball captain and also the captain for Mary Channing Wister track and field teams.
His funny nature was something that "The Cos" discovered in his early school days as a lad. He would get into numerous troubles with teachers as he enjoyed making jokes compared to studying to pass. According to Henry, he reminisces that he was what we all had in our school days, "Class Clown."
He proceeded to FitzSimons Junior High School which favoured his passion for acting and advancement in sports. While there, he substantially participated in numerous high school plays. Due to his diverse skills and commendable talent, he was enrolled to Central High School that much focused on his skills hence a magnet school. While there, he majored in sports like football, basketball, and baseball. He later advanced to Germantown High School but did not pass his tenth-grade examination.
READ ALSO: Daymond John net worth, ex wife, girlfriend, daughters
1956 is the year that Henry was enrolled in the Navy. Bill Cosby's age was just 19 when he first worked in Marine Corps Base Quantico that is located in Virginia as a corpsman. He offered his physical therapy services in 2 other hospitals to United States Marine Corps and Navy who got hurt during the Korean War. The two other hospitals were namely National Naval Medical Center located in Maryland and Naval StationArgentina situated in Newfoundland, Canada.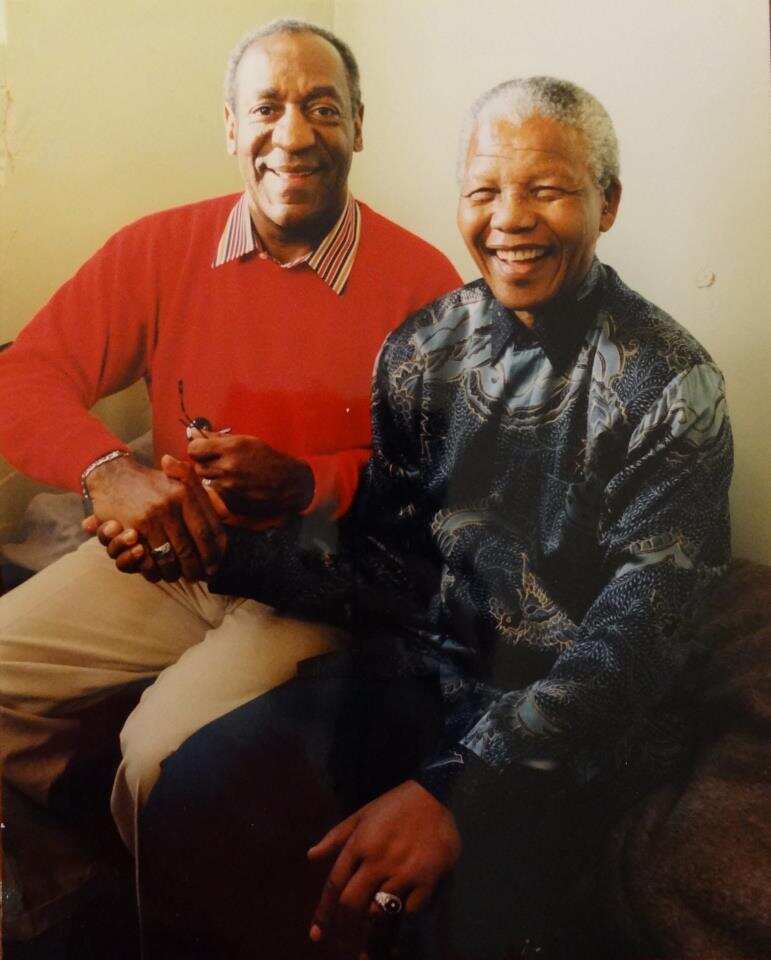 Talk about being a great sportsman; "The Cos" managed to go to campus through a scholarship program based on his excellent performance in "Track and Field" sports. He went to Temple University in 1961. Henry continued with his games in the campus team while pursuing Physical Education (PE). His genesis in the comedy industry started when he was a bartender in a specific Philadelphia club where he would entertain different customers to get big tips.
Stand up career
"The Cos" followed his passion hence leaving behind his Temple University studies and venturing into the laugh industry. After the continuous application for different stand-up comedy opportunities in various clubs, he made his debut by performing at The Gaslight Café. He got a great review which had him travel to major cities from Washington D.C, Chicago, LA, and San Francisco.
1963 is the year that Henry made his debut on television screens. This was through "The Tonight Show" that was broadcasted by NBC'S. He later came to popular ratings that earned him a record deal with Warner Bros. Records. Through the collaboration, he managed to release his first successful comedy album "Bill Cosby Is a Very FuNY Fellow…Right!" This was in 1964.
Thirty years in his career, he managed to get a lifetime opportunity of performing live on TV. The show was named "Bill Cosby: Far From Finished" that premiered on Comedy Central (23th Nov. 2013). On 2nd May 2015, he later performed at Cobb Energy Performing Arts Center located in Atlanta. Bill Cosby height in standup comedy was finally yielding the fruits of his labour.
Acting career
He made his debut in 1965 "Spy Espionage." This was a record-breaking movie as "The Cos" was the first African-American actor featured on a dramatic television series as the main actor. This earned Henry a total of three Emmy Awards. He also ventured in singing where he produced his "Silver Throat: Bill Cosby Sings."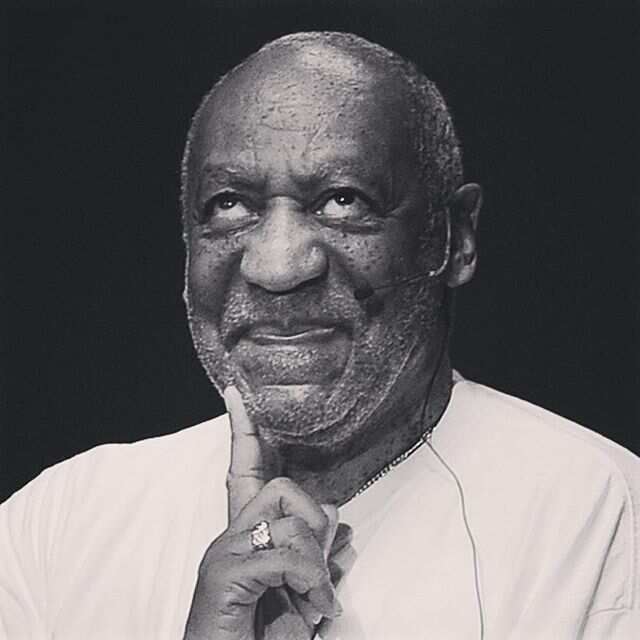 His voice was used for the narration of the television documentary "Black History: Lost, Stolen, or Strayed." The script was selected for an Emmy Award. He went ahead and was one of the main founders of Tetragrammaton Records. The record led to the production of Henry's animation "Fat Albert" (1972). In 1969, he appeared in "The Bill Cosby Show" as a PE teacher. He later embarked on pursuing his educational goals in the University of Massachusetts in Amherst.
READ ALSO: Scott Caan bio: age, net worth, family, height and weight
The age of Bill Cosby was 35 when he earned his Masters of Art from UMass. He premiered back with "Fat Albert and the Cosby Kids" that was popular among kids for seven consecutive years. He also earned a bachelors degree on "Life Experience." He was involved in numerous films such as "Uptown Saturday Night (1974)", "Let's Do It Again (1975)", Mothe, Jugs & Speed (1976), California Suite (1978), among others.
Sexual assault
The internet was taken by storm following the several sexual assault accusations directed towards the laugh industry Cosby. Over 60 women came out to accuse Henry of trying or engaging in sexual violation that ranged from using drug intoxication, battery, rape attempts, and child abuse all related to sexual offends. Henry pleaded not guilty to these charges. The trial was one of the longest covering over a year. According to 2018 verdict, Henry was found guilty due to three counts and was to serve 3-10 years behind bars.
Is Bill Cosby still alive?
Numerous Twitter users have been spreading the death hoax stating that Bill Cosby is dead. This has significantly had most of his fans confused concerning the old comedian allegations. So, is Bill Cosby dead or alive? He twitted on 7th September that he is alive and telling people who are spreading the death hoax to stop. This was through his twitter handle @BillCosby. According to CNN, the legendary comedian is currently serving his time in a general population cell located in Pennsylvanian prison. He was convicted on January 28th, 2019 for a minimum of 3 years. His inmate number is NN7687.
Bill Cosby children and wife
Henry got married to her wife Camille Hanks in 1964. Camille is a famous American TV producer, renowned author, and philanthropist. The couple was blessed with five children that include the late Ennis Cosby (first born) that was shot dead during a failed robbery in California, and Erika Cosby who is an American painter, and three other children.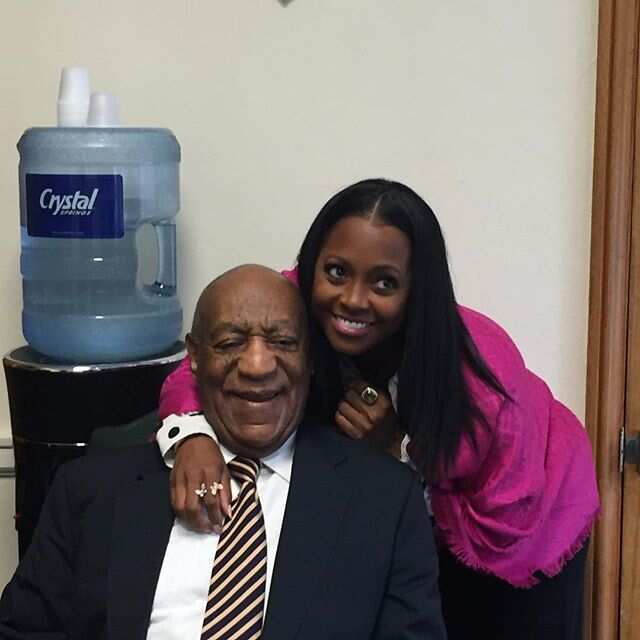 Despite the sudden turn of events that have Bill behind bars, his longtime success in American comedy history has contributed significantly to Bill Cosby net worth of $400 million. The stand-up comedy performer and "The Cosby Show" producer has had a fair share of ups and downs. Most of his fans look forward to his release and more laughter coming from the father of television comedy.
READ ALSO: Will Ferrell net worth, age, height, ethnicity, wife, children
Source: Legit.ng