Doris Burke bio: age, height, children, is she married?
In the world of basketball where men dominate, a courageous, passionate, and beautiful Doris Burke is making headlines. She is also the first lady ever to call the famous New York Knicks game. Doris Burke is an NBA television commentator for both ESPN and ABC Sports. She stands out as one of the most influential females in the history of basketball in America. Her career journey to her current glamorous life depicts Doris as a passionate player and sports analyst that deserves to be celebrated.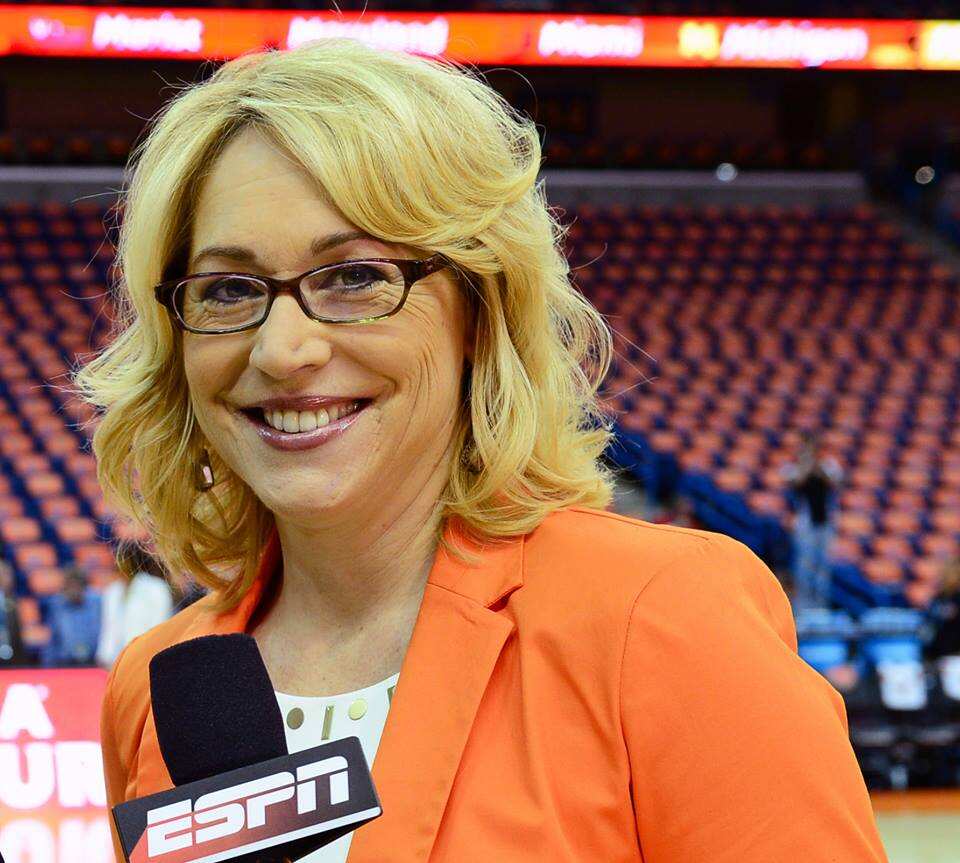 Dominating the basketball scenario, Doris Burke is a real role model, especially to all female basketball players. She proves that "What men can do, women can do better." From a tender age, her hard work as a basketball player provided her adequate skills and experience. This facilitated her career as an ESPN and ABC National Basketball Association (NBA) as a colour commentator and sports analyst. More concerning the beautiful Doris Burke bio, her career journey, her relationship status, and children is documented in this article.
READ ALSO: Aneta Corsaut: net worth, cause of death, personal life, family
Where is Doris Burke from?
Doris was born and raised in the town of Manasquan, in Monmouth County, New Jersey. Her date of birth is 24th November 1965. This makes her one of the most beautiful women belonging to the Capricorn horoscope sign. In case you are wondering "how old is Doris Burke?" She has achieved a total of 53 years (Doris Burke age). As a last born, the lady comes from a family of eight siblings. As a young child, she had a great passion and interest in basketball; which she started in her second grade. Her dream was to play in one of the National Basketball Association teams.
The more Doris grew, the more her interest in basketball increased. In high school, she started to get into active basketball sports participation. As a teenager, she greatly followed up NBA games. She attended her home high school known as Manasquan High School. She was able to secure a position in the school's basketball team playing as a point guard. Her exceptional skills had her get various recommendations by coaches. She idolised three great NBA players who motivated her in how they played. These included Kyle Macy, Tom Heinsohn, and Kelly Tripucka.
Where did Doris Burke go to college?
After graduating from high school, she moved to the capital city of the state of Rhodes. She later joined the esteemed Providence College. Graduating from her high school sportsmanship, she managed to secure a position in her college basketball team. Doris continued to play her best place as a point guard in the colleges Providence Friars women's basketball team.
In her first year in Providence College, she made her name in the division one's Big East Conference. She was recognised as the player with the most assists. In the All-Big East team, she managed to secure a spot in the team B. The lady advanced in her skills and ratings by fellow players and college coaches. As a result, she managed to participate in the competitive Big East Women's Basketball Tournament. She confirmed her expertise by competing for the second time in the tournament.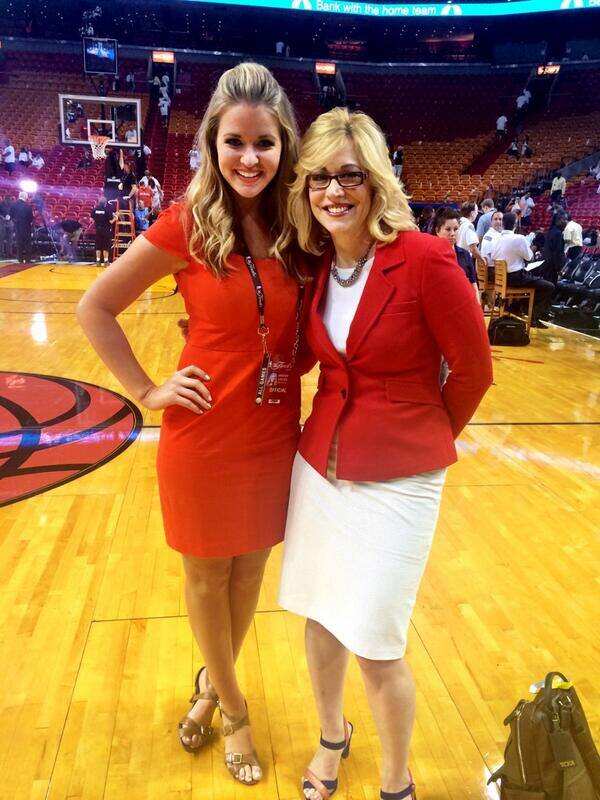 Talk about beauty with brains; she continued to advance in her education in college as well as sportsmanship. In her final year, the lady was awarded by Providence College management as the athlete of the year, co-female player. This was in the year 1987.
Ever since 1987 to 2011, a total of 25 years, Doris Burke left an unbeaten legacy and record for being Providence College's top player in assists. It was only in 2012 when her legacy moved to the second position. In 1999, her hard work and consistency in basketball earned the lady entry in her college's books of history. She became the 5th female player ever to be included in the hall of fame of Providence College.
READ ALSO: Miss Gina Darling bio: age, height, parents, boyfriend and hot photos
Is Doris Burke married?
After finishing her college education as a senior in 1987, two years later, Doris Burke got married. The lucky man who became Doris Burke husband, the legendary basketball commentator, was the one and only Gregg Burke. As a result, Doris Sable took her husband's last name hence changing from Doris Sable to Doris Burke. The couple tied their knots after years of dating. Doris Burke and Gregg Burke later got divorced for reasons not well known to the public.
Doris Burke kids
Gregg Burke and Doris Burke children are Sarah Burke (Doris Burke daughter) and Matthew (son) Burke. Only after being married for four years, Doris begot their firstborn child in 1993. Two years later, the couple was blessed with their second born child. This was the year 1995. It was sad news to most of their followers when the couple decided to break up hence leading to a divorce. The two of them had no specific reason for the divorce. The matter till now is classified private leaving the fans only to make speculations.
Doris Burke and Drake incidence
According to a live broadcast by ESPN on April 5th, 2018, Doris was approached by the BET and Grammy hip-hop singer Drake, who then kissed her. This was during a live basketball game. The entire "Get Up" crew made funny comments concerning Drake and Doris. The commentators such as Jalen Rose, Mike Greenberg, and Michelle Beadle made comments concerning the two might be having something going. This video is available through YouTube where fans made various comments about the kiss.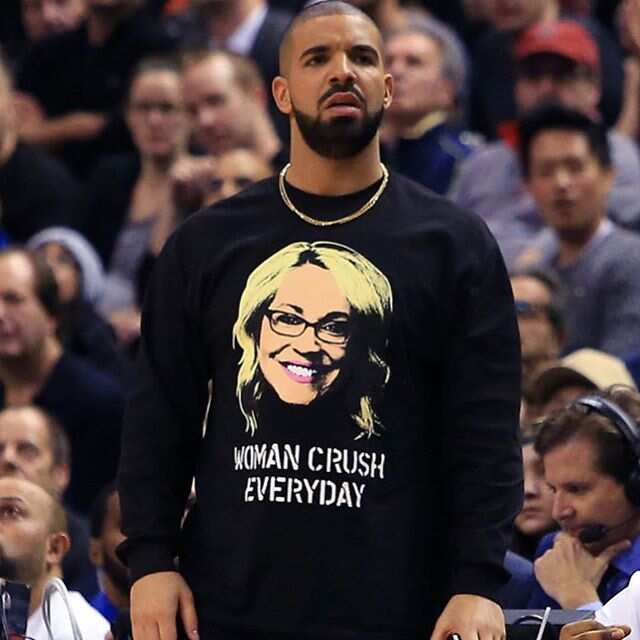 Doris Burke sports broadcasting career
In 1990, Doris Burke premiered her sports analytics career at her former Providence College radio station. She advanced to television basketball analysis in the Big East Women's tournaments. Her skills later introduced her as an analyst for Big East men's playoffs.
In 1991 she got to work with the Entertainment and Sports Programming Network (ESPN). The lady was involved as a colour commentator in Women National Basketball Association games. In New York, she has held the mantle as a professional New York Liberty voice commentator for both the television and radio platforms.
READ ALSO: Katy Tur husband Tony Dokoupil biography: age, parents, children
In 2000, she made her debut as the first female commentator in history to ever commentate on New York Knicks. This was both in New York's radio and TV. Even though she did not become an NBA player as she intended, the lady was able to become an NBA commentator in 2003. This enabled her work with renowned NBA commentator Dickson Vitale in both ESPN (men's game) and NBA. She made significant steps by being the historical 1st female commentator for Big East Men's Game. In a world dominated by men, this brave lady became the only female to be involved in basketball commentatorship for men's college basketball games.
Burke's success and skills had her being featured in commentatorship and analytics of NBA finals. This was through the renowned ABC sports broadcasting in 2009. Apart from living commentatorship, her unique voice and hard work had her involved in the basketball video games voice castings. A good example is one of the leading American videogame company, 2K Sports. Her voice is used in the 2010 NBA 2K11 Play Station 3, XBOX 360, Microsoft Windows, and other application played the game. She also featured in the latest National Basketball Association game NBA2K19 and NBA Street Life 2019.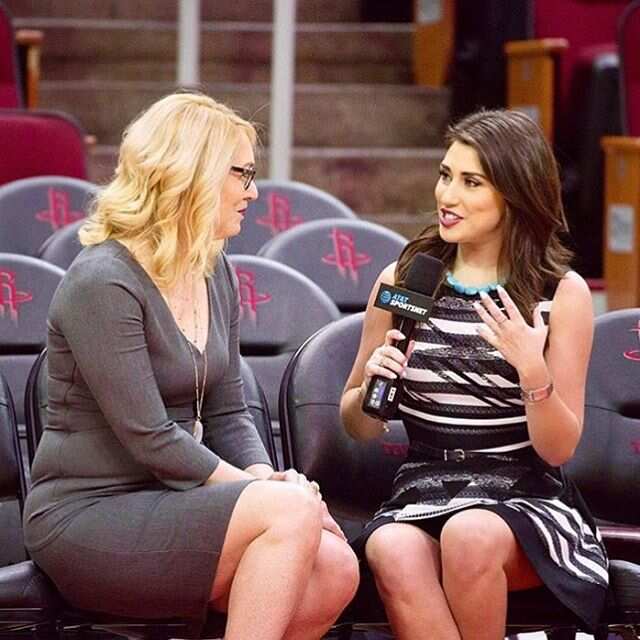 Her competence and consistency enabled her to have an agreement with ESPN or extend her sports analytics and basketball commentator-ship. In November 2013, she was involved in the show known as "NBA Countdown." On the show, the commentator was able to co-host with legendary sports personalities like Jalen Rose. Apart from career success, the lady managed to graduate with an honoured doctorate in Education 2005. As a former basketball player, you may be wondering "how tall is Doris Burke?" She is 5' 8" (1.73 m) tall American beauty.
As a basketball fanatic, Doris Burke is one of the greatest female basketball commentators to ever live in America. Her commentator skills and basketball analytics have earned her global fame and popularity.. She commands attention and is loved by celebrities from Drake to basketball fanatics from Division 1 games all the way to NBA games. She is indeed a woman to look out for in the male-dominated basketball championship commentator and analytics games.
READ ALSO: Mary Padian bio: age, net worth, husband and hot photos
Source: Legit.ng